Go behind-the-scenes with four partners in the Atlanta talent industry.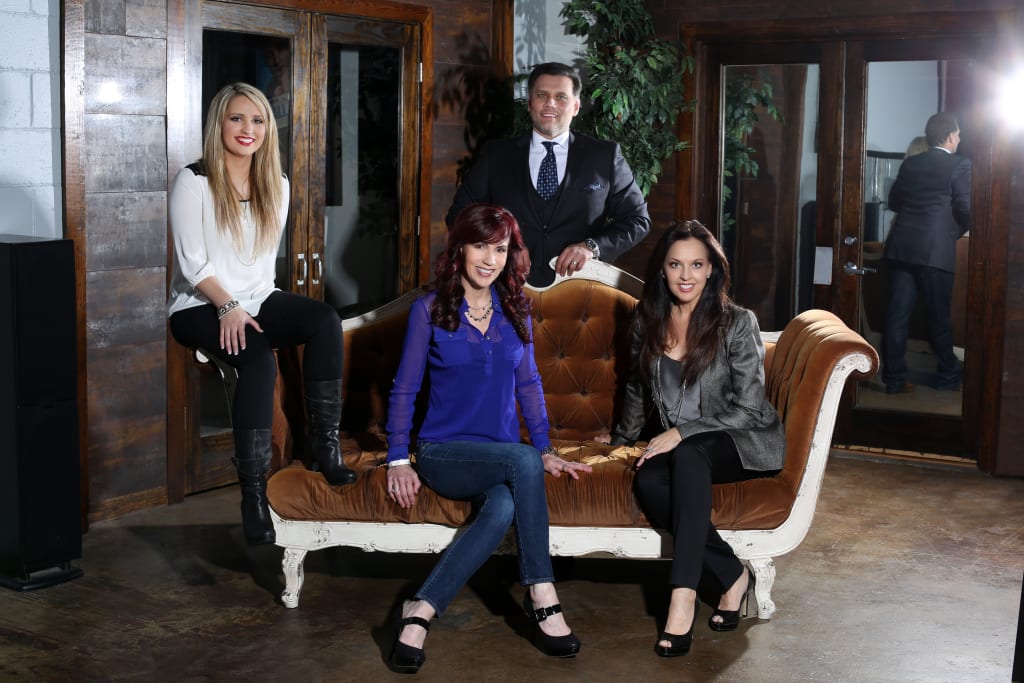 STORY: Olivia DeLong
PHOTO: Sara Hanna
We see Atlanta models gracing the covers of magazines, newspapers and websites, and local actors shining onscreen now more than ever before. Did you ever wonder, "How did they get there?" Step in: the power players who make it happen. Simply Buckhead chatted with the founder of Atlanta's branch of CLICK Models, Brandon Lewis (a Buckhead resident), manager of CLICK Atlanta Julie Martin-Coppola, and mother-daughter duo Jayme and Joy Pervis, who run J Pervis Talent, about their roles in Atlanta's burgeoning entertainment industry. The two businesses joined forces to offer more to their potential clients— CLICK works with the models, while the J Pervis team represents actors, singers and musicians.
Tell us about the opening of CLICK Models Atlanta.
Brandon Lewis: The Atlanta office came about because my partners and I were trying to decide where we were going to put our next office. At that time, in 1995, we already had New York, Miami and Los Angeles offices, so the choices on the board were Atlanta, Boston, Montreal and Paris. We chose Atlanta first since the Olympics were coming to the city. Two years later, we moved forward with the opening of Paris, Montreal and Boston. Discovering Buckhead as the next model and talent frontier was the equivalent of finding the next Niki Taylor or Lucy Liu. (Both are still clients of ours today.)
What's a typical day like for you?
Julie Martin-Coppola: Each day varies! Negotiating model rates, scheduling model castings and go-sees, booking models, editing model images and comp card selections, visiting models on set and reaching out to new clients are a few of our daily tasks.
What inspired you to make this a career? Tell us about your journey to get here.
Jayme Pervis: I have always been gifted in negotiations and public relations. I enjoy getting to know new people. That, added to the fact that I grew up in a family that was all about helping other people reach their full potential, has helped make this a natural fit for me. I began working for a small agency and realized that my strengths in these areas fit well in the entertainment industry. In 2007, I opened J Pervis Talent Agency and as they say, "the rest is history." I am helping make dreams come true, so it's the best career I could hope for.
Tell us a little about how your role at J Pervis Talent Agency has evolved over the years.
Jayme Pervis: When J Pervis Talent began, I did every job possible. From television and film to broadcast to voiceovers and print. I'm now the broadcast agent working mostly on commercials, industrials, hosting and live events. It is fast-paced and exciting at every turn.
Do you have any advice for someone starting out in this business?
Joy Pervis: Most people who are not familiar with show business think it is all about glitz, glamour, money and fame. If you are fortunate enough to get your big break, those things will come. However, most people fail to realize that it takes a lot of time, work, determination and drive to get there. People who getyou think were just discovered have spent years and years working on their craft and cultivating their career. As exciting as it is, there is one important word that so many forget— and it's "business." If you treat this like a business and are willing to take the journey and work hard, you can be successful.
Have you worked with any celebrities we would know?
Joy Pervis: I have actually been very blessed to discover, develop and help launch the careers of some amazing individuals who are working in Hollywood today. [They include] Dakota Fanning, Elle Fanning, Raven-Symoné, Dan Byrd ("Cougar Town"), Nolan Gould ("Modern Family"), Kyle Massey ("That's So Raven" and "Corey in the House"), Blake Michael ("Dog with a Blog") and several others.
Tell us about one of the moments when your career really felt rewarding.
Brandon Lewis: When I provided Sara Blakely with her very first models for Spanx. Knowing that my firm and I had a small part in altering fashion history is the stuff that creates massive drive and legacy … The very definition of "beauty" has evolved from sheer image to encompass one's drive, accomplishments, history and personal story. CLICK has kept pace with this and our client list reflects this new dynamic with a roster of incredible, beautiful and accomplished industry professionals.
CLICK MODELS AND J PERVIS TALENT
949 Image Avenue, Suite C
Atlanta 30318
clickmodel.com
jpervistalent.com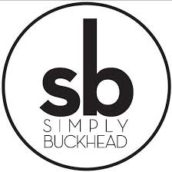 SimplyBuckhead
Simply Buckhead is an upscale lifestyle magazine focused on the best and brightest individuals, businesses and events in Buckhead, Brookhaven, Sandy Springs, Dunwoody and Chamblee. With a commitment to journalistic excellence, the magazine serves as the authority on who to know, what to do and where to go in the community, and its surroundings.