Al fresco spots to park it with your pooch.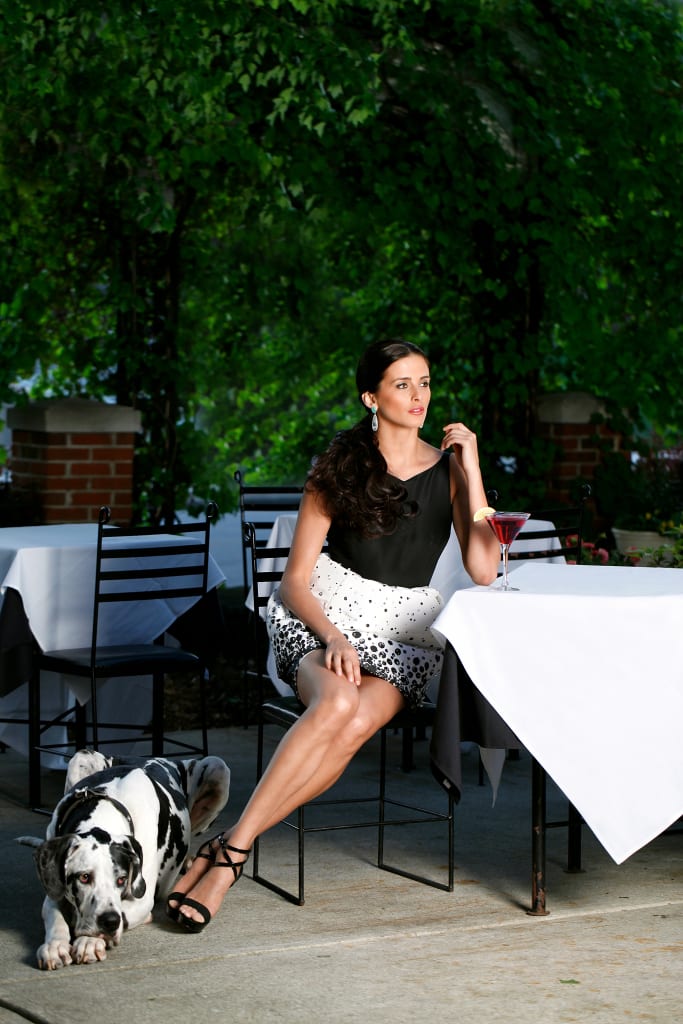 STORY: Karina Timmel Antenucci
PHOTO: Sara Hanna
Unlike so many cities where folks are still huddling indoors with heaters at full blast, Atlanta in the springtime is heaven. Not too hot, not too cold, it's the perfect time to enjoy the great outdoors with your family and friends—including your fur-buddies. Here's a roundup of six casual, Buckhead-area eateries and watering holes that welcome your four-legged sidekicks.
Brunch, anyone? Head to Treehouse Restaurant and Pub's cozy patio in Peachtree Hills for eggs Benedict and Champagne mimosas at umbrella-covered tables. Bonus: They have misters on hot days. Want to keep the party going on your Sunday Funday? Then your next stop is just down the block at Whitehall Tavern in the Peachtree Battle shopping center. With a spacious patio and lengthy beer and cocktail list, the restaurant is dog-friendly from lunch to close, and offers water bowls and treats. Plus, your furry friend could make his social media debut on Whitehall's Facebook page as the Patio Pet of the Month.
If you've got a hankering for burgers, check out Lucky's Burger & Brew in Brookhaven, named after the owner's golden retriever. You'll find a cabinet full of doggie goodies to keep Fido busy while you munch. Rogue spring chill in the air? They have a new temperature-controlled, circusesque tent over the patio.
If you're looking for more refined fare, Anis Bistro, the adorable French eatery off Pharr Road in Buckhead offers a pups-allowed covered patio and to-die-for Salade Niçoise at lunchtime. Spacing between tables is tight, though, so while your Chihuahua would be fine, you might want to rethink bringing your Saint Bernard.
Atlanta Food Truck Park on Howell Mill is also a fun place to roam around for a variety of good eats—from The Fry Guy Belgian fries to Sweet Auburn Barbecue pulled pork—and treats for your dog. Several food trucks put out water dishes daily and some regular vendors make organic dog bites, such as Soul Puppy Bakery, and dog accessories, such as Blu Grasshopper Creations.
Or, get your organic Mexican snack on and take a break with your pooch in between running errands at Red Pepper Taqueria's patio on the corner of Piedmont and Peachtree. No matter where you are in the Buckhead area this spring, you'll find diverse options for food and drink without having to leave your dog at home.
PATIO ETIQUETTE: No-Nos to Know
– Barking buddies and happy-people patios do not mix. Keep Barky McBarkerson at home.
– Leave her leash on, please, even if she's Mama's perfect princess. Other diners may not want a visit or sweet licks.
– It goes without saying … but we'll say it anyway: If Lassie doesn't like humans or other pups, please don't torture Lassie (or the humans and pups).
– Pack some baggies and curb your dog—off the patio, natch.
– BYO… Bowl. Even if they admit furry friends, the establishment might not provide water bowls, so bring one. (And remember to look for a shady refuge for your dog on a warm day.)
Dog Friendly
Treehouse Restaurant and Pub
7 Kings Circle N.E.
Atlanta 30305
404.266.2732
treehouseatlanta.com
Whitehall Tavern
2391 Peachtree Road
Atlanta 30305
404.842.1010
whitehall-tavern.com
Lucky's Burger & Brew
305 Brookhaven Avenue, No. 1250
Atlanta 30319
678.705.1713
luckysburgerandbrew.com
Anis Bistro
2974 Grandview Avenue N.E.
Atlanta 30035
404.233.9889
anisbistro.com
Atlanta Food Truck Park
1850 Howell Mill Road N.W.
Atlanta 30318
678.883.8471
atlantafoodtruckpark.com
Red Pepper Taqueria – Buckhead
3135 Piedmont Road N.E.
Atlanta 30305
404.869.2773
eatredpepper.com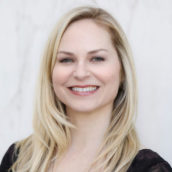 Karina Antenucci
Managing Editor and Wellness Columnist at Simply Buckhead. Blogger at Badass + Healthy.