A stay at the Hyatt Centric Buckhead brings food and beverage delights.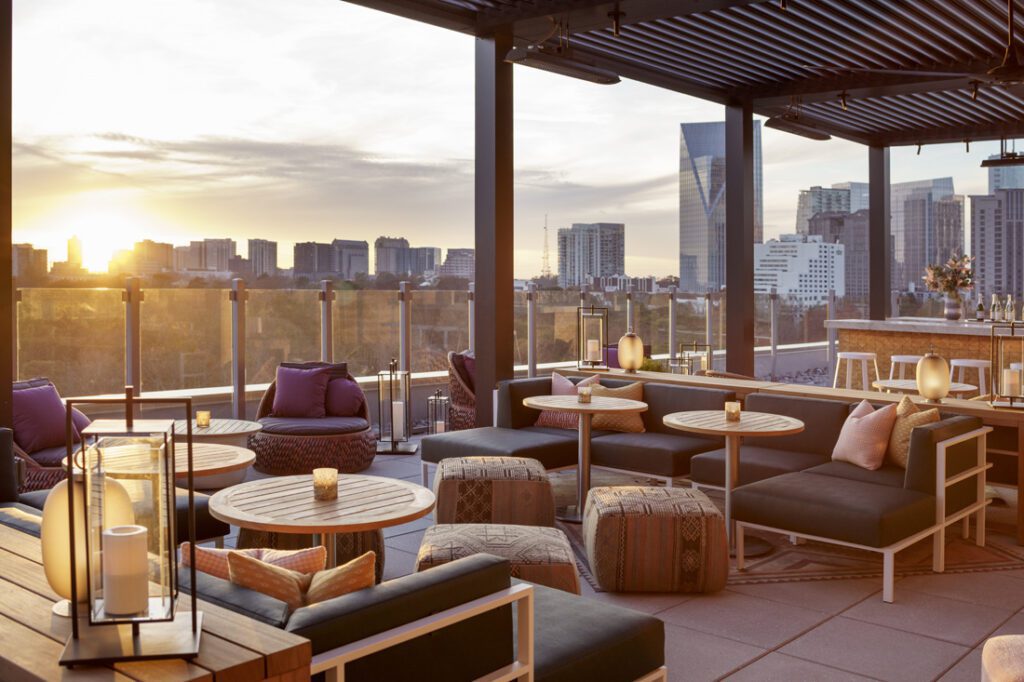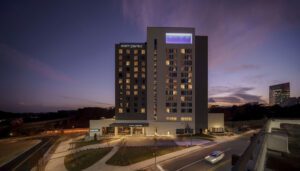 I'm a mom of two, ages 3 and 6. I work fulltime, freelance on the side and try to maintain a somewhat presentable house. "Relaxing" usually means falling asleep on the couch mid TV show. So when I was offered the opportunity to check out from my family life and into the new Hyatt Centric Buckhead Atlanta for a night, I jumped at it.
Steps from Lenox Square, the 218-room Hyatt Centric feels personalized from the moment you walk in. I was greeted by name and provided keys to my king suite. The views from a corner room on the 12th floor were stunning. Sure, Ga. 400 runs immediately below, but just past it are tree-filled neighborhoods with the Atlanta skyline peaking up in the distance.
A handwritten note from the manager reminded me to check the mini fridge. It was stocked with Dasani, sparkling water and Diet Coke—my beverages of choice. For a moment, I was dumbfounded, then I remembered the questionnaire every guest is given upon booking. Sharing basic interests and preferences allows the Hyatt staff to make every guest feel at home. I know I did.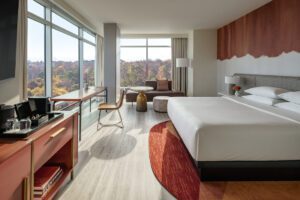 My husband and I explored the hotel, noting the plunge pool and sundeck for a future visit and ogling the Pelotons in the fitness center. We were due for drinks at Spaceman, an elegantly designed rooftop bar and lounge on the 15th floor. No matter the temperature, this is the place to catch the sunset. Floor-to-ceiling windows provide near 360-degree views, while tropical-themed tiles and textured fabrics in shades of deep green, purple and orange transport you to a faraway place.
A chill was in the air, so we opted to sip our drinks (G+J with gin, vanilla, pineapple and anise for me, and Honey Crisp with cognac, Fino sherry, pomegranate and walnut bitters for him) inside by the bar. On our next visit, we'll head to the AstroTurf on Spaceman's patio for some cornhole.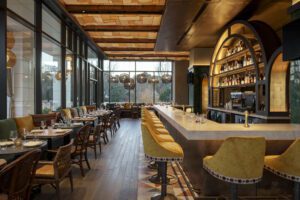 Back on the ground floor, we settled into a plush banquette at Mount Royal, a steakhouse with Canadian influences. We were welcomed with warm, salted brioche rolls, perfectly balanced with maple butter.
The rest of the meal was just as luxurious: prime filet for my husband, king salmon with trout roe for me. To complement our mains, we enjoyed latkes and carrots Vichy, and then rich, flourless chocolate cake for dessert. After a nightcap, I was feeling as calm as ever. I bid my husband adieu—someone had to go to home to the children—and returned upstairs to the tranquility of my cozy bed.
Ten hours later, I awakened a new person. Not willing to leave my happy place just yet, I lingered for some in-room pampering. Reluctantly, I called home and arranged for a pickup.
HYATT CENTRIC BUCKHEAD ATLANTA
470.391.1234
hyattcentricbuckheadatlanta.com
@hyattcentricbuckheadatl
Editor's Note: At presstime, Mount Royal was temporarily closed.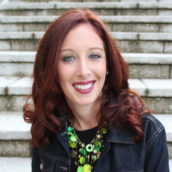 Carly Cooper
Foodie Tastemaker Columnist at Simply Buckhead. Contributing Editor at Atlanta Magazine. Restaurant Aficionado and Mother of Two.