A HIKING AND PADDLING EXPEDITION OFFERS A UNIQUE WAY TO EXPERIENCE TANZANIA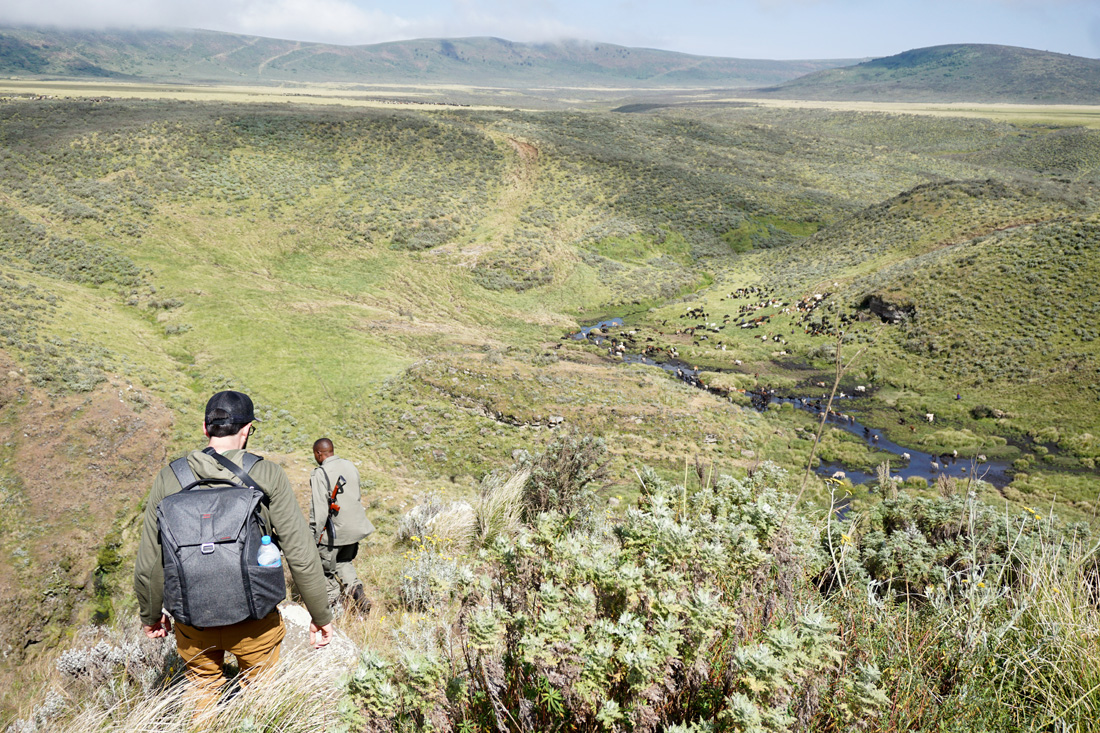 When I booked a trip to Tanzania last year, the safari operator was surprised by some of my requests. Like most visitors to the East African country, my husband and I were eager to see the local wildlife and explore its breathtaking wilderness areas, but unlike a lot of visitors, we didn't want to experience it solely from the comfort of a safari vehicle.
As avid hikers, we wanted to be on the ground and among Tanzania's natural wonders as much as possible. But as you might expect, many of the country's national parks and reserves aren't the kind of places you can just wander around in on your own. Unpredictable wildlife, poaching activity and the sheer vastness of these protected areas can make them dangerous and difficult to navigate. Luckily, our safari company was able to pair us with experienced guides who led us off the beaten path and into the mountains, forests and lakes of northern Tanzania.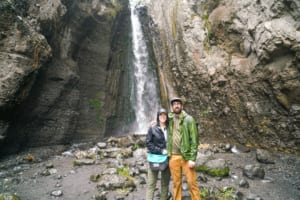 With an estimated 25,000 people embarking on various routes to its summit annually, Mount Kilimanjaro is by far Tanzania's most popular hiking destination, with its sister peak, Mount Meru, a close second. As we discovered, however, there are plenty of other hikes open to travelers who want to stretch their legs without committing to several days on the trail.
On clear days, you can see the tops of both Kilimanjaro and Meru from Arusha National Park, a spot often overlooked by visitors. Unfortunately, during our walkabout there with an armed ranger (a safety requirement in the park), it was unseasonably rainy, and we didn't glimpse the peaks. However, we got to stand at the base of the 92-foot-high Tululusia Falls and see a wealth of inhabitants, including Cape buffalo, baboons, zebras and warthogs. We also had a close encounter with a large male giraffe that found us just as fascinating as we found him. We were about 100 feet away when our ranger spotted him. The curious giraffe strode over for a closer look, towering above us benignly until he sauntered off to snack on a nearby tree.
Arusha National Park is also one of the few parks you can paddle in Tanzania. We took an hour-long canoe trip on Lake Momella, where we watched monkeys leaping among the branches overhead. We also paddled near—but kept our distance from—a herd of hippos.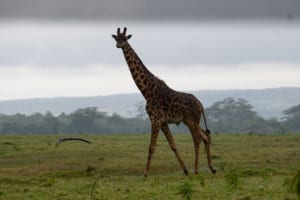 On our way to Serengeti National Park, Tanzania's oldest and arguably most famous park, we stopped at the Ngorongoro Conservation Area, a World Heritage Site that's home to a variety of animals, including the famed "big five" game: elephant, lion, leopard, buffalo and rhino. While it isn't possible to hike within the Ngorongoro caldera, other area treks are available as long as an armed ranger accompanies you. We opted to trek up to the rim of Olmoti Crater, which offered magnificent views of the crater and the Maasai people leading their herds along the Munge River.
No doubt, plenty of Tanzania can be seen during a driving safari, but for our African bucket list adventure, we opted to take the trails and waters far less traveled, get our feet wet and our boots dirty, and have a truly once-in-a-lifetime experience.
IF YOU GO
Tanzania National Parks
tanzaniaparks.go.tz
STORY: Laura J. Moss
Photo: Cody Wellons
Photo: Laura J. Moss