WHILE YOU'RE AWAY, HERE'S WHERE YOUR PET CAN STAY AND PLAY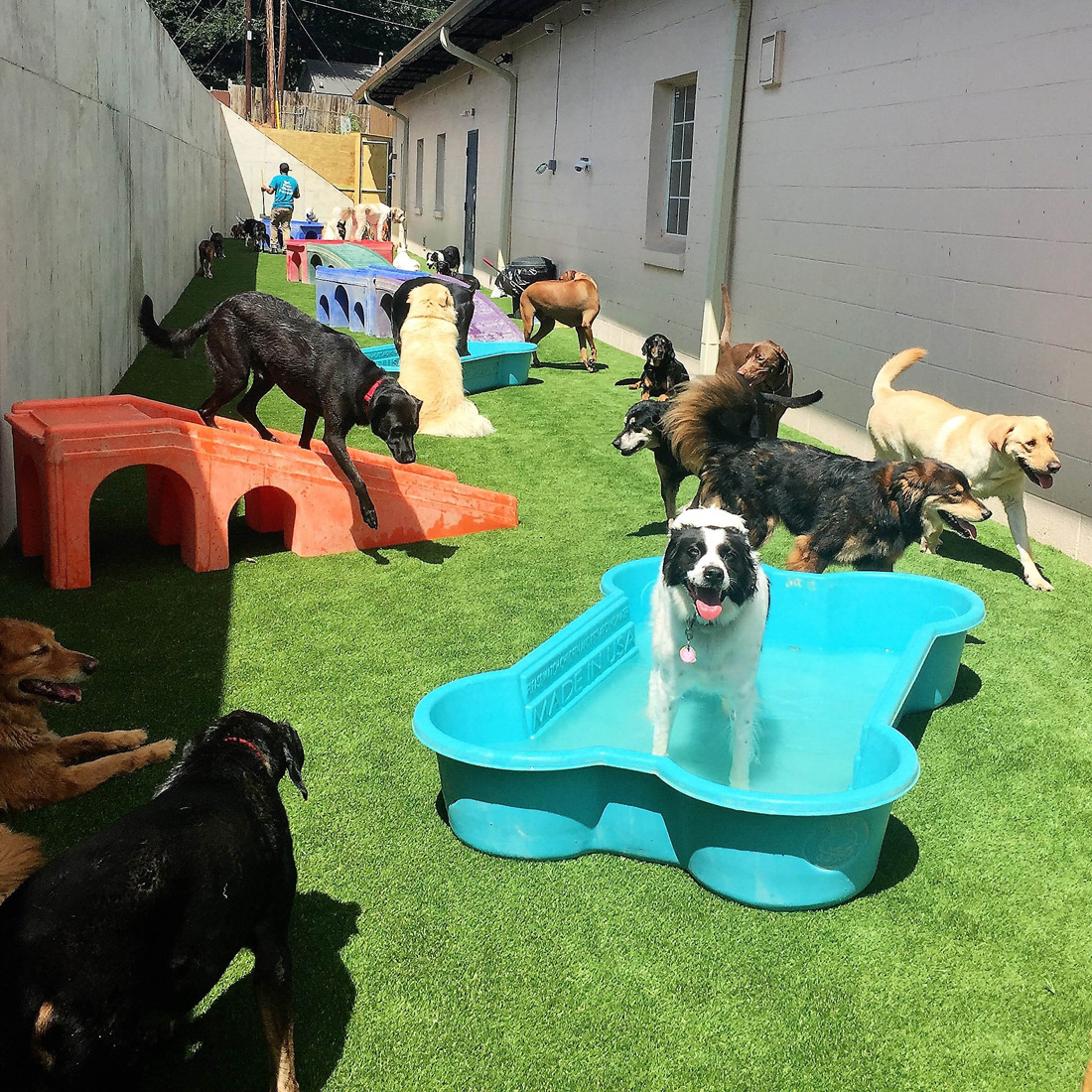 Your summer travel plans may not include the family pet, but no doubt you want your canine companion or feline friend to receive the best "pawsible" care while you're away. Some travelers opt to leave their pets with a friend or neighbor, while others hire sitters. However, many owners— 30 million annually, according to PetMD—board their animals at facilities that offer round-the-clock care.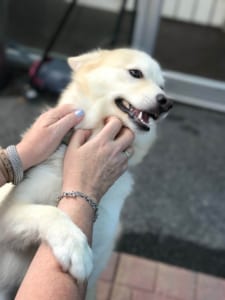 Luckily, there's no shortage of top notch local boarding options that not only offer a safe place for your critters to stay, but also have a variety of pet pampering services. Atlanta's largest, locally owned boarding facility, Barking Hound Village has both indoor and outdoor spaces at its Buckhead location, and is staffed 24 hours a day.
Looking for a more intimate environment for Rover? Consider Dog Days. This Buckhead kennel only accepts a small number of pets at a time to ensure each animal receives plenty of attention. Customers can opt for luxury boarding and grooming services for an additional cost, and if your pooch wants to take a dip, there are specially designed swimming pools.
Smaller pups are sure to thrive at Pupcakes Playcare, a facility that caters to dogs weighing fewer than 36 pounds. "Pupcakes is a lowvolume, cage-free environment that is more like a home than a kennel," says owner Arlene Sinanian. Here, small dogs can wander indoors and out, and they'll find plenty of laps to sit on and love from the staff.
At Puppy Haven in Brookhaven, pet parents can check in on their babies via webcam anytime to watch man's best friend romp and play. "Owners can rest assured that their pup will be given nothing short of a VIP experience here," says manager Christina Dailey.
Regardless of whether you book a standard kennel or a suite, each dog at Bark & Board gets his or her own space, with classical music piped in to promote relaxation. Looking for a little more luxury? Reserve a presidential suite that comes with a personal webcam and television. (Bark & Board also offers cat boarding at its Westside location, where cats have access to kitty condos in private rooms.)
Several local veterinary offices also have cat boarding, including the Veterinary Center of Buckhead and VCA North Atlanta Animal Hospital in Sandy Springs, the latter of which encourages pet owners to call and check on their feline friends daily.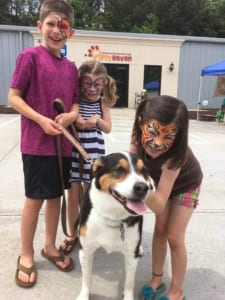 BEFORE YOU BOARD
Make a reservation. Many facilities fill up early, especially during holidays and popular vacation times.
Ask about temperament tests. Some kennels may require that your pet make a complimentary visit to ensure he or she gets along well with staff and other dogs.
Get immunized. Inquire about what immunizations are required and contact your veterinarian for any necessary paperwork.
Pack the essentials. Bring your pet's food, treats and any medications, as well as something familiar from home, such as a bed or favorite toy.
Bark & Board
$38 to $60 a night, depending on accommodations
barkandboard.com
Barking Hound Village
$32 to $60 per day
barkinghoundvillage.com
Dog Days
$45 for a 24-hour stay
dogdaysatlanta.com
Pupcakes Playcare
$40 a day for first seven nights
pupcakesplaycare.com
Puppy Haven
$45 to $55 per night
puppyhavenatl.com
VCA North Atlanta Animal Hospital
$25 per night
vcahospitals.com/north-atlanta
Veterinary Center of Buckhead
Dogs $23 to $32 a day,
cats $15 per day
vetcenterofbuckhead.com
STORY: Laura J. Moss