Film critic Stephen Michael Brown shares his search for the creative and different on the big screen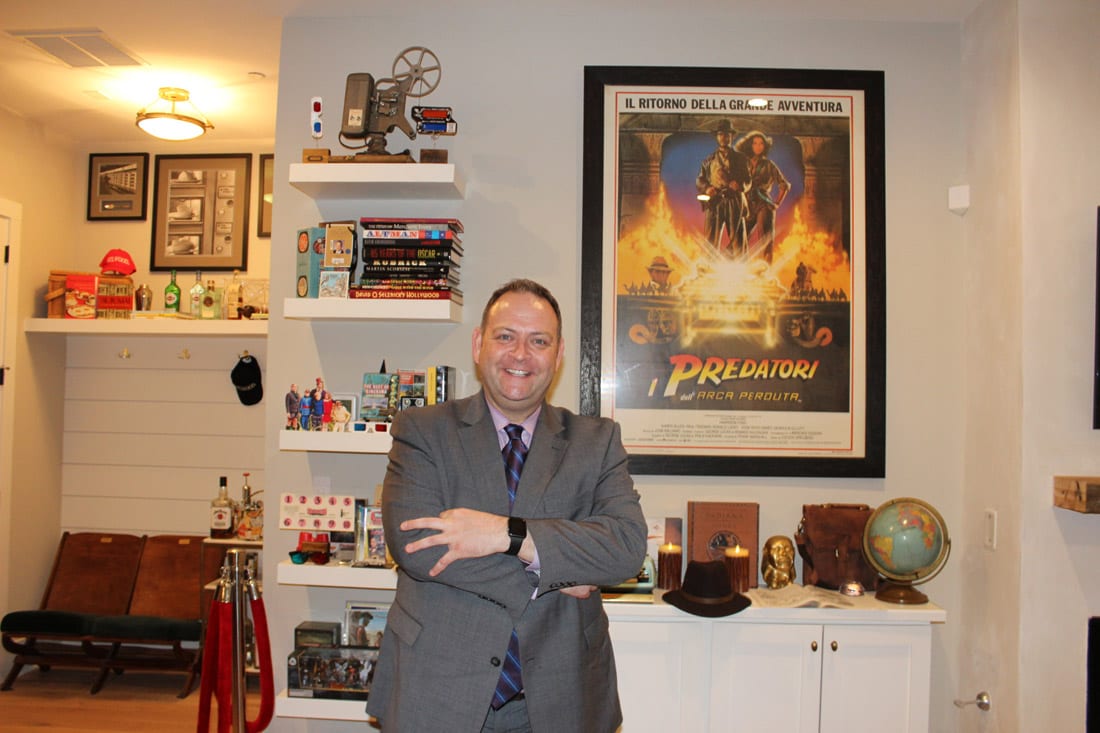 STORY: Michael Jacobs
Stephen Michael Brown started writing movie reviews as a third grader in Greenville, South Carolina. His parents regularly took him to the theater and movies, and the storytelling of stage and screen hooked him. He brought monthly HBO guides to kindergarten for show-and-tell, joined the Boy Scouts for a Karate Kid Part II movie night and worked at movie theaters and video stores.
Thirty-five years later, he's still at it. The chief innovation officer of Cookerly Public Relations in Buckhead runs a website on the side called silverscreencapture.com. It helps that his office is across the street from the AMC Phipps Plaza 14 theaters. "[What] comes from movies and theater fuels a lot of the ideas I have for my clients—the sequence, the surprise of them," says Brown.
Film reviewing drew Brown to Atlanta years before PR brought him here in 1998. He would drive two hours to the Tara and Lefont theaters to see art-house films he could review for the Greenville edition of Creative Loafing. For his senior thesis at the University of South Carolina, Brown studied five critics, then reviewed one film in each of their styles and his own. For years he reviewed films as a newspaper freelancer on the side, then took the habit to Facebook. His sister-in-law, a web developer, created silverscreencapture.com for him as a surprise in 2014. "No matter how the times changed, or how the Internet, social media or blogging changed, I always found a reason to have my reviews out there," says Brown.
He doesn't sell ads on his site, but he does benefit. He attends some advance screenings, and Dolby flew him to the Academy Awards ceremony in L.A. in 2016. A dead phone battery prevented him from lives treaming his red-carpet chats with Jennifer Lawrence and Leonardo DiCaprio, but he had a great time at the show and rehearsals. When seeing a film, Brown often writes a 200-word capsule review before even leaving the theater. The hardest part, he says, is drawing the line between a B-minus (recommended but flawed) and a C-plus (too flawed to recommend).
"We are at a point of great movie making, but it's movies that are going to appear in the theater and streaming and on television, and you're going to have to watch all of those to be able to find it," says Brown.
In his spare time, Brown is organizing a series of indoor and outdoor film screenings for residents of the Pinewood Forest planned community across from Pinewood Studios in Fayetteville. And the "serial board member" of arts organizations is the immediate past chair of Actor's Express and has served on the advisory boards for the Alliance Theatre and Serenbe Playhouse. "Art can help us reimagine what we do and how we approach things," says Brown. "My reviewing is just a little part of that, encouraging somebody to see that offbeat movie or to have a favorite director."
His favorite directors reflect his appreciation for the unique—Richard Linklater, Barry Jenkins, Christopher Nolan, Spike Lee, the mature Steven Spielberg of espionage films such as Munich and Bridge of Spies—while he has no love for directors who try to repeat old successes, such as M. Night Shyamalan and the Spielberg planning a fifth Indiana Jones.
Linklater's Boyhood is Brown's all-time favorite movie for the sheer audacity of filming it over 12 years. His favorite movie of 2018 was Steve McQueen's Widows, which defies expectations by mixing a heist, an adventure, a political thriller and a women's ensemble. "Surprise me," he says. "Make a movie that surprises me."
To read Stephen Michael Brown's movie reviews, visit silverscreencapture.com.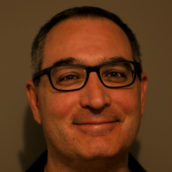 Michael Jacobs
Jack-of-all-trades writer covering almost anything but beauty and fashion at Simply Buckhead; fond of flamingos and sloths.