This local resident started a grassroots effort to preserve one of Buckhead's beloved parks.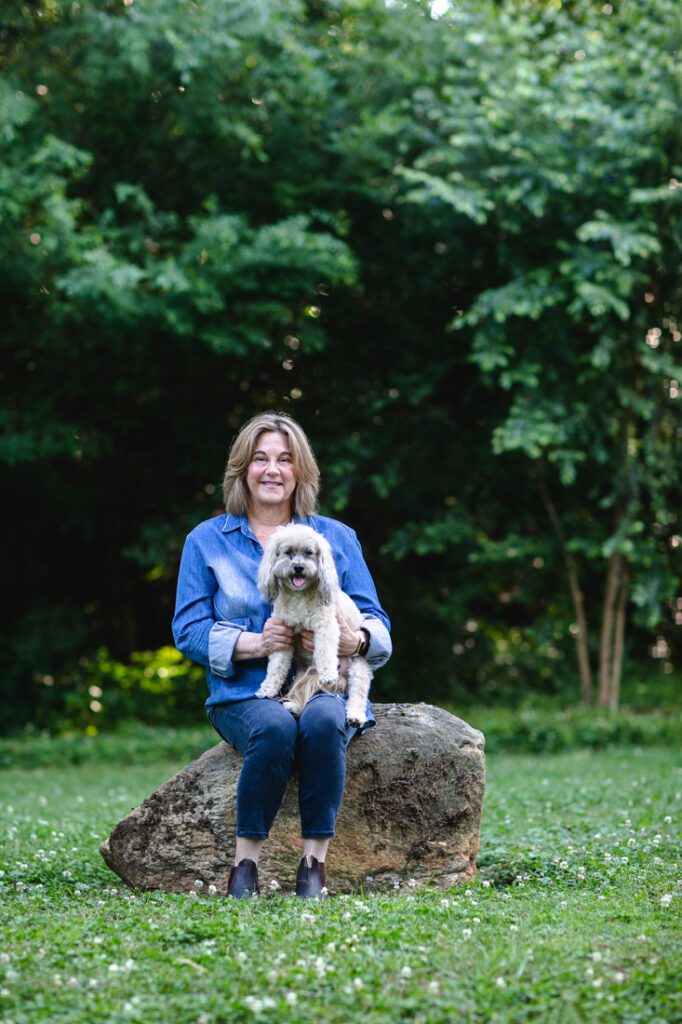 When I moved to Buckhead from Chicago 25 years ago, I was happy to see so many green spaces throughout the area. I grew up on 1,000 acres of farmland in Ohio, so my appreciation of nature and the outdoors is innate. But I really started exploring my neighborhood's natural surroundings after I got a puppy. For the last 17 years, Buddha and I have walked all over the city, checking out various parks and hiking trails. The spot we love most is 22-acre Bagley Park on Pharr Road, home to Buckhead Baseball, tennis courts, a children's playground and my favorite pedestrian park. The space has stately old trees and a variety of wildlife, including foxes, coyotes, hawks and falcons, which adds to the beauty of the landscape.
About five years ago, while walking in the pedestrian park, I noticed that it was deteriorating. It started with little things like the trash dumpsters not being emptied, drains backing up, weeds getting out of hand and more. I also saw an erosion problem. I called the city to see what could be done but had trouble getting a response. I eventually reached out to CBS 46, now known as Atlanta News First, and consumer investigative reporter Harry Samler, aka Better Call Harry, who did a brief story about the park and helped us get the trash issue under control. But there was still so much to do, and I wanted to learn more about the beautiful park.
Through research, I discovered the land's history as a settlement for former slaves, which grew into a thriving black community in the early 1900s. By 1980, though, the space had been turned into a park and named for former Buckhead Baseball umpire Frankie Allen; through the efforts of the Buckhead Heritage Society, the park's name was recently restored to Bagley Park, named for the former land owner. I realized that cleaning up the park was about more than beautifying the space; it also was about honoring the rich history of the community.
I'm a global account manager for American Express Global Business Travel, and I used my skills in business development and event organization to get things done in Bagley Park. Two years ago, I organized a meeting with eight Atlanta Parks and Recreation department heads to discuss the issues throughout the park. I've joined forces with Ken Collier from the Garden Hills Civic Association, Mei Lin from Atlanta Clean Walks, Trees Atlanta, the Georgia Forestry Council, Park Pride and the Cathedral of Christ the King to host several volunteer events to clean up the park. We added an educational element that got interest from neighborhood schools, including Atlanta International School, that has brought groups of students to support the effort. I even enlisted the help of a wonderful man who is down on his luck and has been living in the park; he knows about landscaping and is happy to share his skills. Through the events, we have planted trees, removed privet and kudzu, weeded, mulched, built floral gardens, picked up trash, created a small pathway and more. I also worked to have the park certified as a National Wildlife Refuge. One day, I would love to see a master plan implemented for the park.
This is an ongoing project. It's a labor of love for me because this is such a special place. I'm so happy to see the progress and watch people enjoy the park. I also hope that it encourages people to put effort into their own communities. We can't save the whole world, but we can make a difference right here at home. As Buckhead continues to grow and green space becomes scarce, it is crucial to preserve and enhance existing parks. It's going to take everybody sharing the same vision for the neighborhood. Being part of it brings me joy, and I'm better for it.
FRIENDS OF FRANKIE ALLEN PARK
frankieallenpark.wordpress.com
As told to Amy Meadows
PHOTO: Erik Meadows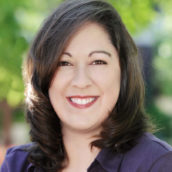 Amy Meadows
15 Minutes With columnist at Simply Buckhead. Freelance feature writer, children's book author and President of Green Meadows Communications, LLC.