Broadcast guru Bert Weiss pens a how-to for podcasters!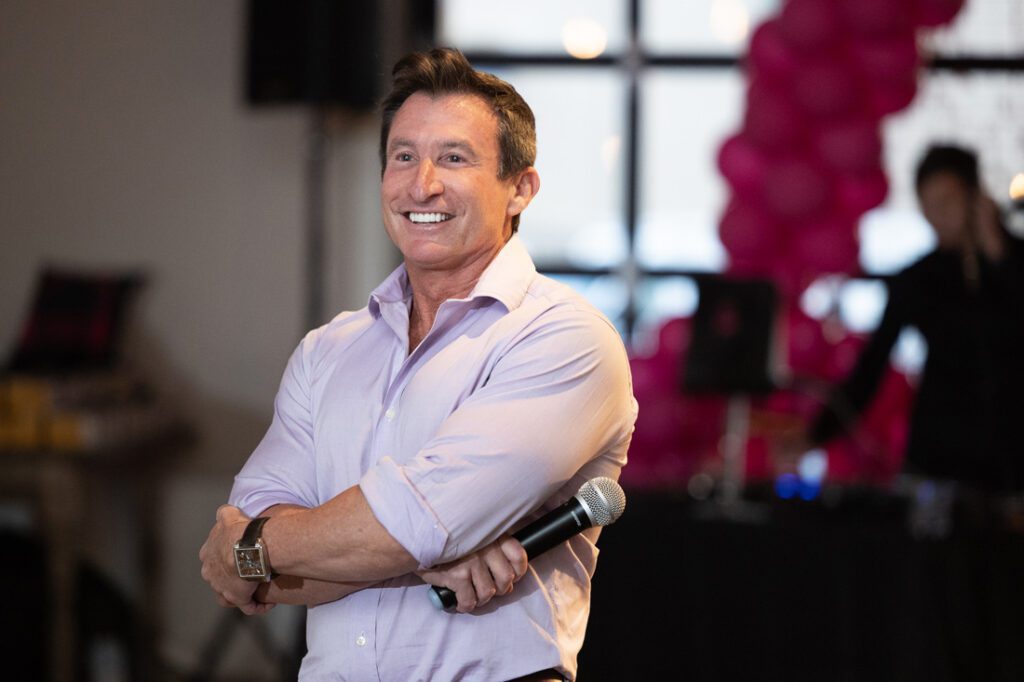 Radio broadcaster Bert Weiss has built a 36-year career in front of an open mic. He's worked in Dallas, D.C. and San Diego. For the last 22 years, he's been the anchor of "The Bert Show" on Q99.7, based in Sandy Springs. So readers can expect his first book, Listenable, to be packed with expertise. But the audience is a particular one: people who want to launch or who have unsuccessfully started a podcast.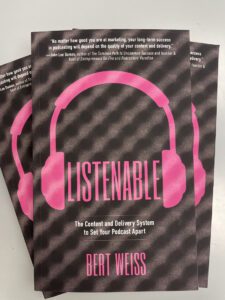 "Whether you call it podcasting, radio or video, the principles of entertaining are the same: Content and delivery are key," says Weiss. "I don't pretend to be a podcast or marketing expert. But it was a slam dunk for me to write a book focused on content and delivery. Without those, it doesn't matter if you have a shiny microphone and a nice studio."
The book sticks to the expertise that has made Weiss a syndicated success in 25 cities and applies that to what he's learned by listening to plenty of poor podcasts. His primary problem: Hosts often lack a fundamental understanding of how to engage an audience.
"It's all about connection to the material and storytelling," he says. "I've heard a lot of talented people who weren't gaining traction, and it was easy to hear why. They didn't have any structure. They're lured by the idea that anyone can do it. The downside of that is, yes, anybody can do it. You can't just walk onto a movie set and say, 'OK! I'm here!' But that's what a lot of people are doing."
By not having a rudimentary understanding of the basics, Weiss says too many podcasters become part of the statistics that show a 75% failure rate in the first year. The book, which Weiss describes as "short, light reading," emphasizes having a plan, an idea he says can apply to any venture since it discourages "winging it."
"You don't have much time to capture someone's interest before they move on to the hundreds of other podcasts out there," he says. "It's important to know what you want to say and then stay in your lane. And learn to edit! Most of the podcasts I listen to can't sustain an hour of good content."
Weiss counts podcasts such as, SmartLess and Call Her Daddy among his favorites. "I listen based on the material even though it's not necessarily for me," he says. "Call Her Daddy is two young girls talking about their lives in the most graphic ways, but I'm interested in how and why they're connecting to college kids."
Weiss also supports good content through his venture Pionaire that helps podcasters find their niches. "I believe in finding good people and letting their talent shine," he says. "We're a digital network that can help people think across many different platforms and support them with external marketing, too."
Pionaire's programs understand Listenable's concepts, he says. "Don't think it's going to be easy. You have to come with interesting stories and a vulnerability that really connect with the audience. Then you're on the way to being entertaining."
thebertshow.com
@bertshowbert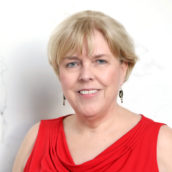 H.M Cauley
Atlanta-based writer and editor contributing to a number of local and state-wide publications. Instructor in Georgia State's Communication department and Emory's Continuing Education division.