Wig stylist makes hair loss clients feel like themselves again.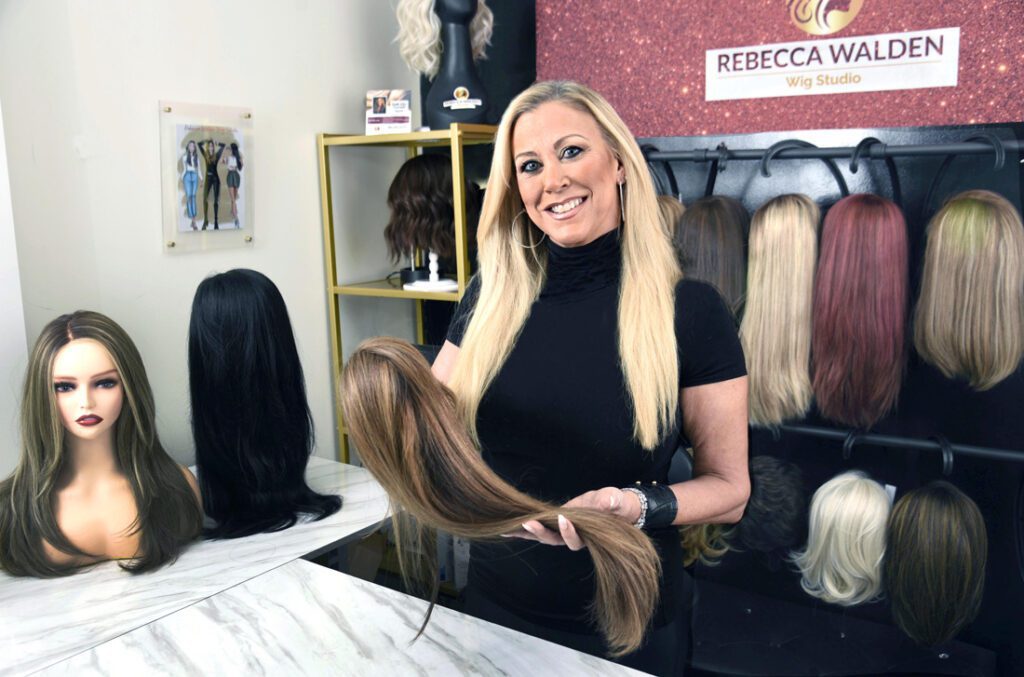 Rebecca Walden has pretty much worked in every position imaginable in the salon industry. She has been a hairdresser, makeup artist, salon manager, Aveda educator, front desk person, apprentice, you name it. When she was in a managerial role at her last salon about a decade ago, there was an area that helped clients with wigs, and she found what she says is her calling.
"But at first, I sucked at it! Any hairdresser that says they can do your wig is talking out of their ego. I can tell you that because I was that girl. It is completely different," Walden says.
After several years learning the intricacies of fitting clients at the salon, Walden launched Rebecca Walden Wig Studio in Sandy Springs nine years ago to focus only on medical wigs.
"Hair loss does not discriminate. It doesn't know age, wallet or reason,"she says. "My clients are everyone from an 8-year-old with cancer to a 90-year-old who wants a wig for her funeral so her kids don't have to worry about her hair." Here, Walden discusses the difference between a regular and medical wig, how her service works and the impact it has on clients (and her).
What's the difference between a typical wig and cranial prosthesis?
I have learned the difference over 20 years. A typical wig is something you get for Halloween, buy online or go to a wig store for. It's a ready-to-wear situation. Cranial prosthesis is the medical term. I only work in medical hair replacement for clients who are going through chemotherapy, trauma or surgery, or who have alopecia, trichotillomania (a hair-pulling disorder) or other medical issue. I don't do wigs for someone who wants to look like the Kardashians on a night out.
What does the process entail?
The human hair and synthetic hairpieces we use are manufactured based on what kind of wig cap construction and length and color of hair. Everything is customized for the client. We custom color where necessary, perm it, cut it, whatever needs to happen to make it look like them. Then we provide all the training and encouragement they need to have the best possible experience they can have.
What do most people not know about a human hair wig?
Most people think it is a set style that they're going to take on and take off, and that there will be zero effort. But it's going to take some effort in your bathroom just like your own hair. All of my wigs are hand tied and move like human hair, even around the hairline.
What does it cost?
All consultations are private and are $95 for one hour. My least expensive synthetic wig is $950, but the average cost is between $2,800 to $3,950, based on the kind of hair you have and its availability. Some insurance covers hair replacement, and my cranial prosthesis receipt can be submitted for reimbursement. Or it can be a tax write-off under "durable medical equipment."
Tell us about your work with the Aflac Cancer and Blood Disorders Center at Children's Healthcare of Atlanta.
For about 16 years, I've provided wigs for kids at no cost for synthetic wigs and at wholesale pricing for human hair. By giving their child their hair back, parents get joy in seeing their child smile.
Why do you do this work?
I want people to recognize themselves again so hair loss doesn't define them. I know what it's like to feel so vulnerable and judged, and for whatever reason, I get to be the thing that doesn't suck. I love that.
PHOTO: Joann Vitelli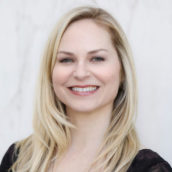 Karina Antenucci
Managing Editor and Wellness Columnist at Simply Buckhead. Blogger at Badass + Healthy.