Celebrated chef founds new initiative!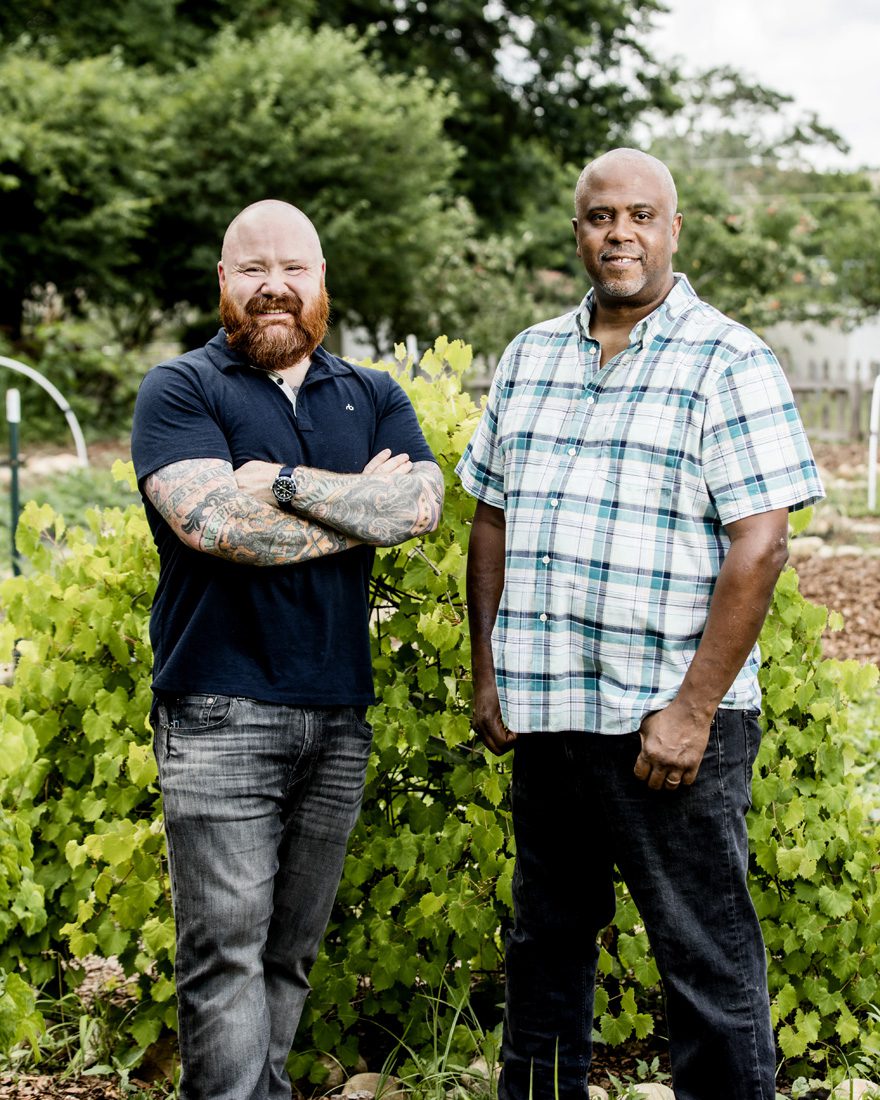 Kevin Gillespie, award-winning chef, cookbook author and owner of Red Beard Restaurants, recently launched the Defend Southern Food Foundation with his business partner Marco Shaw. The aim is to decrease food insecurity in the Maynard Jackson school cluster while building the area's economy by purchasing locally sourced products.
"We buy 75% of our food from local farmers and ranchers, and 100% of the produce grown on the Maynard Holbrook Jackson High School rooftop garden that we sponsor," says Gillespie, a Buckhead resident. "We also receive food donations from a major meat producer and partner with Second Helpings Atlanta that rescues surplus food." Gillespie has been involved in hunger-relief programs for decades, but when the pandemic hit and scores of food service workers were furloughed, he tackled the issues of hunger and unemployment head on by creating DSFF.
Employees prepare 2,500 meals a day at his Beltline-adjacent location (formerly known as Cold Beer) for families identified by school personnel, then they deliver them to schools for distribution. The organization also partners with Center Parc Credit Union to provide the tools needed for financial literacy, as well as offering resources for other necessary items, such as clothing.
"In Georgia, one in six families goes hungry, and it's one in five for children," Gillespie says. "A donation of $20—the cost of a cocktail—can feed a family of four for a week. Customers can make donations at our restaurants or online."
For more information, visit gunshowatl.com
Mickey Goodman
Award-winning Ghostwriter, Journalist, Content Creator.