EXPERTS REVEAL THE DOS AND DON'TS FOR YOUR BIG DAY.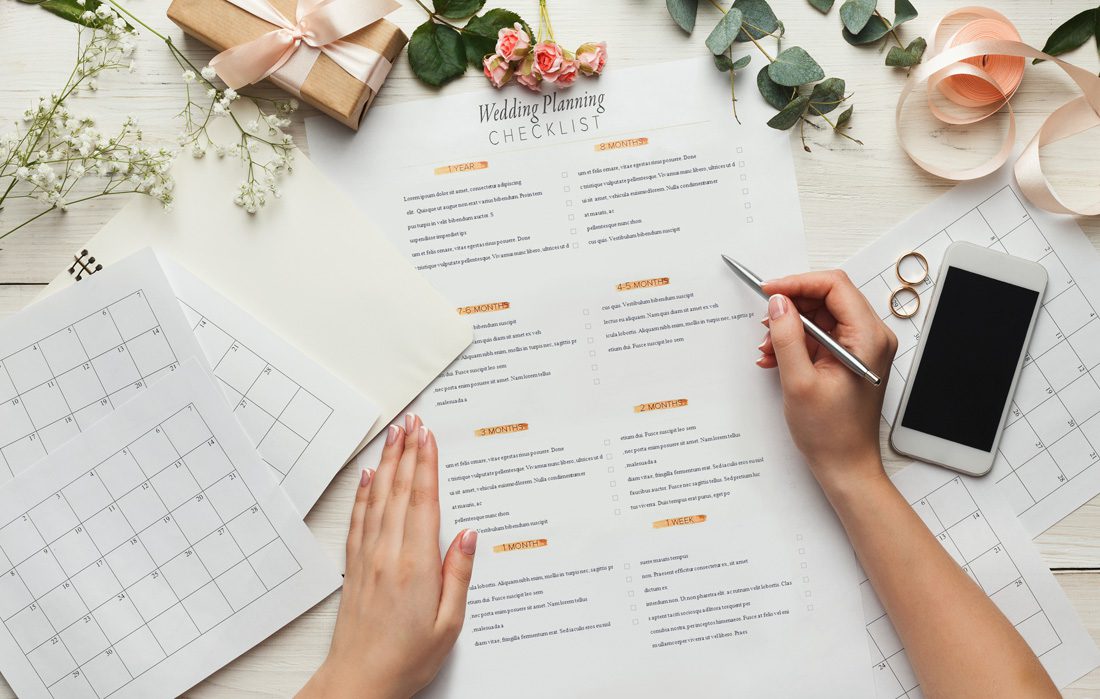 It's not often that you are both the host of a party and the guest of honor. Many brides and grooms face that challenge when it comes to their wedding. Most couples have never planned such a large event and aren't sure how to navigate the process, particularly the proper protocol surrounding certain aspects of their nuptials. Here, some of Buckhead's premier wedding experts share their top etiquette tips to help ensure that getting hitched goes off without a hitch.
"There have been many changes in the world of weddings since our parents and grandparents got married," says Pollyanna Richter, a certified wedding planner with studios in Buckhead and Alpharetta. "One thing that has not changed is good etiquette. It is, above all, taking care of others and making them feel comfortable and respected, especially at your wedding."
PARTY TIME
One of the first things to do after getting engaged is ask friends and family to be members of the bridal party. It's up to you to communicate the role you hope they'll play during the planning process. It's critical to have open conversations about a variety of topics, including expenses for such things as wedding attire, professional hair and makeup and bachelor and bachelorette party trips. According to Buckhead wedding planner Kris Lavender, "Setting unrealistic expectations can bring frustration and disappointment to such a special moment in life."
Conversations should take place early and be candid, says Richter. "Allow them the opportunity to see both the big picture and the smaller details. Your close relatives and friends will need time and space to fully consider your invitation and come to their own conclusions about accepting or politely declining the role."
KEEP ME POSTED
"Today's generation communicates very differently than years ago," Richter notes. In fact, you have myriad communication channels at your disposal. It's best to know when and how to use those channels effectively.
Lavender recommends sending save-the-dates nine to six months ahead and the invitation between three months and eight weeks before the big day. "The goal is to get the final guest count at least one month prior to the wedding day," she says.
It's acceptable to use a variety of communication methods to convey important dates and information. As Richter observes, many people use social media platforms such as Instagram, Facebook, blogs and wedding websites to distribute engagement announcements and save-the-dates, and even post-wedding photos. However, she says, "Good old-fashioned snail mail or a chat are considerate ways to communicate with your guests who belong to a different generation." Traditional communication methods such as the postal service should be used for the official invitation and thank-you notes.
IT'S A GIFT
An exciting part of getting married is the thoughtful gifts you'll receive. But creating a gift registry is not as simple as grabbing a scan gun and "running amok," says Angi Evert, owner of fête, a bridal registry shop in Buckhead. A successful registry involves careful planning and strategy.
"The ultimate goal is to have everything you need to live a beautiful life with the one you love, so register for the life you want," Evert says. She suggests registering for at least one gift for every invited guest to ensure there are plenty of items from which to choose. "People want to shop your registry because they want to give you something you want. So make sure you have lots of things for them to choose from," she says. "Once you put 200 items on your registry, you will have every price range included."
While tricky, it is appropriate to ask for cash to put towards your honeymoon, says Lavender. In fact, many guests may prefer this option, especially if they are flying in from out of town. Be sure to make the suggestion subtly; instead of pointing people to your Venmo or PayPal account, start a honeymoon registry site and include a link on your wedding website.
No matter the gift, it's important to send thank-you notes within three months, but you don't have to wait until after the wedding to do that. "Set a daily goal and write a few thank-you cards after receiving wedding gifts," Richter says. "The circle of gratitude is not complete without a heartfelt, written thank-you card."
SHOWERED WITH LOVE
Wedding showers are a wonderful way to celebrate before the big event, and today, many couples have multiples. Lavender recommends keeping these events light and playful. She says, "If you are having a very formal black tie wedding, then showers are a great place to have nontraditional elements and some fun."
Richter also suggests if you have more than one shower, invite different guests to each one, though there may be some repeat guests. "Most likely, your parents, close friends and family, and the wedding party will be invited to more than one shower," she says. "Remind them that they're not expected to bring presents to each."
THE BIG DAY
Both Richter and Lavender offer the same tip for the day of your wedding: Be on time. Your guests will be waiting for you, and while you will be overflowing with excitement and emotion, it's important to stick to the schedule. "It's your day. Do what you want as long as you don't inconvenience guests," Lavender says, adding that it's also critical to let your wedding planning team take the lead while you enjoy your day. "Let your planner and vendor teams do what they do best."
Be Our Guest
If you're a wedding guest, etiquette applies to you as well! Some top tips from Lavender and Richter include:
~ RSVP on time.
~ Do not arrive late.
~ Don't drink too much.
~ Adhere to the requested dress code.
~ Don't assume that you get a plus one.
~ Be respectful to wedding day requests such as "unplugged wedding ceremony" or "no children."
~ Be attentive to wedding announcements so you don't delay the day's events.
~ Give the couple space for post-wedding pictures.
fête Registry & Gifts
404.254.0114
tresbellefete.com
@tresbellefete
Kris Lavender Wedding  & Event Planning
470.315.0729
krislavender.com
@krislavenderwedds
Pollyanna Richter Weddings
470.545.2584
pollyannarichter.com
@pollyannarichterweddings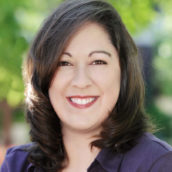 Amy Meadows
15 Minutes With columnist at Simply Buckhead. Freelance feature writer, children's book author and President of Green Meadows Communications, LLC.