10 SKIN-SAVING TIPS FROM BUCKHEAD'S LEADING DERMATOLOGIST RUTLEDGE FORNEY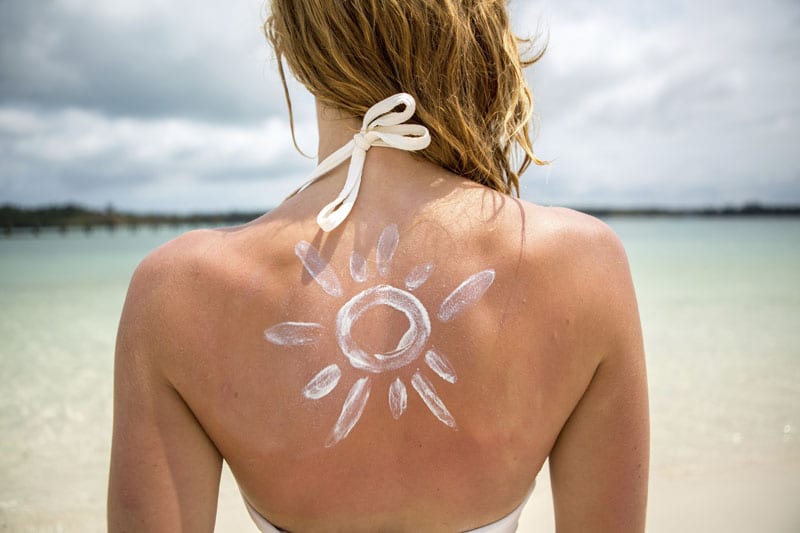 Before you step out into the sunshine this spring, do a quick audit of your sun-care and skin-checkup routines. Dr. Rutledge Forney, founder of Dermatology Affiliates with locations in Buckhead, Midtown and East Cobb, offers 10 ways to keep your and your family's skin healthy this year and for many more to come.
1. Screen your sunscreen. As it turns out, some sunscreens are faster at blocking ultraviolet rays than others. Dr. Forney recommends looking for titanium dioxide or zinc oxide on the ingredients label as these natural elements work fast to reflect light off of the skin.
2. Play by the numbers. Are you still choosing SPF 15? Get with the times. The American Academy of Dermatology endorses a sun protection factor (SPF)—a measure of how well a sunscreen protects you from sunburn— of at least 30 for daily use. Dr. Forney also supports using SPF 50 or higher if you're going to the beach, pool or ski slopes.
3. Take a shot. Apply about a shot glass full of sunscreen to cover exposed areas of your body. "Most people only put on one-quarter to one-half of the recommended amount of sunscreen, which means that an SPF 30 is really only equivalent to SPF 8 to 15," Dr. Forney explains. "If you start with an 8-ounce bottle of sunscreen, it should be empty after a week at the beach if you are outside more than two hours a day!"
4. Reapplication situation. Sunscreens are not waterproof or sweat-proof, ever. Longer-lasting ones, Dr. Forney notes, are usually labeled "sport" or "sweat/water resistant." This means you'll need to reapply every 80 minutes, depending on the ingredients.
5. Workday routine. You may be inclined to apply sunscreen only when you're heading to the park or lake, but consider your day-to-day routine as well. "Studies have shown that people who use SPF every day, whether they think they need it or not, cut their risk of melanoma in half over 8 years," Dr. Forney says.
6. Don't get caught. For the times when you weren't expecting to be out in the sun, Dr. Forney suggests keeping a wide-brimmed hat in the car just as you may stash away an umbrella. "It's easier to grab a hat from the trunk than keep a bottle of sunscreen there, which will get yucky from the heat," she notes.
7. Apply some apparel. Rash guards or swim shirts with ultraviolet protection factor (UPF) 50 were invented by surfers but now are seen at pools, beaches and water parks on everyone from infants to adults. Dr. Forney advocates checking out coolibar.com, which has all sorts of lightweight UPF 50 apparel, including cute sundresses and driving gloves.
SIDESTEP SKIN CANCER
8. Know your ABCDEs. "The most important warning signal is a flat mole that changes color or shape," Dr. Forney says. Moles that are raised up very seldom turn cancerous. Look for the ABCDEs of melanoma, the deadliest form of skin cancer: a flat mole that is asymmetric, has changing borders, develops multiple colors, has a dimension larger than a pencil eraser or evolves.
9. Be on the lookout. "Basal cell carcinoma and squamous cell carcinoma are two common skin cancers that also need to be treated promptly to prevent spread," Dr. Forney says. Look out for a persistent lesion in a sun-exposed area that lasts longer than six weeks, is tender or bleeds easily, may grow rapidly and is red, brown or clear.
10. Get your spots checked. If you have had significant tanning bed use or have many moles, a lot of sun exposure or a family history of skin cancer, go get a full-body exam with a board-certified dermatologist. "Discuss the best strategy at that visit for how often you should see a dermatologist in the future—whether that's once a year or some other interval," Dr. Forney says.
TOP TIP: If you have a suspicious spot on your skin, call a dermatologist immediately. Don't wait several weeks for an appointment for a full-body exam; most derms will see you quickly for a worrisome spot.
DERMATOLOGY AFFILIATES
3131 Maple Drive
Suite 102
Atlanta 30305
404.816.7900
dermatologyaffiliates.com
---
SUNSCREEN SELECTS
These three products meet Dr. Forney's criteria for both SPF—30 or above—and ingredients zinc oxide or titanium dioxide.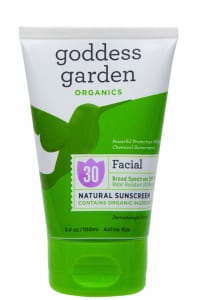 Goddess Garden Organics Facial Natural Sunscreen, SPF 30, available for $18 at CVS Pharmacy.

Skin Medica Total Defense and Repair Broad Spectrum Sunscreen, SPF 34, available for $68 at Dermatology Affiliates in Buckhead.

EltaMD UV Clear Tinted Broad- Spectrum, SPF 46, available for $34 at Aya Medical Spa at Phipps Plaza.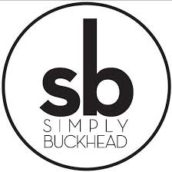 SimplyBuckhead
Simply Buckhead is an upscale lifestyle magazine focused on the best and brightest individuals, businesses and events in Buckhead, Brookhaven, Sandy Springs, Dunwoody and Chamblee. With a commitment to journalistic excellence, the magazine serves as the authority on who to know, what to do and where to go in the community, and its surroundings.