Real estate experts weigh in on our exclusive ZIP codes.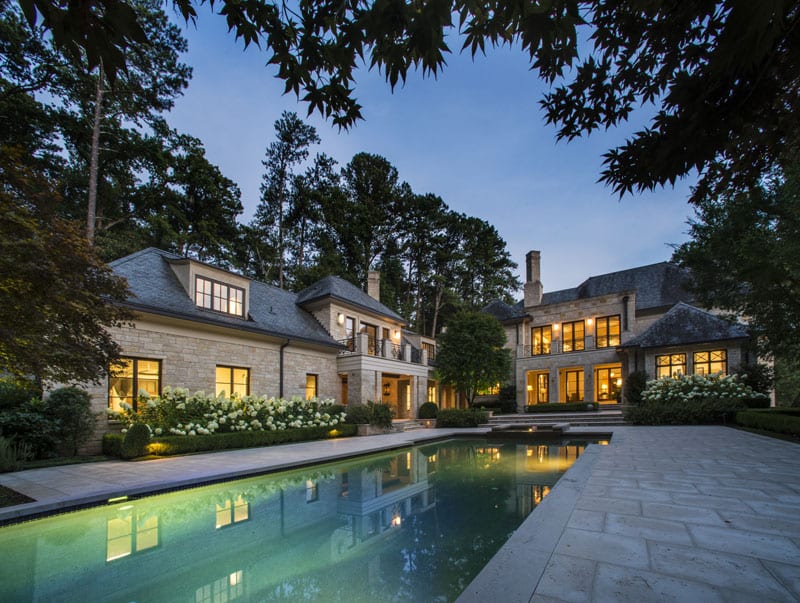 When I'm out of town and tell others that I live in Atlanta, I'm often asked, "Do you live in Buckhead?" Our community has name recognition that stretches across the country, thanks to its signature panache that is bolstered by world-renowned shopping and stellar cuisine, not to mention picturesque residential areas and highly-ranked schools. That is why, through the ebbs and flows of the real estate market, Buckhead remains a desirable place to call home, and the development of luxury condos and apartments seems to have no end. In this special feature, we take a look at Buckhead's residential real estate and hear from top experts about what it takes to make this sought-after 'hood home sweet home.
---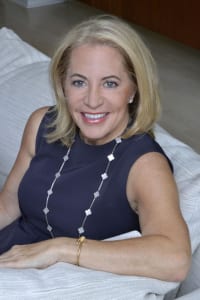 HOMES
EXPERT: Debra Johnston
Luxury collection specialist for the Buckhead office of Berkshire Hathaway
REPORT ON BUCKHEAD'S HOME MARKET:
The buyers coming into the Buckhead market are a mixture of locals and relocations from out of state. Common threads are emerging in relation to lifestyle and overall look and feel. Buyers are asking for newer, transitional finishes, particularly focused on the kitchen and master bath. Natural stone finishes such as honed marble, quartz for counters, lighter colors, higher ceilings, and hardwood or stone flooring are some examples. Scaled-down, higherquality and interesting architecture is what buyers are looking for in Buckhead. They also love outdoor spaces that can function as entertaining areas for family and friends. Privacy and pools are popular as well.
What is the average cost of a single-family home in Buckhead?
According to Trend Graphix, the average sales price for homes in Buckhead, specifically in ZIP codes 30327, 30305 and 30342, is a little over $1 million on average, which is up 6.1 percent from the prior year. Prices averaged about $252 per square foot, and that is up about 6.4 percent from the prior year. This year, we will be seeing more new construction projects as the demand increases for housing options intown.
What is the best time of year to buy a home?
It varies depending on the buyers and what they are looking for. The spring market will have the largest amount of inventory at current market pricing. Summer will have less competition and pricing that is slightly more competitive. Winter is a great time for deals and moving inventory—properties that may need some renovation and land deals.
What are some of the "hot hoods" intown that are always popular?
There are a few "hot" hoods. Ansley Park is on fire with limited inventory. Brookhaven is always desirable. In Buckhead, there are quite a few like Chastain, Garden Hills and Peachtree Hills. Chastain had a record year of closed inventory of about 105 properties in 2015. Tuxedo Park is very desirable in the higher end.
Forecast for 2016?
Last year was a record sales year for me. I think that 2016 is going to be even stronger in Atlanta. Neighborhoods have stronger sold comparables from the last six months, so it is a perfect time for sellers to get their properties listed.
BUCKHEAD REAL ESTATE DATA
For the period Jan. 1 to Oct. 31, 2015 (Source: Buckhead Coalition)
HOMES BY THE NUMBERS
412 ~ Number of single-family homes in Buckhead sold for under $1 million.
263 ~ Number of single-family homes in Buckhead sold for more than $1 million.
$1,049,540 ~ Average sales price of a single-family home in Buckhead.
$250,700 ~ Average sales price for a single-family home in the 10-county metro area.
$6 million ~ Price of the most expensive home to sell in Buckhead at 2000 Garraux Road in Aug. 2015.
$3.1 million ~ Price of the 10th most expensive home, sold in June 2015 at 2865 Habersham Road.
---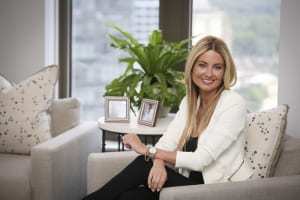 CONDOS
EXPERT: Karen Rodriguez
Founder and CEO of KORA, a full-service real estate consulting firm and brokerage specializing in the luxury condominium market.
REPORT ON BUCKHEAD'S CONDO MARKET:
Last year was great for the luxury condo market, with new construction and existing condo sales seeing record levels of appreciation. However, towards the end of 2015, pricing seemed to have stabilized in the resale market. There is still a lack of inventory, which will continue to be a problem in 2016. The market seems to be ripe for new projects.
What is the average cost of a condo in Buckhead?
$339,000, a slight increase from $328,000 in 2014 (according to FMLS).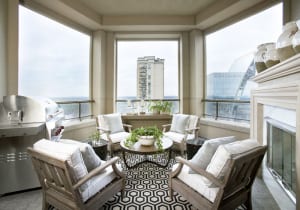 What are some of the "hot properties" that are seeing a lot of interest?
The top buildings in Buckhead in the luxury condo market continue to be St. Regis, Ritz-Carlton Residences, Sovereign and The Residences at Mandarin Oriental, Atlanta.
What is your forecast for 2016?
Pricing in Buckhead will begin to normalize as we began to see in the fourth quarter of 2015; however, as long as there is no new inventory, the resale market will continue to do well.
BUCKHEAD REAL ESTATE DATA
For the period Jan. 1 to Oct. 31, 2015 (Source: Buckhead Coalition)
CONDOS BY THE NUMBERS
1,084 ~ Number of multifamily condos or townhouses sold in Buckhead for under $1 million
49 ~ Number of multi-family condos or townhouses sold in Buckhead for more than $1 million
$352,424 ~ AVERAGE SALES PRICE OF A MULTI-FAMILY CONDO OR TOWNHOUSE SOLD IN BUCKHEAD
$5,056,584 ~ The price of the most expensive condo, sold in Buckhead at 88 West Paces Ferry Road (The St. Regis Atlanta) in May 2015
$2.59 million ~ The price of the 10th most expensive condo, sold at 88 West Paces in March 2015
DID YOU KNOW? Of the top 10 condos sold between January and October 2015, seven were at 88 West Paces at The St. Regis Atlanta.
---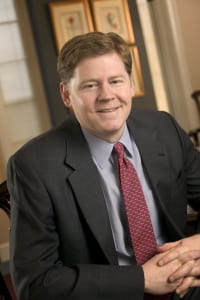 APARTMENTS
EXPERT: David Stockert
President, CEO and director of Post Properties
How have you seen the apartment industry in Atlanta change over the years?
When Atlanta was a much younger city, it was thought of as a suburban oriented place, and it was a poster child for suburban sprawl. We still have a lot going on in the suburbs, but we have a lot more interesting apartments being developed in urban locations that combine residential with office, retail, restaurants and shops. It's a much more integrated, intown community that we have today, and it's fun to be part of that. There are a lot of apartment projects being built in Buckhead. Do you think this will lead to over saturation? It's a response to demand. Developers, we always miss the mark a little bit. So by the end of the cycle, will we have overbuilt a little bit? I think we will. That typically happens, but I don't see any looming disaster out there. For the most part, the product that is being developed is meeting demand and is leasing quite well.
What is the average rent of an apartment in Buckhead?
It's hard to draw an average. It depends very much on the project and its age. If you look at product that is … built in the last 15 years, the average rent is $1,800 to $1,900 a unit. You can find communities in Buckhead that can be rented for $1,300 a unit, but they are properties built back in the '90s or even the late '80s, so they are quite a bit older. The brand new products, the new high-rises in particular, those are going to have average unit rates that are $2,000 and up.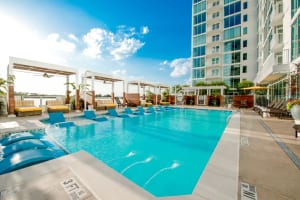 What are some of the "hot properties" in Buckhead?
The ones that get [attention] tend to be the high-rises. We opened one called The High Rise at Post Alexander, and it's doing really well. There is also Cyan on Peachtree Street, The SkyHouse Buckhead and The Residence Buckhead Atlanta. We've entered a period when, because of land scarcity, more and more of what gets built as residential in Buckhead is going to be high-rise, and the projects are all going to be pretty neat.
BUCKHEAD REAL ESTATE DATA
For the period Jan. 1 to Oct. 31, 2015 (Source: Buckhead Coalition)
APARTMENT GROWTH
3,877 units were proposed or started this year, which is a 38 percent increase in the number units in Buckhead over those at the beginning of the year ( 10,099 ).
STORY: Giannina Smith Bedford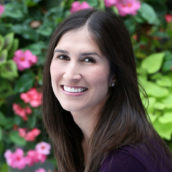 Giannina Bedford
Giannina S. Bedford is multi-faceted writer and editor. Her work covers design, travel, food and business. She's penned Simply Buckhead's home feature since inception and held a variety of editorial roles at the magazine. Her freelance work has appeared in Condé Nast Traveler, USA Today, Virtuoso Life, Hemispheres and TravelandLeisure.com. She also contributes regularly Atlanta Business Chronicle. Fluent in Spanish, Giannina was born in Miami and grew up in Brazil, Chile, Hawaii and Australia. She currently lives in Dunwoody with her two kids and husband.