AT HOME WITH CELEBRITY INTERIOR DESIGNER VERN YIP.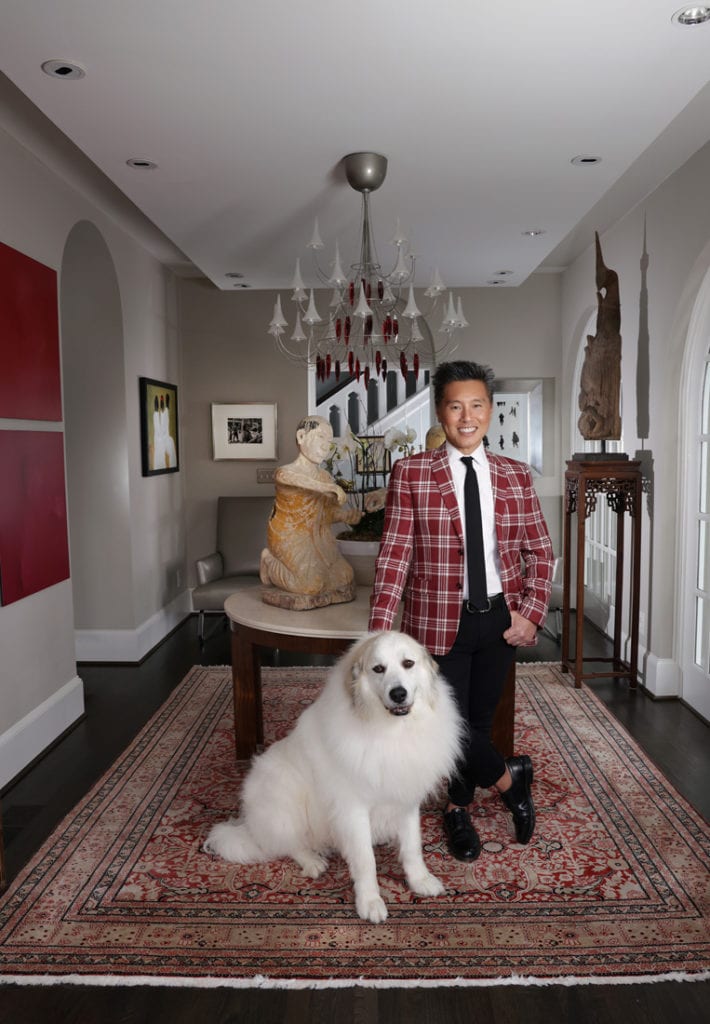 Vern Yip seems equally at home in a variety of places: in front of a global television audience with previous stints as a celebrity interior designer for TLC's Trading Spaces and as a judge on HGTV's Design Star; behind a drawing board creating a host of decor items such as bath towels, pillows and fabric; and at the computer writing design books. Perhaps his favorite place to be, though, is at the eclectic, elegant dream home in Buckhead he shares with his husband, Craig Koch, their two children and five rescue dogs.
Built in 1925 and set on a tree-lined residential street, the house was admired by both men separately long before they met each other. "Shortly after we got married, it became available; it was just fortuitous," Yip explains. "For me, it's perfect in every way." He loves the character that comes with an old home, with its history, wavy glass and architectural details. They renovated and updated the property to suit their needs, with an addition that fit nicely on the double-sized lot. Yip, a trained architect, drew the plans and oversaw every detail of the project himself. "We were faithful to the proportions, scale and architectural influence of the original structure," he says. "It's old and new, and it's 100% us."
Yip's journey to becoming one of the most recognizable faces in the interior design world wasn't a linear path. Born in Hong Kong, he moved to Virginia as a toddler. "I was like most Chinese Americans who grew up with parents telling them, 'You've got two choices: You can be a doctor, or you can be a doctor,'" he laughs. Aiming to please his family, he joined the pre-med track at the University of Virginia, studying economics and chemistry. Two weeks before leaving for medical school, he confessed to his mother that, instead of becoming a physician, he harbored a secret dream to be an architect and designer. She wholeheartedly gave him her blessing, and Yip went to Georgia Tech for his MBA and master's in architecture, scoring a post-graduation job at Atlanta's Thompson Ventulett Stainback & Associates. "I ended up staying because I fell in love with the city," he says.
In 2000, he won the prestigious Southeast Designer of the Year from ADAC, had a string of high-profile media coverage and equally high-end clients when producers from TLC asked him to audition for a new television concept. "They explained the premise to me. I told them that I felt I was probably the wrong person for it," Yip recalls. The prospect of being given a scant $1,000 and two days to transform a room didn't sound like a great time. He went reluctantly for a screen test, convinced he wasn't interested.
After continued encouragement from producers, he took the job and quickly became a fan favorite for his clear vision, straightforward approach and dynamic personality. He realized that, while wealthy clients could afford to hire top-tier design help, such services were out of reach for most Americans. "I see a lot of universality in the rules of design. They're applicable to people with tiny budgets and with large budgets," Yip says. "Most of all, I loved that I could really improve somebody's life by improving their space. That was extraordinarily meaningful."
---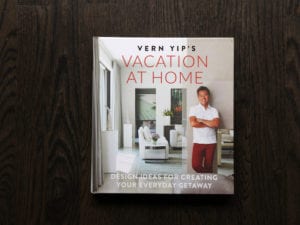 VERN YIP'S VACATION AT HOME: DESIGN IDEAS FOR CREATING YOUR EVERYDAY GETAWAY
Released in 2019, the prolific designer's latest book offers insight you can use. Yip draws from tried-and-true design principles used by luxury resorts and hotels to give readers clear steps to create a home that doubles as an oasis, leaving residents relaxed and rejuvenated. Available wherever books are sold.
---
LOCAL SHOPPING TIPS
ART: Jackson Fine Art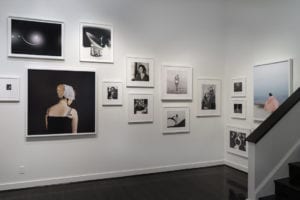 "We are so lucky to have one of the world's best fine art photography galleries right here in our own city. It's phenomenal to have that resource. Anna Walker Skillman, who owns the gallery, couldn't be warmer and kinder. She'll help you build a foundation of understanding. There's really great fine art photography at all price points, which makes it accessible."
FRAMING: Myott Studio + Artifacts
"Once you get fine art, you have to present it well. It makes a huge difference, and Myott is an artist himself. He makes these incredibly beautiful frames with so much love and care."
FABRIC: Lewis & Sheron Textiles
"They are a great resource for the end consumer for fabrics. They're an institution [serving Atlanta since 1944]. I love how customer service-oriented they are and what a great selection of things they have."
DINING ACCESSORIES: Star Provisions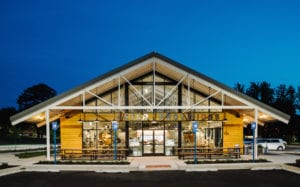 "I'm always impressed by the selection of kitchen and dining-related things they have. They offer a unique selection of curated items that nobody else carries."
FURNITURE: Ballard Designs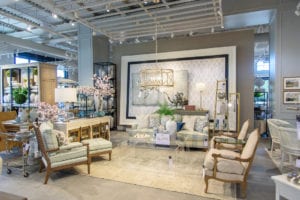 "I love to pop into the new store [at The Works at Chattahoochee]. It's so beautiful, and they do a great job of merchandising. I love that they have things in a broad price range so that it's attainable for a lot of folks, and you can get all your categories [of decor] there."
PHOTOS: Sara Hanna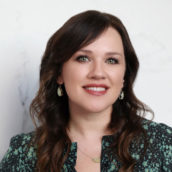 Jennifer Bradley Franklin
Senior Contributing Editor and Beauty Columnist at Simply Buckhead. Travel, Food and Design Writer and Author.