Putting a face on domestic and sexual abuse.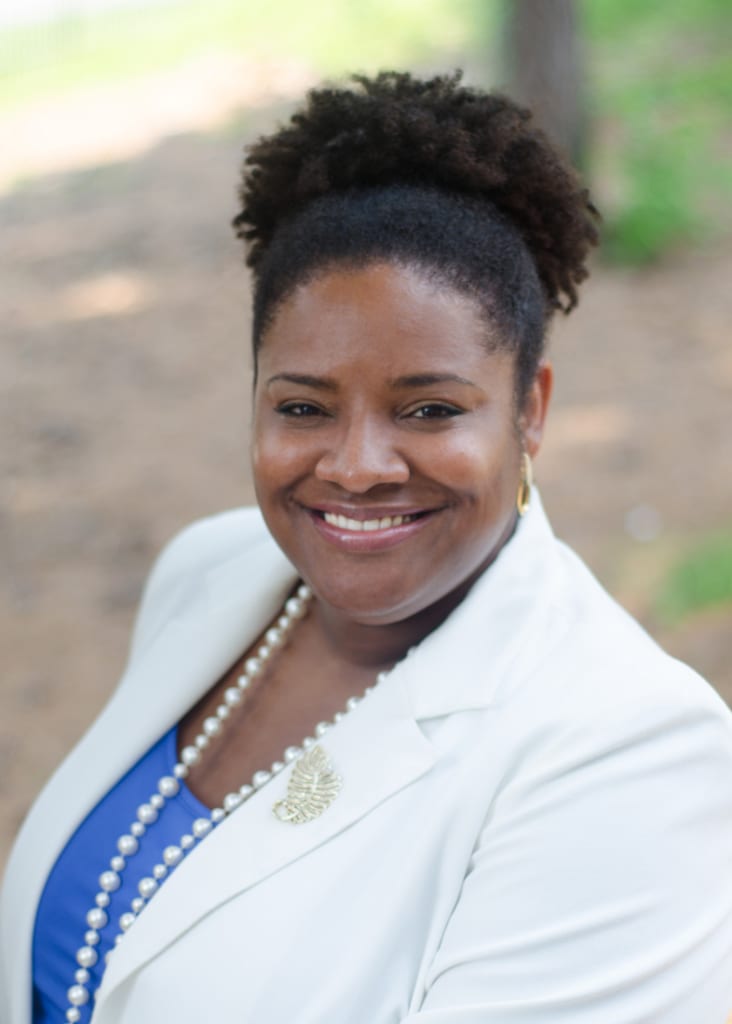 Sandy Springs resident Donja Gordon-Eubanks, who was recently named to Georgia Trend's 2017 40 Under 40 list, has been passionate about combating sexual assault and violence against women, particularly women of color, since she was a teenager. While at the University of Alabama, she educated students on sexual assault prevention and worked with officials to ensure that the university complied with relevant state laws. Before moving to Atlanta, she worked on the front lines at The Center for Family Justice in her hometown of Bridgeport, Connecticut, answering the phones and accompanying survivors to the hospital.
"In Atlanta, my work has been more philanthropic," says Gordon-Eubanks. "I'm also involved in the February 14 V-Day events, a global movement to end violence against women and girls launched by Tony Award winning playwright, performer and activist, Eve Ensler."
But the endeavor that has her most excited is compiling her book, I Am Not Alone, which, when completed, will feature stories of survivors accompanied by photographs taken by Gordon- Eubanks, who freelances as a photographer in addition to her full time job as an operations director at Allconnect in Sandy Springs.
For more information, visit vday.org.
BY: Mickey Goodman
Photo: Kedon Beckford
Mickey Goodman
Award-winning Ghostwriter, Journalist, Content Creator.