Buckhead sleepwear company connects women worldwide.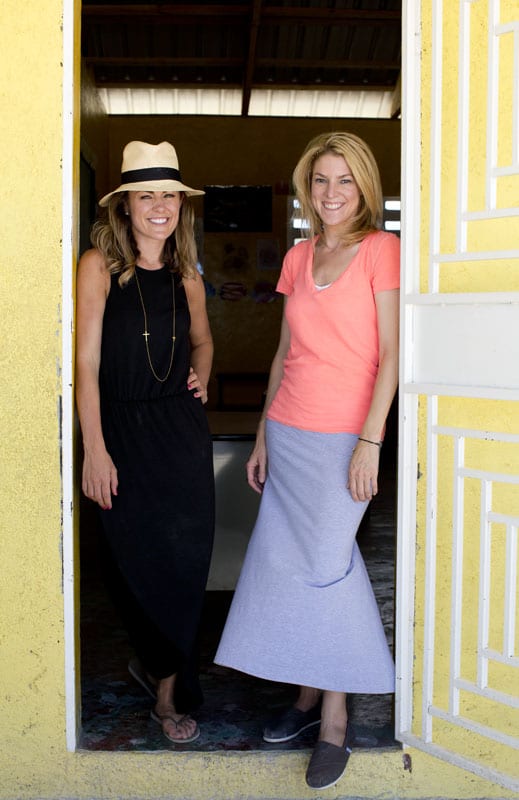 In just one year, Buckhead entrepreneurs Elizabeth Mathes and Amy Crouse have changed the lives of 11 women by creating a sleepwear company that donates 51 percent of its profits to empowering women in Haiti through education and skill training.
The women were introduced by a mutual friend and became buddies while attending college (Mathes at UGA and Crouse at UNC – Chapel Hill). After achieving their own personal career goals—Mathes as a global buyer for Home Depot; Crouse in public relations with top fashion brands, such as Christian Dior, H&M and Saks Fifth Avenue— the duo felt it was time to give back.
Mathes and Crouse started looking for ways to bring hope and opportunity to others through a new business venture. "So much of our individual success has really come from the fact that we were given great opportunities growing up and have had supportive communities throughout our lives," Crouse says. Primed with their own key tenets for success—education, love and opportunity—Project Love was formed. "We knew we wanted to start by creating a beautiful product that makes the consumer feel great about herself, while also helping to create a better future for someone in another community," Mathes says.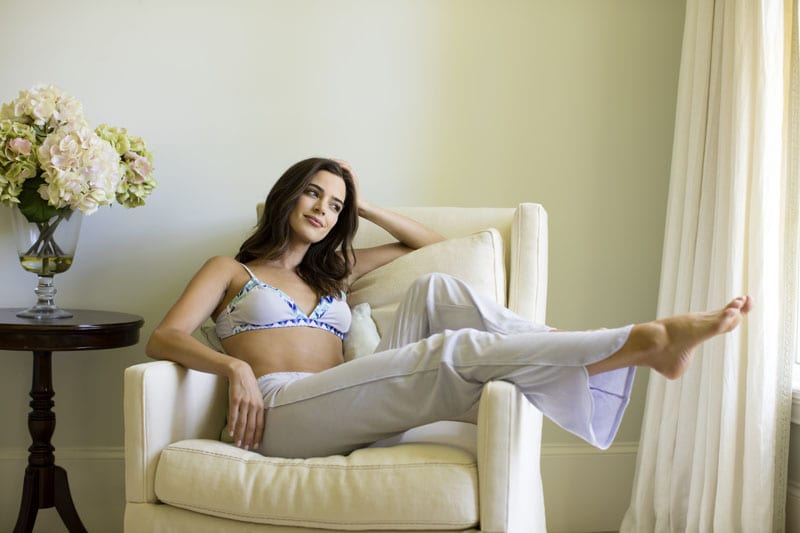 They chose to focus the company on sleepwear because it's a product that all women share. "We saw a gap in this category," Crouse recalls. "Right now, for the most part, there is super sexy lingerie, and then there is more basic sleepwear." Mathes adds, "You spend 7 to 8, possibly 9 hours (if you're lucky!) in whatever you sleep in, so you want to have the right mindset about yourself when you get into bed."
They partnered with Dallas fashion designer Michael Faircloth who is best known for the gowns he created for Laura Bush while she was in the White House. While Faircloth finalized the sleepwear designs, the women traveled to Haiti to look for possible recipients of sales proceeds and immediately fell in love with a group of 11 women from the Haiti Deaf Academy who had very little education.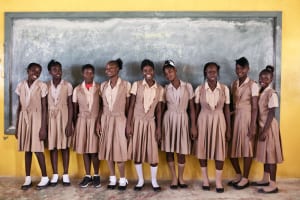 "When we first met the girls back in 2014, we asked them what they wanted to do in the future and what they were dreaming about. Not one of them could answer the question, as they were so focused on getting their immediate needs met," Crouse recalls. She adds, "[In 2015,] with the assistance and education from Project Love, we asked the same question and the girls had all sorts of answers, from wanting to be a seamstress to a teacher to a writer to a photographer."
The Project Love premier collection—available at Buckhead's w.port and online— launched in 2015 and consists of nightgowns, a romper, tops, shorts and pants. Each design is named after a young woman in Haiti. The donated revenue provides the women with education, speech therapy and skills training and teaches them sign language so they can improve their lives. With every Project Love purchase, the customer receives a hangtag that tells the story of one of the girls. The hope is that the consumer will engage with her by writing letters, sending photos and tracking her progress online at joinprojectlove.com.
The two entrepreneurs both believe they've grown the most by experiencing other cultures and meeting women from different communities, whether in the U.S. or abroad in places such as Haiti or Uganda. "We feel strongly that to grow, you've got to get outside of your world and engage with a larger story, and our hope is that through Project Love, people will do just that," Crouse says.
DETAILS:
w. port
3232 Roswell Road N.W.
Atlanta 30305
404.565.1644
shopwport.com
Project Love Sleepwear
800.209.3199
joinprojectlove.com
STORY: Jessica Dauler