Three local pros weigh-in on capturing the finest family photo.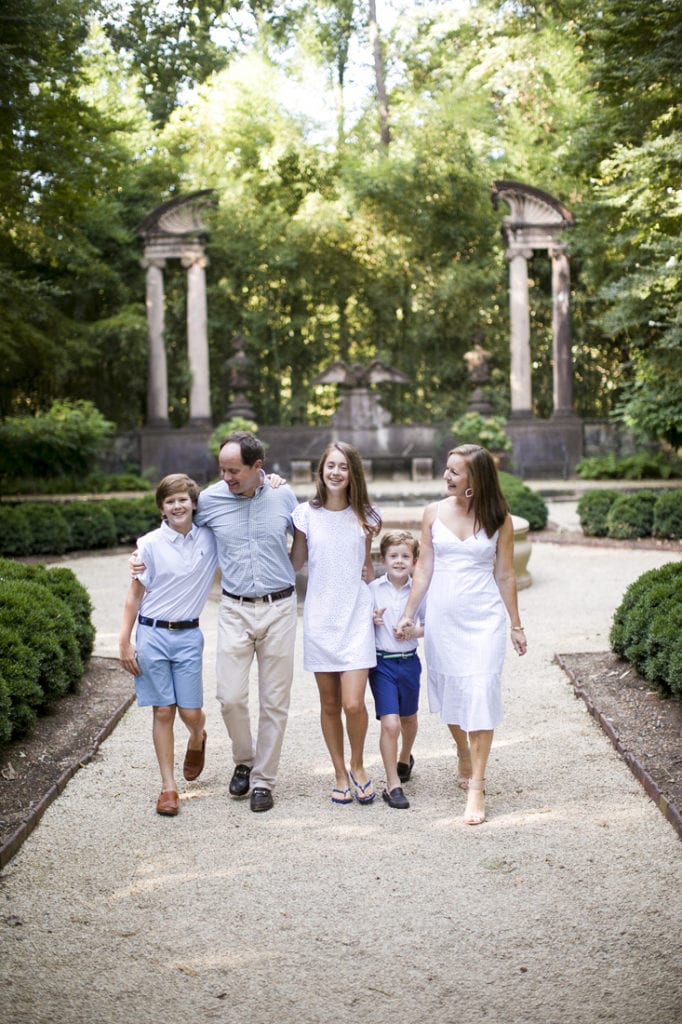 A family photograph is something to cherish for years to come, but getting it done right can be challenging. We asked three local family photographers for their top dos and don'ts to create a portrait that displays your brood's best.
---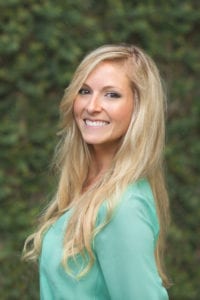 Brookhaven based Ashley Berrie has been photographing babies, children and families in Atlanta for more than 10 years. Here are her tips for phenomenal photos.
DO: Make sure everyone in your family is on board with the shoot. Build up your photography session as a time for fun.
~ Plan your outfits ahead of time. Lay out the looks, top to bottom, days in advance.
~ Plan something fun for after the session, like a meal or ice cream. Remind the kids of the treat during the session, and they will often show their excitement for the camera.
DON'T: Don't forget about the location when planning outfits. High heels in a field isn't advised but would be perfect for walking on the sidewalk in a city setting.
~ Don't plan your session during your spouse's favorite team's game or during your child's naptime. It will show if they aren't happy to be there.
~ Don't use oversized bows, head pieces or accessories that will overpower the image.
ON LOCATION: "I love shooting at The Duck Pond in Peachtree Heights East, Little Nancy Creek Park and Tanyard Creek Park. I also love using a family's outdoor area at their own home. This can be more meaningful and often more convenient for families."
---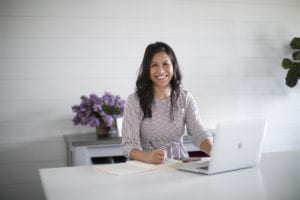 Alice Park has been taking pictures of families professionally for more than 15 years. Her Buckhead studio is located at the Shops of Miami Circle. Here, her bit of photo wisdom.
DO: Choose outfits that reflect each family member's personality.
~ Allow your family to connect with your photographer. The most authentic expressions and photographs stem from that connection.
~ Relax, have fun and trust the photographer to capture timeless photographs.
DON'T: Don't stress about a session that did not go entirely as planned. The best is usually captured in between the chaos.
~ Don't allow your digital images to sit on your hard drive or mobile device. Print, frame and create tangible family keepsakes that your family can enjoy for years to come.
ON LOCATION: "My favorite locations are my clients' homes. There is something special and meaningful about capturing them on their favorite front porch swing or under the tree where they host tea parties or in the spaces that bring them joy. Other favorite spots are the Swan House, the High Museum or Ansley Park."
---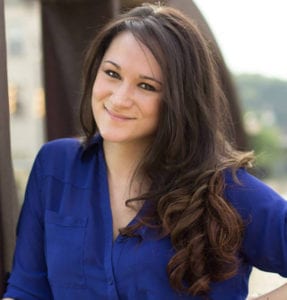 Jina Watson is based on the Upper Westside and has been dabbling in family photography since 2012. She officially launched her business, Jina Lee Photography, in 2014. Here are her words of advice.
DO: Have fun! Don't worry about where to place your hands or awkward smiles you think you may have. The photographer's job is to help guide you. n Bring snacks and/or favorite toys for little ones. The youngest members of the family can be a little shy or can get tired of picture taking quickly.
~ Let the photographer work on getting smiles and laughter from the kids. Sometimes parents focus so much on getting their children to cooperate that when we finally do get a smile from them, the parents' faces aren't always chipper.
DON'T: Don't forget to take things out of your pockets (dads!) and hair ties off your wrists (I'm looking at you, ladies!).
~ Don't be late. Many photographers book clients back-to-back, especially during peak seasons. When one client is late, it can cause a ripple effect on the rest of the day's clients.
ON LOCATION: "One Buckhead gem is Lenox Park. It's a bit hidden as it's masked by office buildings and apartments, but once you get inside, it's very reminiscent of Central Park [in New York City]. You have a few bridges, a lake and even some nice boulders."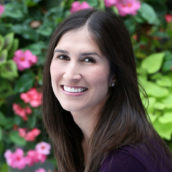 Giannina Bedford
Giannina S. Bedford is multi-faceted writer and editor. Her work covers design, travel, food and business. She's penned Simply Buckhead's home feature since inception and held a variety of editorial roles at the magazine. Her freelance work has appeared in Condé Nast Traveler, USA Today, Virtuoso Life, Hemispheres and TravelandLeisure.com. She also contributes regularly Atlanta Business Chronicle. Fluent in Spanish, Giannina was born in Miami and grew up in Brazil, Chile, Hawaii and Australia. She currently lives in Dunwoody with her two kids and husband.