Atlanta-based hanni delivers an innovative new skincare and shave line.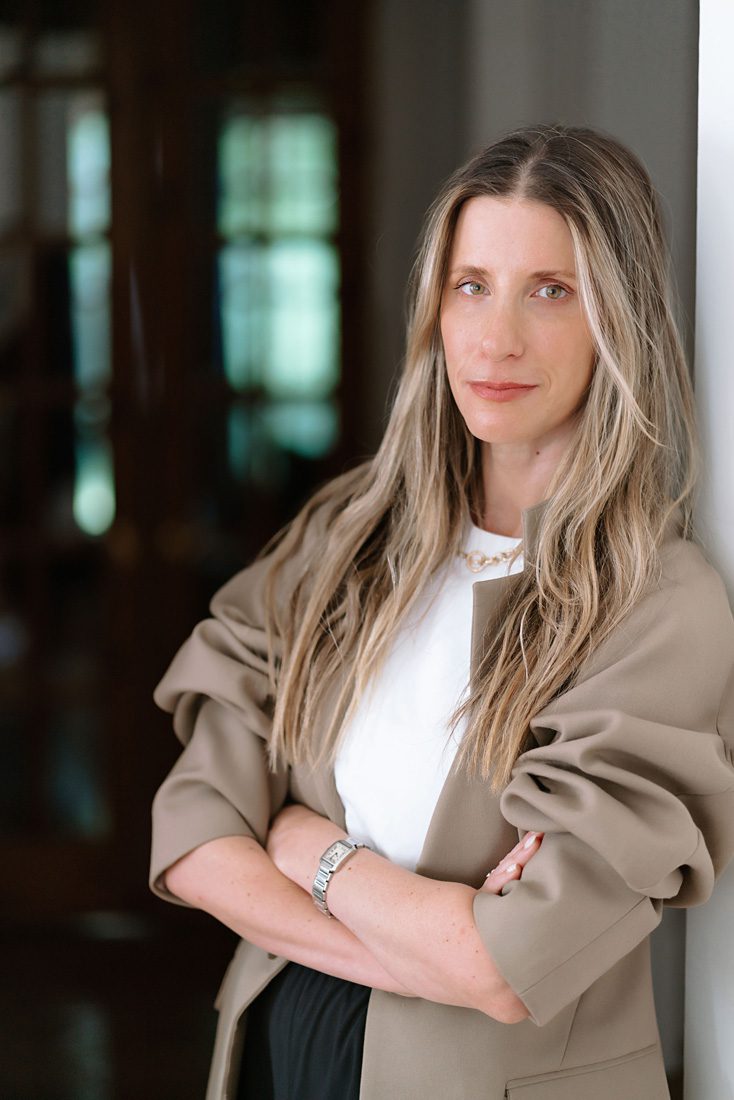 Leslie Tessler, a former New Yorker who had burnt out on the city's grinding lifestyle after stints at huge beauty corporations, began working for Latin American beauty brands in Argentina. As part of her work, she traveled to Asia for research. While there, she discovered that Asian women used single-blade razors to shave their facial hair. Fascinated by how the treatment made her skin feel, she founded hanni in 2021 as a way to achieve that smoothness. With the tagline "body care for lazy people," the brand consists of a weighted razor ($42), dry shaving gel (from $16), in-shower salve treatment ($34) and after-shower mist ($34). Here, the Sandy Springs resident opens up.
Why did you decide to start a body care line?
I had always had the idea of solving my own problems. I have very sensitive skin, including getting that feeling of a super smooth shave without irritation. I put the idea for a brand on the back burner when I started to have kids. In 2021, I launched hanni.
One of your key products is a weighted razor.
The hair removal was never what I was most excited about: It was more about how my skin felt. With our razor, you glide it on your skin; you don't push. You will feel like it can't be working, but it is. If you have very reactive or sensitive skin, this will be your best friend. People love that our razors are sustainable, made from metal and not plastic.
How did you come up with the idea for Shave Pillow shaving gel?
I was always dry shaving and having irritation. I'm also a lazy person. I knew I wanted [the shave gel] to be in stick form, to be portable, to give a close shave and to be hydrating. You apply, shave and rub in; no water needed. Ninety- nine percent of people told me it was impossible. But we did it.
What brought you to Atlanta?
I went to Emory, and my sister and grandmother live here. We came from Buenos Aires during the pandemic thinking we would stay for a month. Now it's home, and hanni is an Atlanta-based company.
How have you found the female entrepreneur community here?
It just clicked for me that there's no reason to go to New York for some of the things I want or need. Everyone has been so supportive. They get excited and are willing to help, rather than being jaded. I'm doing cool things like with [Atlanta-based accessories brand] Machete. We're doing a collaboration for Sephora.
You're Sephora's exclusive shave partner.
Yes! It's been cool to see the natural shift in a more holistic approach to skin at Sephora. The razor is a really important piece, but it's not the only piece. I'm trying to solve specific problems to make people's lives easier, to save them time and to do it in a way that they've never experienced before.
HANNI
heyhanni.com
@hannismooth
STORY: Lauren Finney Harden
PHOTO: Joann Vitelli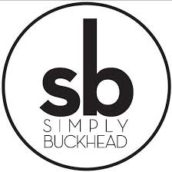 SimplyBuckhead
Simply Buckhead is an upscale lifestyle magazine focused on the best and brightest individuals, businesses and events in Buckhead, Brookhaven, Sandy Springs, Dunwoody and Chamblee. With a commitment to journalistic excellence, the magazine serves as the authority on who to know, what to do and where to go in the community, and its surroundings.