Land of Legends: Summer fun in Blowing Rock
Feature: Marie Bartlett



Once home to the warring Cherokee and Catawba Indians, Blowing Rock, North Carolina, took its name from a tale of two star-crossed lovers. According to Indian lore, a Catawba maiden was pleading for her Cherokee brave not to return to his tribe. Caught between duty and love, he grew desperate and leaped from the edge of the gorge to the rocks below. The maiden's only recourse was to beg the Great Spirit to return her lover through the upward-blowing winds from the Johns River Gorge—and the legend of Blowing Rock was born.
The historic version of how Blowing Rock originated is no doubt the more fact-based account. A team of explorers from Pennsylvania looking to establish a Moravian settlement in the 1700s took a wrong turn in the Blue Ridge Mountains and ended up spending a harsh winter in a rugged land one bishop called "not fit for man."
Blowing Rock has come a long way since then. Today, this "High Country" resort village in the Blue Ridge Mountains, less than five hours from Atlanta, is not only fit for man, but is a place of natural beauty and charm that attracts visitors from every global direction. In fact, tourism is now its main economic engine. Among the area's many attractions are lush gardens and parks, plus a rich array of wildlife and an equestrian preserve that hosts America's oldest continuously running horse show.
For those who prefer nostalgia, Valley Boulevard's classic Green Park Inn, listed on the National Register of Historic Places, features live music and entertainment through its "Music on the Veranda" each weekend, year-round. Nearby are coffee shops and the 1861 Farmhouse Restaurant and Winery, plus a wide array of other eateries. Outdoor enthusiasts will also fi plenty of variety, from fishing to hiking. Outdoor concerts and festivals reign in summer while winter sports, horse shows and shopping help keep the town buzzing after Labor Day. When it's time for pampering, there are three luxurious spas in Blowing Rock: the Chetola Resort spa, The Spa at Crestwood and a spa at the Westglow Resort.
On Blowing Rock's Main Street, shoppers can purchase anything from an exquisite Oriental rug at Hanna's (now in its 94th year) to English, French or American antiques at Carriage Trade Antiques and the Blowing Rock Antique Center. Stop at one of the many art and craft galleries, see a live show at the Ensemble Stage, or dip for gold at Doc's Rocks Gem Mine. There are gift and craft shops galore including the Barking Rock (pet boutique), Cabin Fever (rustic décor), the Dulcimer Shop (for the stringed instruments' enthusiasts) and The Gilded Lily by Patra, specializing in French Laundry Home bedding, jewelry and stylish boutique items.
For family fun a short drive away, visit Tweetsie Railroad, North Carolina's original theme park. Hop a ride on a restored narrow gauge steam locomotive traveling a 3-mile track through a "Wild West" theme, complete with cowboys and Indians. The park, open seven days a week from Memorial Day through late August, is filled with amusement rides and live entertainment.
When it's time for a leisurely drive, coast along the Blue Ridge Parkway, the only federally funded scenic highway in the U.S. For another eye-worthy drive, head to the top of the million-year-old Grandfather Mountain.
Step onto its iconic swinging bridge or visit the nature preserve, the animal habitat and a nonprofit international biosphere.
So whether you adore a locale with a legendary love story or simply seek a weekend getaway in a quaint little town tucked within the Blue Ridge Mountains, you'll find a warm welcome in this High Country village.
If You Go
About 294 miles from the Atlanta area, Blowing Rock can be reached via I-85N to U.S. 321N.  For more information, including best driving directions and a full list of summer events, contact the Blowing Rock Chamber of Commerce at 828.295.7851 or visit www.BlowingRock.com
For details on Tweetsie Railroad go to www.tweetsie.com or call 800.526.5740.
For information on Grandfather Mountain visit www.grandfather.com or call 800.468.7325.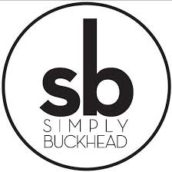 SimplyBuckhead
Simply Buckhead is an upscale lifestyle magazine focused on the best and brightest individuals, businesses and events in Buckhead, Brookhaven, Sandy Springs, Dunwoody and Chamblee. With a commitment to journalistic excellence, the magazine serves as the authority on who to know, what to do and where to go in the community, and its surroundings.