In The Pink: The Calhoun Estate
Buckhead is brimming with awe-inspiring residences designed during its most opulent era— mysterious mansions that continue to inspire local architects' modern-day masterpieces.
Story: Kate Abney | Photos: Sara Hanna
When we saunter down a stately Buckhead street, why do we ooh and ahh? The answer is synonymous with the setting itself: pure grandeur, dashed with grace. Developed as an upscale suburb of Atlanta in the early 1900s, Buckhead was once a hotbed of country estates where the well- heeled retreated to, well, cool their heels.
The greatest architectural talents of the century—Neel Reid, Philip Trammell Shutze, Hal Hentz, Rudolph S. Adler, James Means, Henri Jova, Pringle & Smith, Frazier and Bodin, and more—built homes in traditional and classical styles such as Federalist, Regency, Georgian, Greek Revival, Colonial Revival, Italianate and French Norman. With the help of these acclaimed architects, Atlanta's elite embraced intricate details, lavish entertaining, sumptuous interiors and sprawling grounds to match.
While magnificent mansions have no doubt sprung up in the decades since, Buckhead's most famed and fabled residences are those built during the "golden age of Atlanta society," a glorious era that lasted until the stock market crash of 1929.
As the genteel way of life has gradually fallen out of fashion—in favor of minimalism or site-inappropriate McMansions—a few residential relics remain intact, underscoring the prestige Buckhead dwellers love to celebrate. Though their parcels of land have been divided, sold, and subdivided further in time, any joyride down Habersham or Tuxedo Road is still a sight to behold— historic homes peering proudly from the summits of their lush green lawns. The impact is more visceral than visual; you know innately that you are admiring something special. And that's precisely why Buckhead's most dedicated developers, restorationists and preservationists work so tirelessly to safeguard this most precious architecture. The house profiles that follow—compiled by sifting through oral histories, speculation and folklore—are but a small snapshot of our community's noblest residences, but they do prove that the allure of living well is more than just a passing fancy.
IN THE PINK: The Calhoun Estate | 3418 Pinestream Road

Interior designer Melanie Turner and her husband, award-winning custom home builder Stan Benecki, represent only the third family to own one of Buckhead's most iconic residences. Located today at 3418 Pinestream Road, the spectacular Italianate residence long called the Calhoun Estate is perhaps best known today as the "Pink Castle," thanks to a nicknaming in Anne Rivers Siddons' 1989 book Peachtree Road.
The 12,000-square-foot house was built in 1923—when Buckhead was still a country landscape designated for summer escapes— by Andrew Calhoun and Mary Guy Trigg, a couple whose legacy is a source of some debate. A few remember Calhoun as a distinguished attorney; others, as a real estate investor and gentleman farmer. Trigg is occasionally recalled as an heiress to a grocery fortune, although others say this is unlikely to be the case. Trigg's Welsh ancestry, however, is more certain, and explains the unusual name she gave to her estate: Tryggveson.  When it was completed, the Calhoun Estate's sprawling grounds occupied 100 acres from West Paces Ferry to Highway 41, explains Turner, and boasted a three-story, seven-bedroom mansion with terrazzo floors, perfect proportions, lush orchards, formal gardens and a clay tennis court.
Though unequivocally designed by the legendary firm of Hentz, Reid & Adler, the Calhoun Estate's principal designer is another subject of heavy dispute. As Atlanta architect William H. Harrison explains, Neel Reid generated the first set of drawings for the Calhoun family, but that commission was never executed. "In 1922, when the Calhoun project was revived, the house that was ultimately built reflecting the revised drawings of Philip Trammell Shutze," he says of the budding architect who helmed the firm following Reid's untimely death four years later. Harrison notes that Reid's reputation for traditionalism contrasted noticeably with the more eccentric Shutze, who had just returned from escapades in New York and Italy, bringing lofty inspirations to a palatial residence replete with Italian Baroque influences. Shutze homes erected in succeeding years—such as the Rhodes House in 1926 and the Swan House in 1928—continued along this creative thread. Reid is nevertheless remembered as being intimately involved with the Calhoun Estate, and is said to have traveled abroad frequently to procure authentic furnishings and art objects prior to his death in 1926. The home's other illustrious accents included three plaster-framed murals by Allyn Cox—the same famous artist who worked on friezes in the Rotunda of our nation's Capitol—one of which remains in the entryway to this day.
In 1952, Roby Robinson, the husband of Mary Trigg's daughter Louise, purchased the residence from his mother-in-law, and the Robinson family called it home for six years. The couple, who founded the Atlanta Art Association, tragically perished four years later in the infamous Orly crash of 1962.  After prominent businessman and civic leader Edward Allison Thornwell Jr. acquired the house in 1958, he and his wife, Gloria, raised their two children and dwelled there for 50 years. Their son, Edward Allison Thornwell III, went on to become executive vice president of the Atlanta Braves. Gloria, who was considered the consummate hostess, is said to have divided her time between Ponte Vedra Beach, Florida, and Buckhead, opening the house for approximately six weeks each year to company, coming-out parties and weddings. In 2009, the home also was the site of her wake. This is the reason that Turner, a hostess of weekly dinner parties, purchased Gloria's original silver candelabras, carrying her spirit of entertaining into a new era. One day she hopes her daughter Cydney will also marry in the grand and cavernous ballroom.
"Stan and I tried to get so many of our clients to buy this house, because we were so in love with it," explains Turner, who describes it as "The Downton Abbey of Atlanta." "A year ago in March, I created a vision board with photos of the house, rolled it up, and forgot about it. In July 2013, Stan and I were on a trip to New Orleans. When he told me the price of the house had dropped, so did my stomach. We put a bid on it and they took it."
Though the design-centric couple was planning to build another new home, the pair enthusiastically embarked on one of Buckhead's most epic restorations instead, bringing the Calhoun Estate back to its former grandeur. Among the improvements were replacement of the 90-year-old Italian tile roof, installation of heating and cooling systems where none previously existed and restoration of the intricate original plasterwork. Turner is also planning to transport her dining room from the 2014 Decorators' Show House & Gardens—held at a similarly proportioned Shutze residence, the Rhodes House—straight into her new abode. Having participated in Atlanta Symphony Associates Decorators' Show Houses & Gardens for the past five years, this was the first time Turner was able to make such a move. She also decided to keep the Calhoun Estate's original kitchen, "freshening it, but not tearing it out like most people do," she notes, as we all sigh in relief.
Already, the home has served as a site of photo shoots for Bloomingdale's and Currey & Company. And in the future, Turner plans to lease it out as a film set and meeting site for corporations. All proceeds will go toward future efforts to keep the house's heritage intact.
"It is important to me to open up this house to the arts and to the world," says the typi-cally itinerant designer, who plans to call the Calhoun Estate her forever home.
"To me, it's all on emotion, and everything should be on emotion when it comes to where you live and what you surround yourself with," she explains. "Sometimes I am still moved to tears when I walk through the house. I feel so lucky to be able to preserve it. I don't look at this as my house; I look at myself as a caretaker for the next generation. It feels like I'm saving something."
_____________________________________
Upcoming intriguing Buckhead mansions include:


Read More…





Read More….







Read More…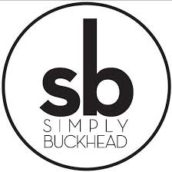 SimplyBuckhead
Simply Buckhead is an upscale lifestyle magazine focused on the best and brightest individuals, businesses and events in Buckhead, Brookhaven, Sandy Springs, Dunwoody and Chamblee. With a commitment to journalistic excellence, the magazine serves as the authority on who to know, what to do and where to go in the community, and its surroundings.