Travelers are eager to get away, but they need to pack patience!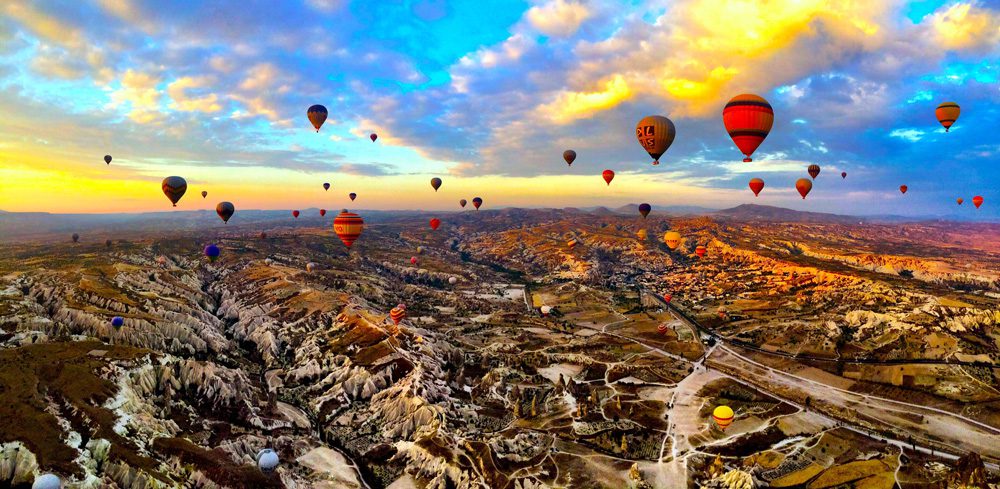 Prices are rising, and airlines, airports, hotels, cruise lines and the rest of the industry are struggling to maintain staffing and services. Still, according to two Sandy Springs-based travel agents, each with more than a decade of experience, vacation travel is soaring.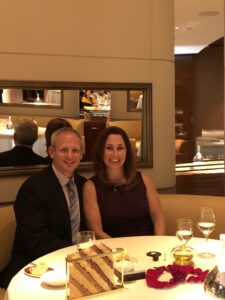 "When people are going to start tightening their purse strings, the first thing that goes out of their budget is leisure travel," says Peter Rubin, co-owner of About Going Places, part of the Virtuoso network of travel agencies. But despite inflation, "we're not seeing a slowdown at all."
Instead, his clients are spending more by staying longer in higher- level accommodations.
Michelle Crews, co-owner of Elevations Travel, part of the Signature Travel Network, says 2022 surpassed the last pre-pandemic year, 2019, which was stellar. Clients booked trips for all of 2023 as they arranged 2022 travel, just to be sure they could get what they wanted.
"People are saying, 'Hey, I'm going, and I don't care what it takes,'" Crews says. It's a phenomenon known as revenge travel as people release years of frustration at being cooped up.
January is a good time to book summer travel, she says, although for some limited-availability vacations such as river cruises, she advises booking at least eight months in advance.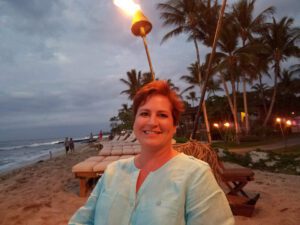 Reserve flights as early as possible despite high fares, Crews says, and if the airline has a sale later, exchange the ticket and take a credit for the difference.
Crews and Rubin say their expertise is worth paying for. They charge varying upfront fees, then receive commissions from the providers.
"Do you want to take the time to figure out which resort in the Riviera, of the thousand properties that are there, is the right one for you, for you and your family, for you as a couple?" Rubin says. "That is the tip of the iceberg."
Crews says the only time she wouldn't recommend a travel agent is when you're cashing in reward points and must use accounts and passwords.
Travel agents aren't licensed, so if friends can't recommend someone, be sure to test a prospective adviser's knowledge in your initial conversation, Rubin says. Try asking for a sample 10-day itinerary for your destination, then see what the agency would add for 12 and 14.
Good agents keep up with staffing and service issues for airlines, hotels and other travel vendors. Some problems, such as long lines at airport security and overcrowded flights, are common, and Rubin advises his clients to pack plenty of patience and arrive at the airport at least three hours early.
"Our clients aren't going into places with blinders on, thinking that things are the way they were," Rubin says. "They know that there are service issues."
But some problems go too far. One of his clients was offered a discount at check-in for forgoing daily room cleaning at a resort charging $3,000 a night. Rubin isn't sending anyone else there.
Because things happen, "travel insurance is super-important," Crews says. Forbes Advisor says the average fee for insurance is 5% to 6% of trip costs. "
The people who don't buy travel insurance have not gotten burned yet. It's really plain and simple," Rubin says.
Companies' rules and coverages vary. Crews says the allowed time to submit information about pre-existing conditions might be two weeks for one policy but a month for another, and the clock starts when you first spend money on a trip, such as buying airline tickets, and not when you book the canceled element, such as a cruise or tour.
"It stinks to not be able to travel," Rubin says. "It stinks worse to lose your money."
ABOUT GOING PLACES
404.256.1131
aboutgoingplaces.com
@about_going_places
ELEVATIONS TRAVEL
470.355.4279
elevationstvl.com
@elevationstvl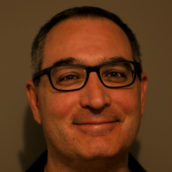 Michael Jacobs
Jack-of-all-trades writer covering almost anything but beauty and fashion at Simply Buckhead; fond of flamingos and sloths.