Tackling rugby for a growing, inclusive youth huddle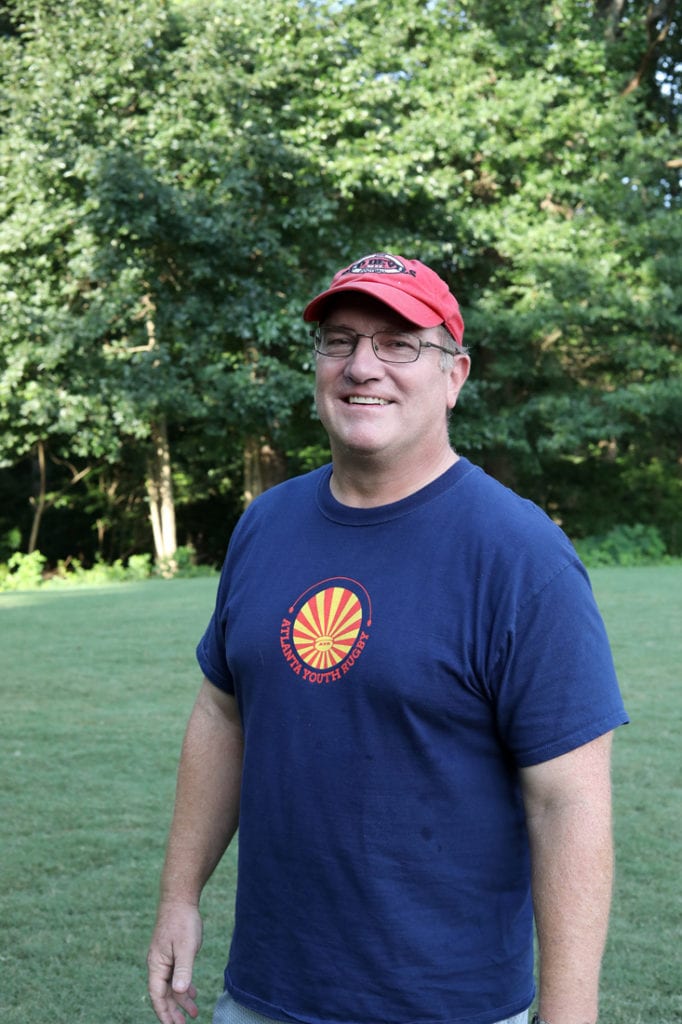 Rob Douglass acknowledges he didn't understand the rules of rugby when he played for a year as a 28-year-old grad student at Vanderbilt. Even though his team was bad and his golf game suffered because he was perpetually sore, he had fun.
Now 51, he still doesn't fully understand the rules, but he's helping a new generation discover rugby's fun as the executive director of Atlanta Youth Rugby Buckhead, which launched in 2018 as a franchise of Inman Park-based nonprofit Atlanta Youth Rugby.
"I may not know everything about rugby, but I know kids, and I know how to make it fun for them," says Douglass, a longtime Northside Youth Organization football coach whose first job out of the University of North Carolina was teaching children to ski in Jackson Hole, Wyoming.
Daughter Ava, a senior at the Atlanta International School, has left sports behind, but 10th-grader Henry and seventh-grader Robert, both at Douglass' alma mater Westminster, play a variety of sports. When Henry didn't make the middle school basketball team four years ago, a friend suggested rugby. Douglass took his sons to an open house, and they immediately took to the game.
Rugby features the nonstop action and fast pace of soccer. But whereas football is a collision sport, Douglass says, rugby is a contact sport. "The perception of rugby is that it's broken bones and smashed teeth like every play, and it's just not the case," says Douglass, who notes that AYR Buckhead has seen just one concussion in two seasons.
Living and working as a J.P. Morgan financial adviser in Buckhead, he had to drive to Inman Park for 6:30 p.m. practices on Mondays and Wednesdays, plus Saturday games. To save time, after one season he agreed with AYR CEO and President Anton Forbes-Roberts to launch a Buckhead franchise.
In reality, he devotes much more time to running a start-up youth sports program than he spent commuting, but he's quick to point out, "It's been very, very rewarding."
Douglass, who grew up in Sandy Springs, looks for such mutually rewarding opportunities whenever he commits as a volunteer. He served nine years on the Georgia board of Youth Villages, which treats behavioral, emotional and mental health problems, and he and wife Elinor, a pediatrician, brought their children to facilities to volunteer. "Youth Villages and AYR both check a lot of boxes for me because, one, they're great causes, and they help people," Douglass says. "Two, I have something that I can give to the organizations that will help, hopefully, make the organizations better. And then, three, it's something that touches my family, and they participate in and see the community service aspect."
AYR Buckhead started with 40 kids across the 10-, 12- and 14-andunder teams. Season two over the winter of 2019-20 had 88 kids and added 8-and-under players and a JV team for high school freshmen and sophomores.
AYR Buckhead doesn't have standings or a championship. Saturday games against the Inman Park AYR teams and programs in Roswell and Alpharetta often require sharing players. The AYR teams have held weekend tournaments against a Charleston program. Winning is nice, Douglass says, but the point is simply to play.
The organization takes seriously the opportunity to spread the benefits of the sport far and wide. In fact, AYR says 80% of its players come from underserved neighborhoods. The launch of the Buckhead program has brought awareness of AYR to a new area of town, leading to donations and sponsorships that support AYR's afterschool community programs through Atlanta Public Schools, including Sutton Middle School, and other school systems. Fundraising in Buckhead also helps pay for scholarships, fields, trainers and coaches from Life University and the Major League Rugby team in Marietta, Rugby ATL.
The winter season was just ending when COVID-19 hit, and Douglass isn't sure when ruggers will return to the field, but AYR's long-term outlook is strong.
"We have a good product," he says. "We have great coaches and leaders. We have great kids. We have great mentors, and it's just a really good experience."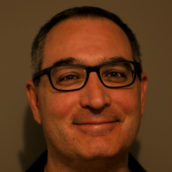 Michael Jacobs
Jack-of-all-trades writer covering almost anything but beauty and fashion at Simply Buckhead; fond of flamingos and sloths.