African Pride's Kendria Strong is pioneering new innovation in the multicultural beauty world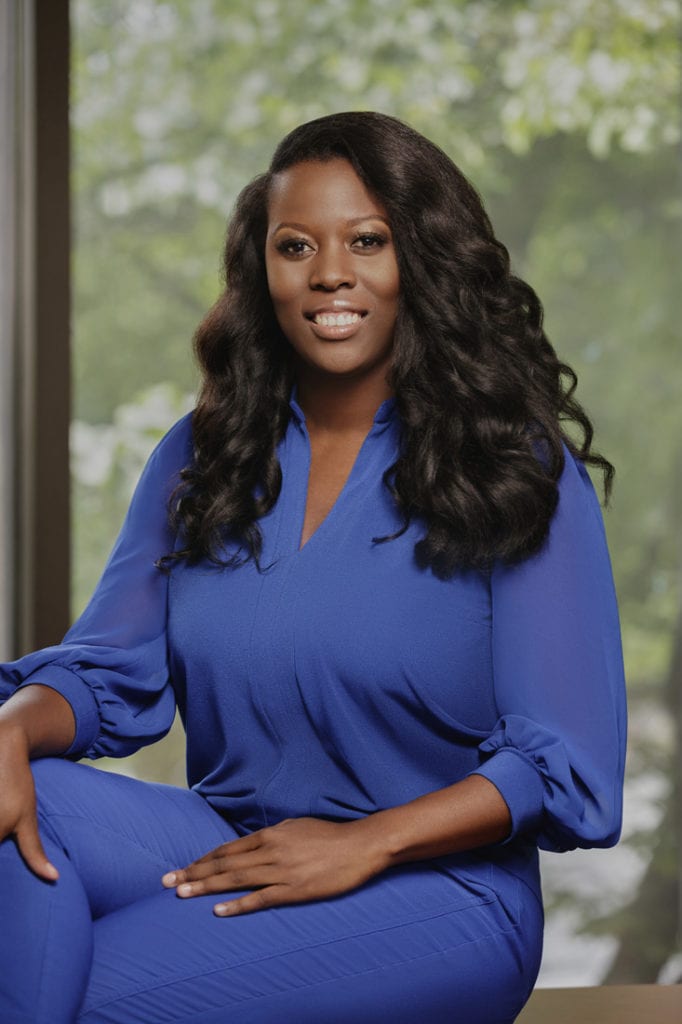 When Kendria Strong joined the team at the Dunwoody- based corporate headquarters of African Pride in 2017, her passion for beauty products had come full circle. "My earliest memory of African Pride is when [the 1993 movie] Poetic Justice came out, and Janet Jackson had the lovely box braids. My [older] cousin used the African Pride Braid Sheen Spray; she was so cool to me," says Strong, who serves as the brand's EVP of marketing and innovation. "I knew if I wanted to have great hair, I needed that product. From then, [the brand has] always been a part of my regimen."
Since joining the company, the Florida native has been making waves in the multicultural beauty industry, with African Pride products available in 54 countries. Here, we learn about what inspires her, what's next and how she's helping to shape the brand's future.
What defines the African Pride brand and makes it unique?
African Pride is special because it has 30 years of legacy. Most people grew up with the hair care products in their home [that were] used by their moms and grandmothers. Being able to continue to use a product that you've grown up with [is special]. The reason an African Pride product is so different is that we specialize in textured hair and offer products for any type of style. Whether you want to wear your hair curly or in box braids, we have products specifically for those styles. Our products contain quality ingredients like shea butter, avocado oil and Moroccan clay. They're luxurious, exotic ingredients at a sensible price. We're here to ensure that everybody has the opportunity to have great hair care.
How are you involved with new product development?
My role is in both marketing and product innovation, and I lead innovation for North America. My job is to conceptualize new product ventures and new category areas and to identify the consumers' needs. There are so many products on the market. We want to make sure that we provide consumers with products they need and ones that could be missing in their regimen.
What have you developed that you're most proud of?
The first product line I had the opportunity to conceptualize after I joined the company in 2017 was Moisture Miracle. It's now our leading new product and one of the fastest growing new product collections in the multicultural space. We were able to look at the key areas that consumers with curly or coily hair were missing; those were moisture, definition and shine for women with what we'd call Type 4 hair, or curly, coily hair. Sixty percent of African American women in the United States identify as having Type 4 hair, but there was not a line that really catered to their needs. We had an opportunity to come up with a line of 13 amazing products [many of which have won major industry awards].
How do you get inspired?
Sometimes I go to my local Walmart or Walgreens; I like to be at the shop with consumers and watch how they shop, see what products they're looking for and what is catching their eye. I also spend time on social media. People tend to leave a review, whether they love a product or they don't. It allows you to spot trends and to hear from a consumer in her own voice about what she needs or is looking for. I really like to listen to the consumer. I aspire to not only create great products, but to create ones that can also elevate your mood.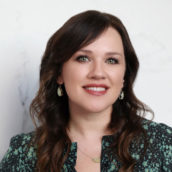 Jennifer Bradley Franklin
Senior Contributing Editor and Beauty Columnist at Simply Buckhead. Travel, Food and Design Writer and Author.