Growing Leaders teaches tools for success.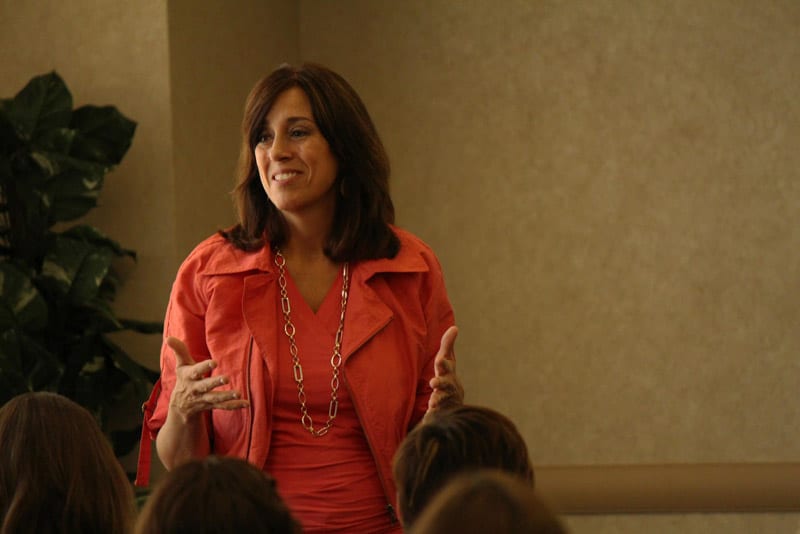 Almost half the world's population is under 21, and ready or not, they will soon lead the world. To prepare the next generation for the future, nonprofit Growing Leaders is conducting seminars and curriculum in our community's schools. In 2014, North Springs Charter High School in Sandy Springs initiated Habitudes, a curriculum developed by Growing Leaders' founder Dr. Tim Elmore. The school plans to offer it again for the 2015-2016 school year.
Kimberly Daniel, freshman student success coordinator, uses Elmore's "The Art of Self Leadership" to teach incoming freshmen the skills needed for success in high school, college and the workplace. "If we get to them at the beginning of their high school careers, we can set them on track for success," Daniel says. "The leadership, character and goal-setting we teach stays with them through life." In 2015, Holly Moore, vice president of Growing Leaders, conducted a seminar for faculty members of The Lovett School. "Holly was extremely effective in engaging us in conversation and discussing ways to help build character and leadership skills in the current generation," says Headmaster Billy Peebles.
Elmore, who received his doctorate in leadership development at Azusa Pacific University, founded the 501(c)(3) organization based in Norcross after hearing professionals lament the poor work ethic of recent graduates. His series of programs teaches high school and college students the skills needed to become leaders in their chosen fields. To date, the organization has partnered with 8,000 schools and organizations and trained more than 500,000 young leaders.
For more information, visit growingleaders.com.
BY: Mickey Goodman
Mickey Goodman
Award-winning Ghostwriter, Journalist, Content Creator.