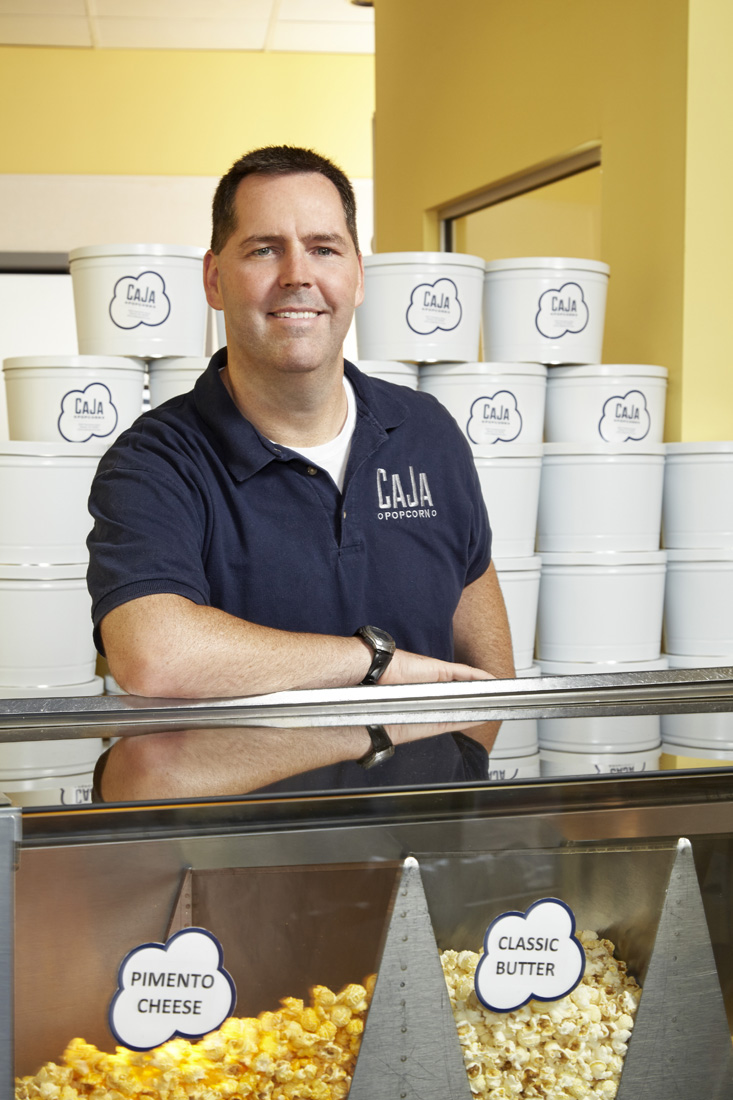 CaJa Popcorn's Kevin Peak knows what it takes to grow a business.
Kevin Peak, owner of CaJa Popcorn in the Peachtree Battle shopping center, never imagined his business card would read "Chief Popper." The Buckhead resident was a consultant specializing in corporate strategy when he decided to stop traveling, spend more time with family and try something different. He enlisted his friend, chef Todd Ginsberg (The General Muir, Yalla, Fred's Meat & Bread), to test recipes, and four years ago, CaJa Popcorn was born.
Now, in addition to its retail shop, CaJa works with local caterers and restaurants, sells wholesale to the Atlanta Botanical Garden and is available at Lucy's Market and Oakhurst Market. This month, the brand is partnering with Parish chef Stuart Tracy to create a special, limited-time flavor, Truffle and Honey. Below, Peak tells us how CaJa came to be and why he believes popcorn is the best school snack.
What does the name CaJa stand for?
It's a combination of my kids' names: Caroline, now a fourth grader, and Jack, a first grader.
How did you come up with the idea for CaJa?
I had seen other popcorn [shops] around the country and thought I could do it just as well, if not better, in a healthy way. I didn't want to become a franchisee and take someone else's idea. Atlanta didn't really have interesting popcorn places, mostly because they didn't make it fresh every day. They had 150 to 200 flavors, and their pricing matrices were difficult to understand. I thought, "Why don't we make great flavors with great ingredients and see if we can make a go of it?" We started with the core three flavors Todd created: Sea Salt Caramel, Pimento Cheese and Spicy BBQ. We use glucose syrup instead of high-fructose corn syrup, so it's way healthier.
What is your role on a day-to-day basis?
I do everything from HR to marketing to delivery. I handle most of the corporate orders. Basically, my job is to grow the business.
So if I get a craving for popcorn, I can get it delivered?
Any order over $50, we'd typically ship it in one day, but it's not unusual for me to deliver a 2-gallon tin. We ship all over the country.
Tell me about your partnership with chef Stuart Tracy.
We work with him to create our flavor of the month. This month, it's truffle and honey; a few months ago, it was Sriracha, and then East Carolina BBQ.
What makes your popcorn a good back-to-school snack?
We work with a lot of schools and partner with them from a charitable standpoint. We use great, fresh ingredients, and we never, ever use nuts. We're almost always glutenfree. Occasionally, we use some crumbs in a specialty flavor, like the red velvet. If someone has a dairy issue, we have a dairy-free option: our kettle corn. We have different-sized packaging, and popcorn is easy to eat in the car, to take with you and to pass out quickly. It's great for afternoon snacks because parents don't have to worry about it making a huge mess.
CAJA POPCORN
2333 Peachtree Road N.E.
Atlanta 30305
404.846.2156
cajapopcorn.com
STORY: Carly Cooper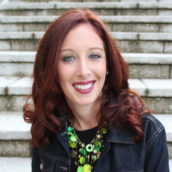 Carly Cooper
Foodie Tastemaker Columnist at Simply Buckhead. Contributing Editor at Atlanta Magazine. Restaurant Aficionado and Mother of Two.