Don Jones brings Broadway teachings to Brookhaven.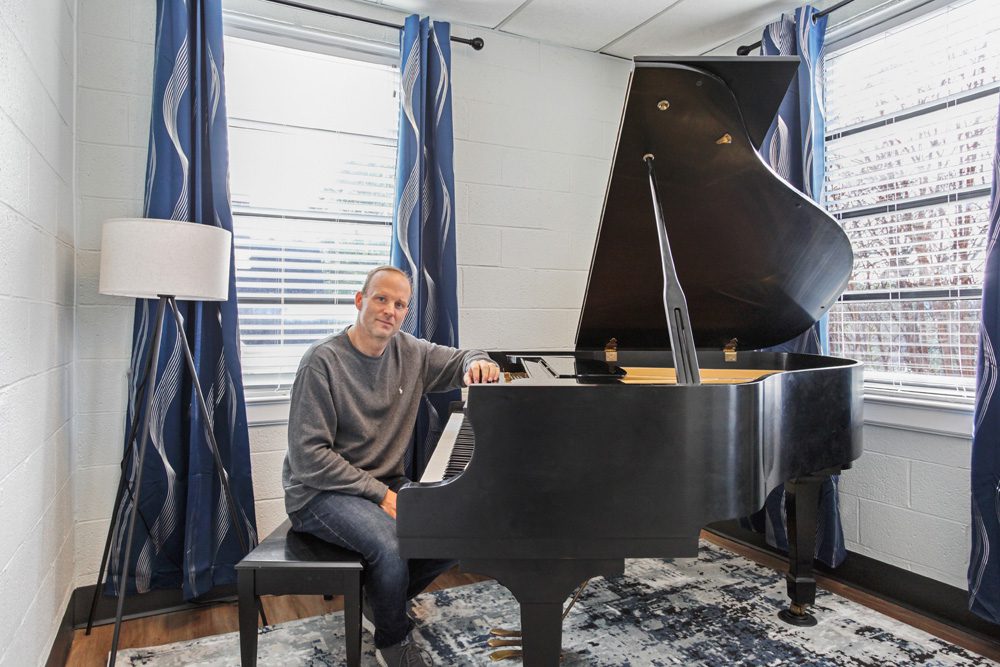 Over the course of his 15- year career as a pianist in pit orchestras and later conducting for Broadway and off-Broadway productions, Don Jones played the piano for "20,000" Broadway auditions.
"I have seen every single type of performer. I can now relay this experience to those who want to become better at their musical theater craft," says Jones, who founded performing arts studio The Studios Brookhaven in early 2022.
Jones started playing the ivories as a child and quickly realized he was a gifted musician. During college on Long Island in the early 2000s, he sought work and connections in Manhattan, where he forged a friendship with composer Stephen Schwartz, who later wrote Wicked. This relationship and his obvious talent led Jones to play for Wicked and then other productions such as Flower Drum Song, The Little Mermaid and Wonderland.
Today, Jones enjoys bringing his expertise and that of other professionals to the kids and adults who attend The Studios' music lessons, musical theater classes and children's group classes.
Here, he talks about the unique aspects of his business and plans for more artistic endeavors in Atlanta next year and beyond.
What prompted you to open The Studios Brookhaven?
I have a 3.5-year-old daughter, Allie, who is a COVID baby, and when the world started opening up, my wife and I were looking around to see what was out there for her to do. There's very little [programming] for ages 3 to 5 before they go to elementary school unless they are in a preschool. We found a cool niche in our children's programming, which is for all ages, but the bulk of our business is 3- to 5-year-olds.
What does teaching mean to you?
I love being able to simplify things and show kids that a lot of this stuff that seems difficult is just common sense. You have to get to a point as a truly professional performer to see that and break it down for kids. That's our secret sauce.
What's your hiring philosophy?
It ultimately comes down to being able to give kids a true education based on experience at the highest level. Every teacher is a performer and has a college degree. All of these people aren't just teaching something they learned in a classroom themselves: They all perform every week. This is really important.
What's next for you and The Studios?
Eighty percent of my energy is focused on our education programs because Atlanta is lacking compared to other large cities. I want to make a mark. We're also looking into creating a [nonprofit] production company to put on full-stage musicals. It's a bit premature, but the goal would be to promote new works, not the same productions we often see, and show people "here is the future of musical theater." The Studios may also be producing concerts under the stars with big-name performers at Pullman Yards starting in January.
Where do you like to spend time in Brookhaven?
My life revolves around my daughter, so we love Dresden and hanging out at any of the shops. We have two dogs that we take to the park over there. We are huge fans of Brookhaven. Kate grew up in historic Brookhaven. Allie also loves the DeKalb Peachtree airport, playing on the playground and watching the planes.
THE STUDIOS BROOKHAVEN
678.224.1810
thestudiosbrookhaven.com
@thestudiosbrookhaven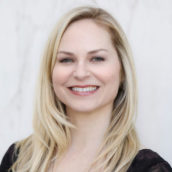 Karina Antenucci
Managing Editor and Wellness Columnist at Simply Buckhead. Blogger at Badass + Healthy.