The new Kimpton Shane Hotel offers an energizing city vibe.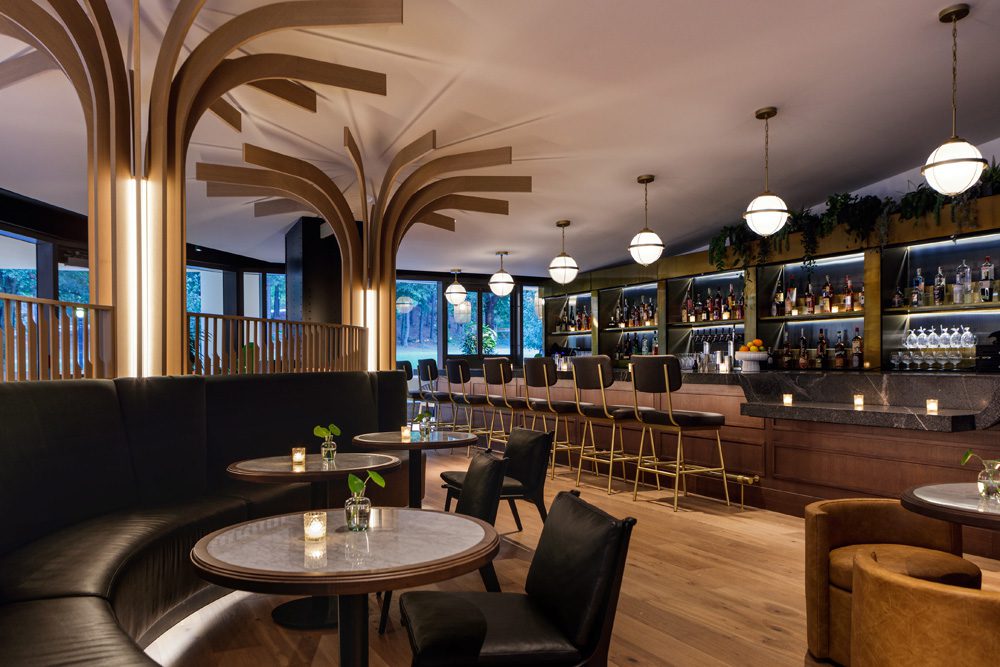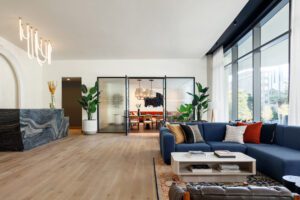 I stepped into the sixth floor guest room of the Kimpton Shane Hotel, dropped my bag and collapsed on the king bed's plush Frette linens. Work, mothering, Atlanta traffic all led me to this moment of surrender. After lying motionless for several minutes, I sat up to assess the guest room and was pleased to discover modern furnishings, a smoky-blue and neutral palette and views of West Peachtree through floor-to-ceiling windows. This would be my home for a short overnight getaway, and I would enjoy every minute.
After taking a rejuvenating shower in the stone-tiled bathroom, I took a self-led tour of the newest Kimpton to open in Atlanta (there are now three). Twelve floors and 230 rooms, the glass-enveloped hotel was imagined by Studio 11 Design in partnership with Kimpton's design team in bold, earthy colors and sculptural furnishings and lighting. It's clear that decor inspiration was taken from its close proximity to the High Museum of Art and MODA. Dotted throughout the property are attention-grabbing modern art works from textiles to paintings, curated by Atlanta- based consultant Soho Myriad.
In addition to its artsy decor, the Kimpton Shane offers a gym with multiple Pelotons, yoga mats in every room, loaner designer bikes to travel the city streets and perks for four legged guests, some of which I met in the lobby at the evening social hour. From 5 to 6 p.m., guests are invited to enjoy complimentary beer and wine with bites in the living roomlike lobby that blends neutral tones with aged metals and natural stone. Behind glass paneled sliding doors is a quieter den with a large U-shaped orange sofa and conference style table that appear to be ideal spots to catch up on emails. Instead, I parked it on the lobby's modish blue sectional, sipped my glass of red wine and nibbled on a cucumber and smoked salmon appetizer, taking in the eclectic Midtown crowd.
Before I realized it, it was dinner time. The hotel has two onsite restaurants, Hartley Kitchen & Cocktails and mezzanine-level cocktail bar Aveline, both under the direction of Executive Chef Mark Alba, formerly of 5Church, and General Manager Stephanie Bloink-Adams. My date (aka husband) arrived, and we opted for dinner at Hartley, and so did an Academy Award-winning actor Jon Voight who sat nearby reading through what looked like his latest script. After overcoming the presence of our high-profile neighbor, we focused on the food: deviled eggs with black truffle and smoked bacon; barbecue pork bao buns; cornmeal-crusted fried catfish; sweet tea-brined roasted chicken; charred broccolini with garlic and red chili flakes.
Each delicious bite was taken in between the conversations we can never finish at our noisy dinner table at home. We washed it down with cocktails and wine, and topped it off with a chocolate choux pastry (dark chocolate cream, cocoa nib hazelnut praline, milk chocolate whipped mousse and salted white chocolate ice cream).
Strolling back through the lobby and up to our room, we felt worlds away from our daily grind. We were catching our breath and, in the morning, would be eager to return home.
KIMPTON SHANE HOTEL
404.446.3456
shanehotelatlanta.com
@shanehotelatlanta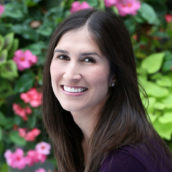 Giannina Bedford
Giannina S. Bedford is multi-faceted writer and editor. Her work covers design, travel, food and business. She's penned Simply Buckhead's home feature since inception and held a variety of editorial roles at the magazine. Her freelance work has appeared in Condé Nast Traveler, USA Today, Virtuoso Life, Hemispheres and TravelandLeisure.com. She also contributes regularly Atlanta Business Chronicle. Fluent in Spanish, Giannina was born in Miami and grew up in Brazil, Chile, Hawaii and Australia. She currently lives in Dunwoody with her two kids and husband.