LEARN THE NUANCES OF THE WINE WORLD'S UNDERDOG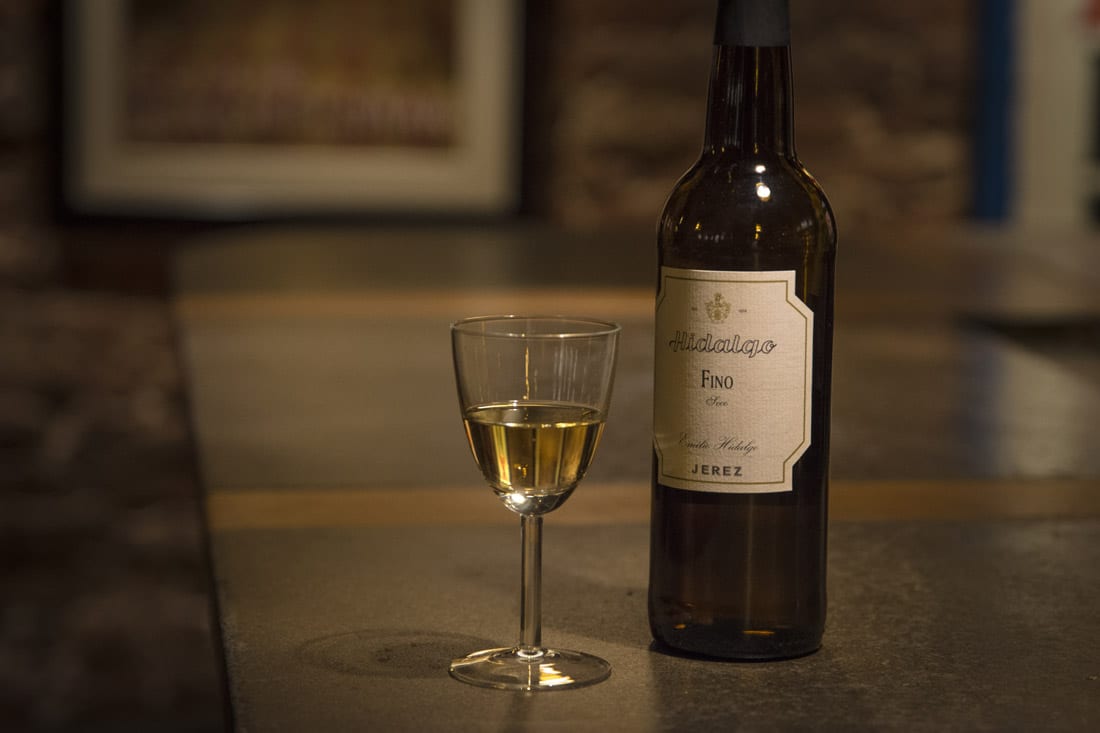 STORY: Angela Hansberger
While it's the darling of sommeliers and cocktail makers, sherry is a hard sell for the average tippler. An aficionado knows of its transportive qualities that conjure halcyon days near the Mediterranean seaside, but the average drinker is often dissuaded by images of sweet stuff being dusted off for the holidays or languishing in grandma's cupboard.
Sherry is the name given to a number of fortified wines made from grapes grown in the Jerez region of southern Spain. It pairs well with food, but is multifaceted enough to sip on its own.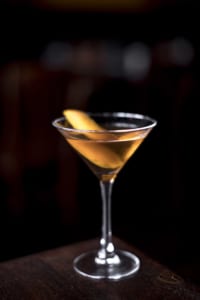 Sherry begins like any other wine with the fermentation of juice extracted from grapes. From there, the process builds a flavor profile that's sometimes dry and saline, sometimes sweet and sometimes rounded like whiskey. Traditional sherry makers use a solera system, a complex method of gradually blending new wines with old wines. It goes down one of two paths—either biologically aged (Fino) or oxidatively aged (Oloroso). Biologically aged sherries are fortified with a small amount of grape brandy, boosting strength and flavor. Oxidatively aged sherries are made to a higher alcohol percentage, preventing the development of flor (a film of yeast that forms on the surface of wine), in which case it becomes darker and takes on a nutty robustness. "There is so much out there that sherry fulfills," says The Iberian Pig's General Manager Leigh Ann Miller. "I love introducing everyone to it."
Fino sherry is a great starter to any meal. Within the pale straw color is a slight salinity and savoriness. "Lustau Fino Jarana tends to carry subtle flavors of Mediterranean herbs and yeast, and pairs extremely nicely with our almond and olives dish, as well as the pharaoh quail," says Ali Ebrahimi, GM of Gypsy Kitchen, which has a solid sherry program to go with its Basque small plates.
Manzanilla is a type of Fino only produced in the seaside town of Sanlúcar de Barrameda. It's the pairing suggestion for charcuterie at both Gypsy Kitchen and The Iberian Pig.
Amontillado sherry is a sort of hybrid, beginning as a Fino but then exposed to oxygen as the yeast layer dies off. It deepens in hue and nutty richness. "It's on the dryer side and can pair with a lot more," says Miller. "It's sometimes on the caramel/toffee spectrum, changing the complexity of food to a totally different experience."
She likes to acquaint diners with sherry by pairing a glass of Lustau Don Nuno with lightly brûléed Monte Enebro, a mild, semisoft goat cheese. "It creates a memory," she says. Ebrahimi likes its hints of tobacco and oak, and matches Aurora Amontillado with the smokiness of grilled vegetables.
The richness of Olorosos makes them a natural for meaty or rich dishes. "I enjoy [their] subtle notes of spice masked under a bed of sweetness, which creates a unique flavor profile," says Ebrahimi. "Lamb merguez sausage is a perfect match for a sherry of this profile, as the aromas and flavors of sofrito and harissa harmonize perfectly with our Aurora Oloroso." At the bar, sherries can be used to add heft to a cocktail while still being relatively low in alcohol, or they can be used as a modifier to soften a harder-base spirit. At Gypsy Kitchen, for instance, bartenders make a popular concoction using Oloroso, Strega, Aperol and dark, over-proofed rum in which the intense savoriness takes the lead.
Concludes Ebrahimi, "Sherry can open your taste buds to a whole new world of flavors and textures unmatched by any other spirit or wine."
DETAILS:
Gypsy Kitchen
3035 Peachtree Road N.E.
Atlanta 30305
404.939.9840
gypsykitchenatl.com
The Iberian Pig
(Buckhead location opening this winter)
3150 Roswell Road N.W.
Atlanta 30305
theiberianpigatl.com
Angela Hansberger
Drinks columnist at Simply Buckhead. Food, spirits, and culture writer.