A SHOO-IN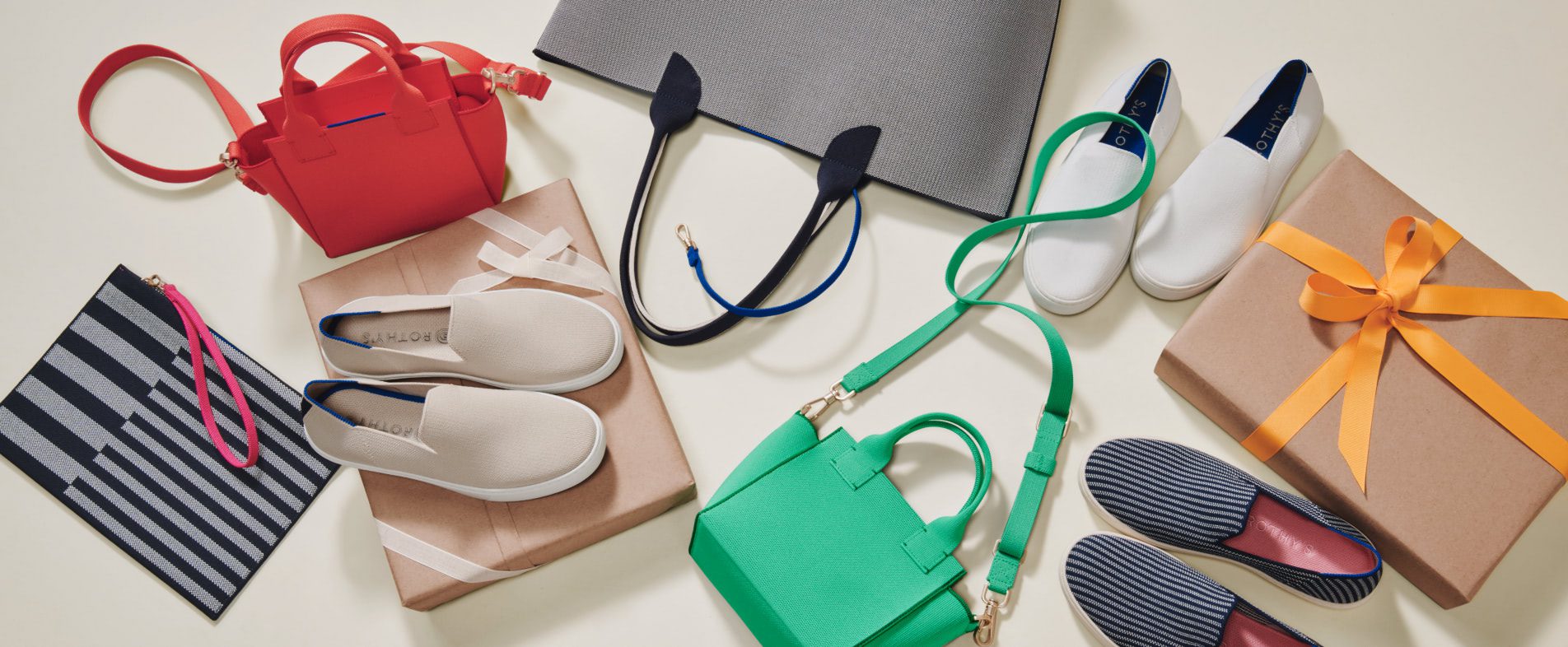 With a savvy business plan to create stylish footwear and accessories from recycled plastic water bottles, California-based Rothy's opens its first retail location in the Southeast at Westside Provisions District. Shop a curated selection of hip handbags, shoes and accessories for men and women in the 899-square-foot space with concierge-level service to boost the brick-and-mortar experience. "Our hope for the new store is that it allows us to connect with a community of people in Atlanta who share our values in challenging the status quo and building a more sustainable future," says CEO Stephen Hawthornthwaite, who co-founded Rothy's with Roth Martin a decade ago and now maintains nine retail locations across the country.
rothys.com 
@rothys
SAY CHEESE
The cheese stands alone at the newly-opened mozzarella bar Bastone in West Midtown, where chef owner Pat Pascarella is tapping into his Italian heritage to create some Neopolitan magic from treasured family recipes. Indulge in fresh mozzarella, salumi and housemade pastas, perfectly paired with Italian wines and craft cocktails at the 150-seat eatery, complete with a back patio. The grand tasting features mozzarella di bufala, ricotta di bufala, burrata, smoked mozzarella and fatt'a mano (hand-stretched mozzarella), along with boards of prosciutto, roasted artichokes and eggplant caponata. "I think it will be educational for many of our guests as they discover how many different ways you can enjoy and pair mozzarella," says Pascarella, whose restaurants also include Grana and The White Bull. Bastone is open for dinner only, with takeout and delivery available.
bastoneatlanta.com
@bastoneatl
FLOWER POWER
Georgia's Cherokee roses are in full bloom at InterContinental Buckhead Atlanta. As part of the hotel's newly unveiled redesign, local artist Niki Zarrabi created a sweeping tribute to the state flower in the main lobby. Her painted petals spread beyond two 96-by-146-inch framed canvases, dripping down to the floor and climbing the walls in a dreamy surrealistic mural representing new life. Hospitality design firm KTGY Simeone Deary Design Group led the Southern-inspired makeover that put a fresh spin on the entryway, checkin area, executive lounge and guest rooms with custom art throughout. "Guests will find exquisite details and unexpected moments immediately upon arrival and thoughtful details they'll long remember after they leave," says design lead and principal Lisa Simeone.
intercontinentalatlanta.com
@icbuckhead