Buckhead gallery combines art with design possibilities.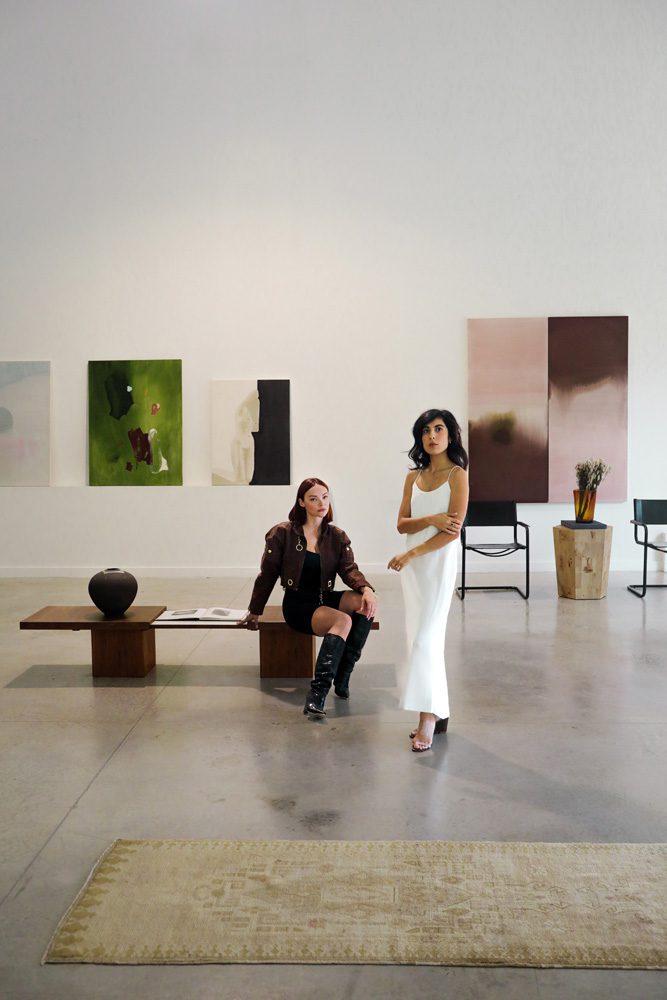 A chance meeting at an art event in 2016 turned artists Kristen Giorgi and Sheyda Mehrara into best friends and business partners. The two quicky discovered they shared a similar goal: to open a different type of working studio/gallery where visitors could see not just works on white walls but how those pieces might appear in their own homes.
"We had a moment when we had the same idea without even talking to each other," says Giorgi, who lives in Brookwood Hills and works in oversized abstracts.
It took months of scouring available sites before Impossible Currency opened in late September in Buckhead Village. The pair emptied Mehrara's Ormewood Park basement of its cache of antique furniture, set up a work space big enough for oversized canvases and created vignettes to show off their art.
It's all under 30-foot ceilings and lit by natural light streaming in from the oversized storefront windows. "It's always been important to give our collectors context, and since we work with quite a few interior designers, we wanted our work to align with that," says Giorgi. "And we enjoy putting things together, so we might have a piece of art next to two vintage chairs."
The vignette concept breaks the mold of a typical gallery, says Mehrara. "It goes beyond white walls and hardly any furniture. Because this is our studio and gallery, we can make it feel like home. The pieces have a place with the objects we bring in. And it works since I have a real addiction to buying antiques: They had to go somewhere!"
The artists' pieces are surrounded by benches, coffee tables, vintage vases, chairs, lamps and more, all assembled in a mix of textures– marble, travertine, honey-colored woods, caning and plaster.
"We hope to sell those pieces as well as the art, so we can acquire more," says Giorgi. "That way when we bring something out, it will look fresh every time."
At the rear of the space, the two perfect their craft. Mehrara's comfort zone is the 2.5- to 3-foot range for abstracts on primed, raw linen. Giorgi specializes in abstract landscapes on unprimed linen that she calls "big, impactful and impressive" pieces as big as 6-by-12 feet. "So if you stand up close, there's something happening, but when you stand far away, there's another experience."
Whether the focus is art, vintage accent pieces or unusual furnishings, the gallery's collection fits the title Impossible Currency that explores the peculiarity of art: It has a form of currency that's almost impossible to peg.
"Art has value and is an asset, but at the same time, it's hard to understand why it costs what it does," said Giorgi. "So it is a currency in a sense. The name even relates to the nature of our relationship. We're now best friends and partners. How do you put currency on that?"
IMPOSSIBLE CURRENCY
330.618.2891
impossiblecurrency.com
@impossiblecurrency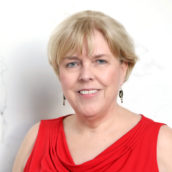 H.M Cauley
Atlanta-based writer and editor contributing to a number of local and state-wide publications. Instructor in Georgia State's Communication department and Emory's Continuing Education division.