Food for the soul.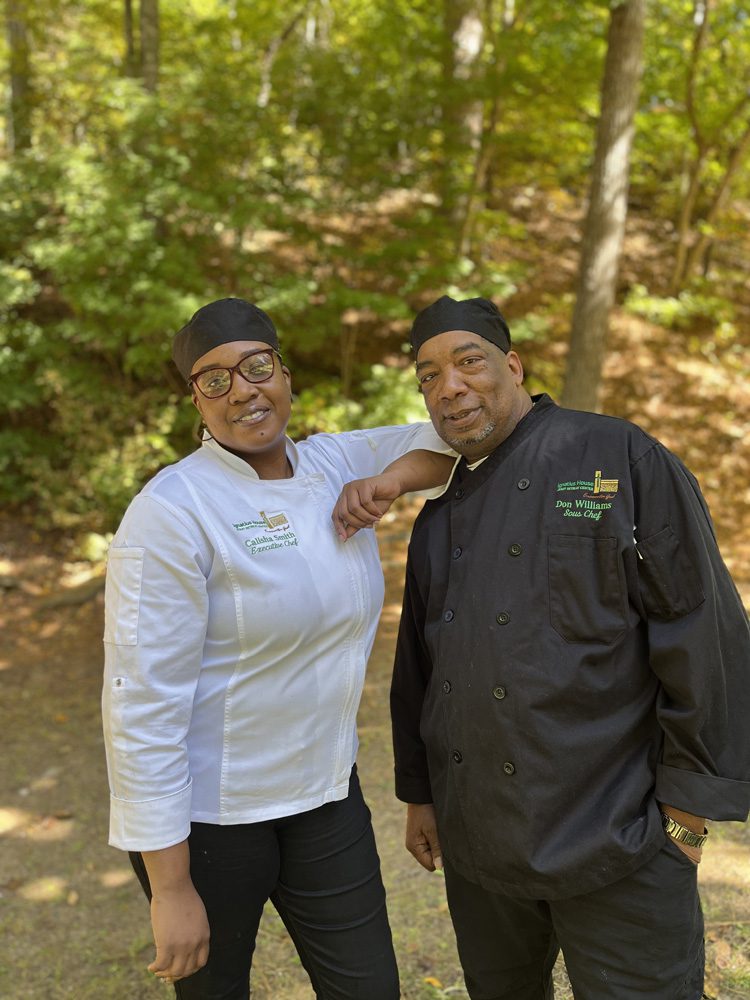 Calisha Smith, executive chef at Ignatius House Jesuit Retreat Center in Sandy Springs, began her culinary career at the Ritz-Carlton Rose Hall in Montego Bay, Jamaica, and cooked her way to Georgia where she became sous chef at Nicolai's Roof, then executive chef at The Embassy Suites by Hilton at Perimeter Center. There she met Don Williams, former executive sous chef at Robert DeNiro's Tribeca Grill in New York. The kindred spirits longed for a way to fill not only hungry stomachs but empty souls.
Five years ago when Smith came onboard at the center that welcomes all faiths to its silent retreats, she immediately called Williams. He jumped at the opportunity to become executive sous chef. "This is the place I belong," he says.
Their dream became reality when they created a ministry within the center to teach culinary skills to women transitioning from homelessness or addiction recovery to self-sufficiency. The six-month paid internship named Kitchen Cura from the Latin word cura personalis ("care for the person") also provides housing and stipends, along with spiritual support.
Interns study every aspect of food service from hygiene to inventory management and receive ServSafe Certification, an industry accreditation. "Our goal is to teach women new skills so they can find meaningful jobs and show them ways they can give back to the community," Smith says.
IGNATIUS HOUSE JESUIT RETREAT CENTER
404.255.0503
ignatiushouse.org
@ignatiushouse
Mickey Goodman
Award-winning Ghostwriter, Journalist, Content Creator.