Just the right amount of spice.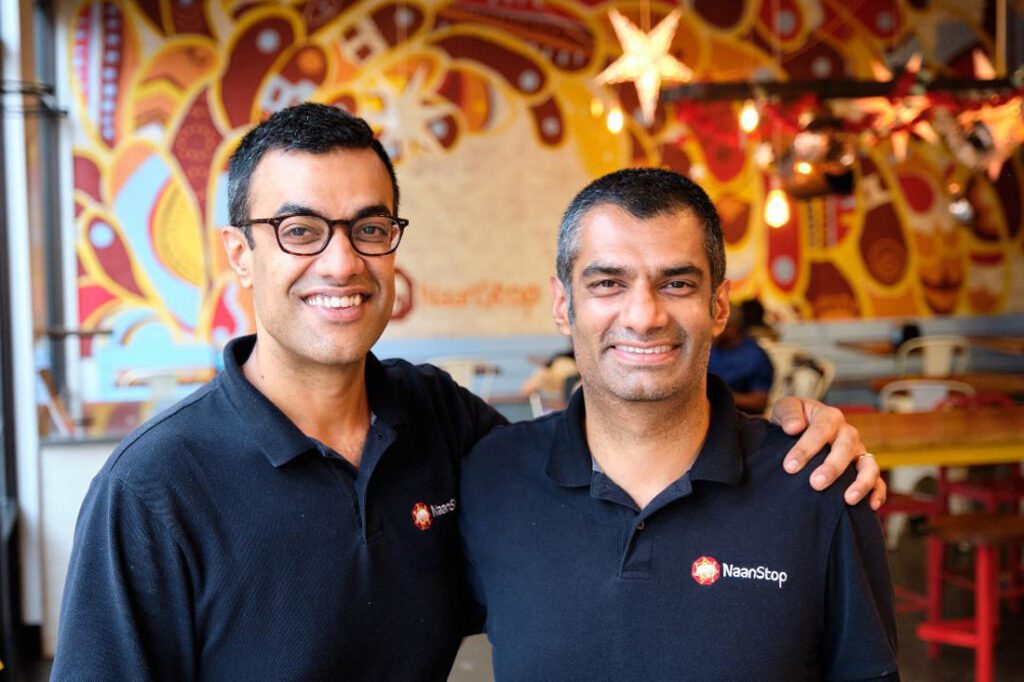 When Neal and Samir Idnani were growing up in Nashville, their mom was a standout at dinner parties because she brought the best dishes to share. "Her food was so popular that we wondered why Americans didn't eat more Indian food," Neal says.
To test their idea of opening a restaurant, they translated their mom's "a little of this, a little of that" to actual recipes for fresh, homestyle Indian food, then opened a food truck in Los Angeles. NaanStop was an immediate success. But the brothers longed to return to their Southern roots and found a location near Georgia State University. Additional restaurants in Atlantic Station and Buckhead followed.
"During COVID-19, we wanted to find a way to stay open and make people happy through food, so we set up a table in my yard where neighbors could pick up food. We posted it on Facebook and people showed up in a big way," Samir says.
To give back to the community, they decided to host family meal pop-up fundraisers at neighboring schools and donate 10% percent of sales. "We recently expanded the program to three times a week at all three locations. Customers pre-order complete meals for four online and pick them up at specified drive-through locations. To date, we've raised more than $30,000 for schools and nonprofits," Neal says.
NAANSTOP
naanstop.com
@naanstop
Mickey Goodman
Award-winning Ghostwriter, Journalist, Content Creator.