From hiking and hang gliding to barbecue and bourbon, there's something for everyone in Burke County, North Carolina.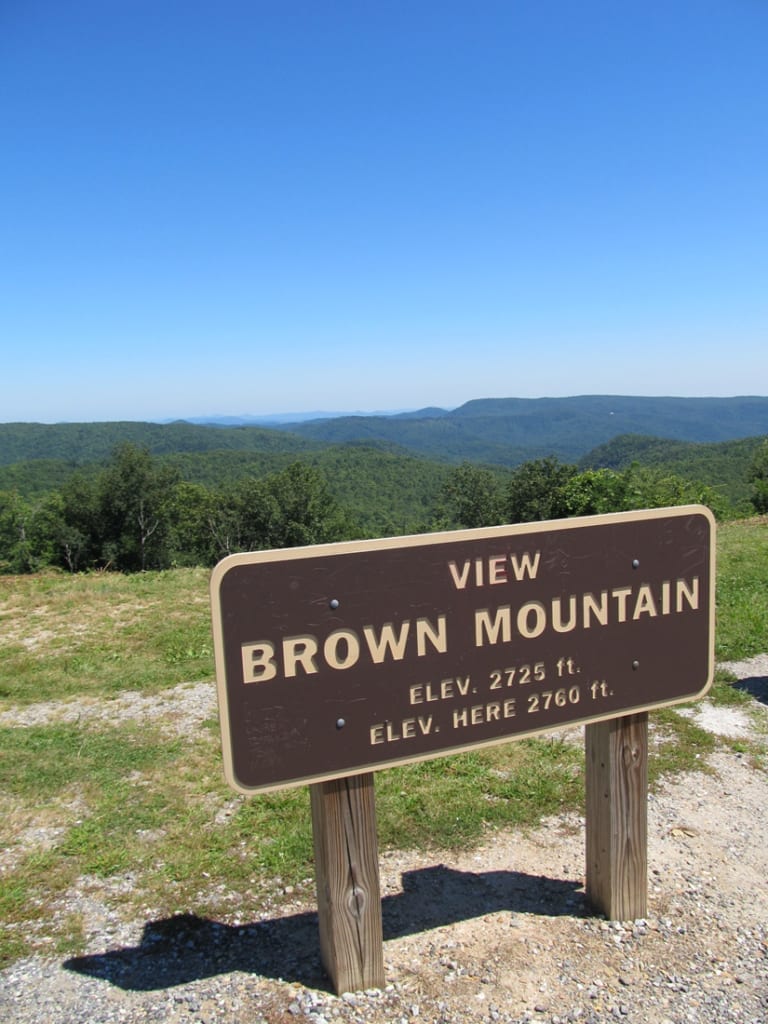 Mountainous Burke County, North Carolina, is an outdoors lover's playground, boasting Linville Gorge, aka the Grand Canyon of the East, as well as miles of trails that weave through old-growth forests and some of the state's most remarkable natural landmarks. For more than a century, however, countless people have made the trip to Burke County, a four-hour drive from Atlanta, simply to stare at the horizon in hopes of glimpsing the famed Brown Mountain Lights.
Described as pale, glowing orbs, the lights are a centuries-old phenomenon that defies scientific explanation. Plenty of theories exist to explain them—they're extraterrestrials, the lanterns of a ghostly woman searching for fallen soldiers, or simply gas—but it's the mystery surrounding the lights that beckons visitors.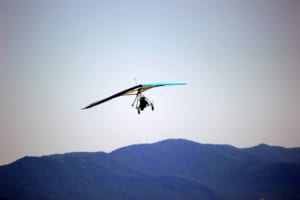 "I've met people from all over the world who come to look for the lights," says C.W. Smith, a retired U.S. Forest Service officer, over a slice of strawberry rhubarb pie at Famous Louise's Rockhouse Restaurant. Smith, an area native who spent decades working in Pisgah National Forest, has only seen the lights three times. He insists, though, that even if you don't catch the lights during your visit, there's plenty to see and do in Burke County. "You should definitely try the pie," he notes.
If you want to get your adrenaline pumping, visit hang gliding outfitter Thermal Valley and soar like an eagle over the Appalachians. Their most popular package includes a flight that reaches 1,500 feet in elevation and lasts about 14 minutes.
If you'd rather keep your feet on the ground, there's no shortage of beautiful hiking trails to explore, and the town of Morganton boasts plentiful museums, shops and galleries. On the third Thursday of each month, the downtown galleries open their doors—and wine bottles—as part of the Third Thursday Art Crawl.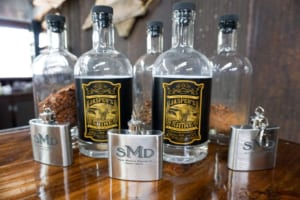 To get a true taste of Burke County, you'll naturally have to sample the cuisine. You can't go wrong with Root & Vine, an elegant eatery that offers a new take on traditional comfort food. And don't leave town without sampling the jalapeño cheese grits at JD's Smokehouse.
No trip to Burke County is complete without a tour of its breweries and distilleries. The award-winning Fonta Flora Brewery pours glasses of Appalachian suds brewed from local grains and foraged wild flora. Nearby Catawba Brewing Co. has a massive outdoor patio where people gather to listen to live music, play trivia and, of course, sample the numerous craft beers on tap. The area is also home to the South Mountain Distilling Company, whose authentic moonshine is made by Don Smith, who comes from a long line of moonshiners. Stop by to taste the Jasper Shine and Table Rock Rum and you'll not only meet the family, but also Ole Bessie, a 2,000-gallon still named for Smith's grandmother.
Time your visit right, and you can snag a seat on the Ridgeline Trolley for its Beer, Barbecue & Whisky Tour, on which you can sip the day away at said breweries and distilleries and take in the sights from the comfort of an old-fashioned trolley.
Unfortunately, the Brown Mountain Lights are a bit more difficult to schedule. The best time of year to see them is September through November, but if you miss them like I did, you'll just have to make another trip.
IF YOU GO…

Catawba Brewing Co.
catawbabrewing.com
Famous Louise's Rockhouse Restaurant
facebook.com/louisesrockhouse
Fonta Flora Brewery
fontaflora.com
JD's Smokehouse
jds-smokehouse.com
Ridgeline Trolley
facebook.com/ridgelinetrolley
Root & Vine
rootandvinerestaurant.com
South Mountain Distilling Company
southmountaindistillery.com
Thermal Valley
thermalvalley.net
STORY: Laura J. Moss
Photo: Ale Sharpton
Photo: Laura J. Moss