Helping families, helping kids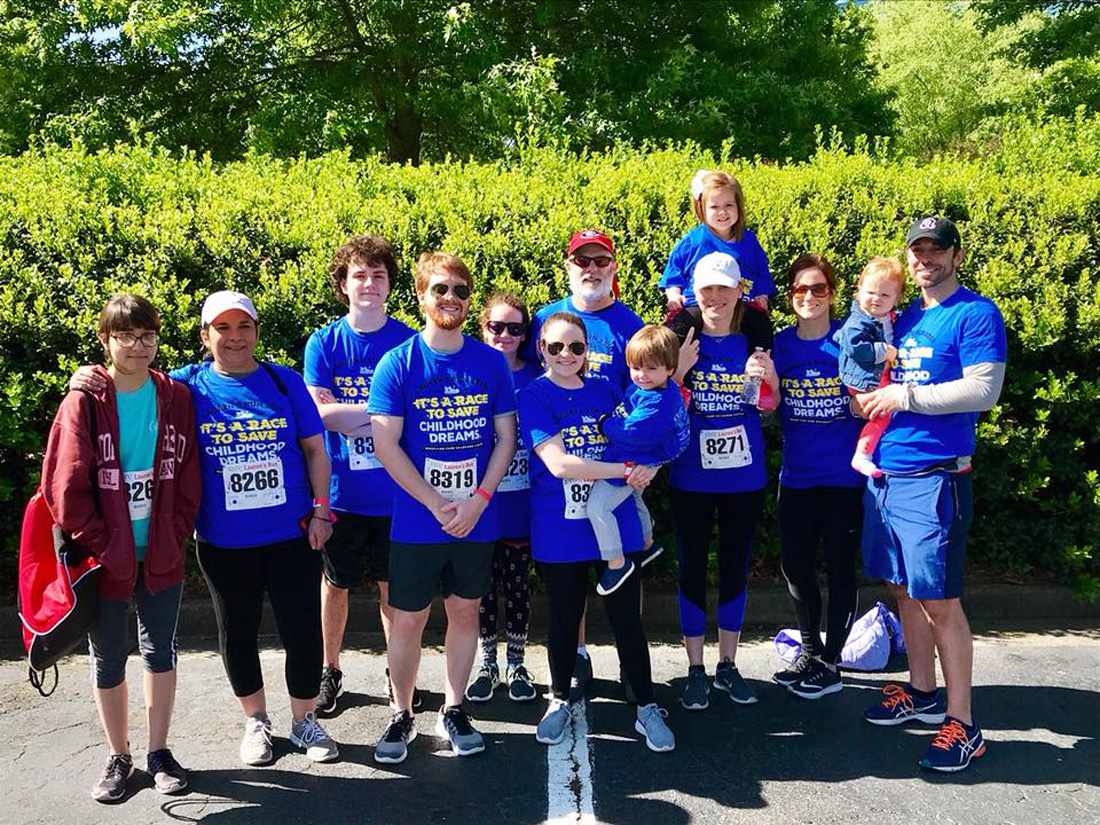 BY: Mickey Goodman
When Buckhead resident Paul Cargal decided to add a charitable component to his financial services company, Summit Funding Advisors, he did it in a big way. For every residential mortgage the company closes, a percentage of the profits go to CURE Childhood Cancer. "My wife, Allison, is a nurse practitioner and used to work on the oncology/hematology floor at Children's Healthcare of Atlanta," says Cargal. "A diagnosis of cancer is hard enough for adults, but it's even harder for children undergoing treatment. After doing our due diligence, we followed our hearts and choose CURE as the recipient."
Summit Funding Advisors is also involved in various CURE fundraisers. The company was a presenting sponsor at the Believe Ball in May that raised $1.1 million for research. In addition, Summit employees and their families, including Allison and the couple's three young children, participated in the annual Lauren's Run benefiting CURE. Schedules permitting, employees can also take time off to volunteer at the hospital.
"We don't want our employees to just clock in, do their 9-to-5 jobs and make loans," says Cargal. "We strive for a fun environment that gives them the satisfaction of helping families buy homes and support the community."
For more information, visit summitfundingadvisors.com.
Mickey Goodman
Award-winning Ghostwriter, Journalist, Content Creator.