Three up-and-coming interior designers who are making waves.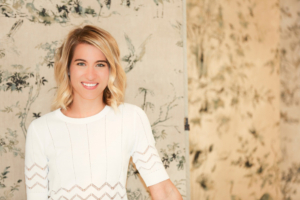 CLARY BOSBYSHELL
Trained practically from birth under the top-shelf tutelage of her interior designer-mother, Margaret, 31-year-old Clary Bosbyshell certainly has the chops to make a mark of her own. "As a little girl, my mom brought me to ADAC and to all her clients' homes. I remember weekends antiquing. She really nurtured and trained my eye at such a young age for beautiful things," Bosbyshell says.
Born and bred in Buckhead, the University of Georgia graduate dwells in a Collier Hills cottage around the corner from the iconic Houston's restaurant. When not walking her 5-year-old Cavalier King Charles Spaniel, Magnolia, on the Buckhead bend of The BeltLine or cheering on her 4-year-old son at soccer games, she's bringing her fresh, transitional take on Southern style to the younger skew of clientele who walk into Margaux Interiors Ltd., the company she and her mother own at 2300 Peachtree. Bosbyshell's youthful updates to her mom's famously chic aesthetic include a number of eclectic elements.
"I like to bring in something that's African with something that's French, Dutch or midcentury," notes Bosbyshell, who loves to layer— Oriental rugs with natural fiber, linens with velvet or mohair, brass with chrome, marble with anything. "I believe in the element of the unexpected; it's what makes my clients' homes so much more interesting."
Her interiors also are known to include pops of colorful, abstract art amid soft and soothing schemes of cream, green and blue. "I find that everyone loves blue, be it a navy, French or powder," says the self-professed blue-and-white porcelain fanatic. She recently used a powder blue in a Traditional Home showhouse in New Orleans, where she adorned the laundry room with her crisp and feminine aesthetic. This stylish lady has even more impressive projects up her sleeve, including a redo of a favorite Buckhead residence historically designed by Neel Reid. Stay tuned…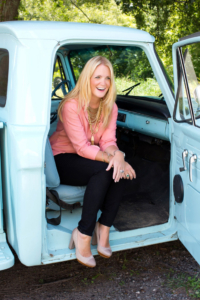 HEATHER HOGAN ROBERTS
Heather Hogan Roberts' style is a perfect mix of coastal New England prep and sophisticated Southern polish. After all, her childhood was not one to leave light impressions. Reared in the former guest house of the storied Ocean House resort in Swampscott, Massachusetts, Roberts headed to New York City after graduating from Hamilton College, then spent more than a decade working for magazines such as Elle, Elle Girl, Shop Etc. and Jane. Decamping in 2008 from her Brooklyn Heights townhouse to an 1820s Long Island cottage with husband, Read, she learned the gritty reality of historic restoration and became a bona fide interiors expert. Soon, she was taking on design clients due to ardent word-of-mouth requests. She moved to Atlanta in 2009, and business blossomed.
Cultivating a style that combines her New England upbringing with a touch of Palm Beach panache, she founded the vintage furniture resale business Ivy & Vine in 2010. It's a job that has her tirelessly hunting, restoring and curating treasures to sell online via One Kings Lane. Her design projects have included jobs in Charleston, Austin and Chicago, as well as a Rachel Zoe-owned Dream Dry salon and her family's own mountain cabin along the Chattahoochee National Forest in Big Canoe. Roberts often works out of her home, a Frazier and Bodin-designed Colonial Revival near Powers Ferry that she and Read updated in 2009. Its four bedrooms bound with a brood of redheads (Quinn, Graham and Crosby), plus pups Otis Redding (a golden retriever) and Clover (a pug). The white abode serves as Roberts' creative test ground and the consummate blank canvas for her exquisite taste: Think plush Hermès blankets, monogrammed Gramercy linens, custom murals, Robert Abbey lighting, collections of rare vintage glassware, luxurious wall coverings from top ADAC showrooms and even a zebra-skin rug from the estate of celebrated designer Dan Carithers.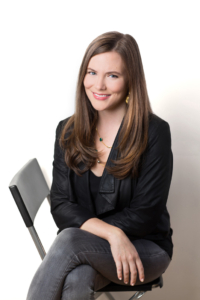 ALLISON HENNESSY
Despite being a native of St. Augustine, Florida, and a Mass Communications graduate from Hollins University in Virginia, Allison Hennessy is no stranger to the Buckhead community. She lived here for four years after college, first to help Phoebe Howard launch the Atlanta installment of her Mrs. Howard series of retail boutiques. She continued to cut her teeth under an impressive list of interior designers, including longstanding local doyenne Susan Lapelle, before moving to New York. A college internship with Amelia T. Handegan helped Hennessy land a coveted position under fellow Southerner Meg Braff, where she learned the ropes of classically-rooted and fresh but tailored interiors. She went out on her own in 2010, maintaining a small office in the West Village before business brought her husband, Robert, back to Buckhead in September 2015. The pair is now happily ensconced in the Chastain Park area with their 1-year-old daughter, while Hennessy quickly builds up a base of clients in a community eager for her proverbial breath of fresh air. She already has this market down pat: Her first project after going out on her own was a Buckhead residence that won her recognition as one of 2012's top 10 "New Trad Designers" from Traditional Home. Though she maintains clients in New York and Connecticut, this Southern belle also was awarded the ultimate accolade from Southern Living in 2016: "Best Up-and-Coming Designer." Now, Hennessy is working on projects in Richmond, Virginia (her third for this family), a gut renovation in Sea Island in tandem with Bennett Street-based architect Caroline Reu, and a midcentury-esque makeover for a young family in the heart of Buckhead. And as for her sharp aesthetic: "My style is rooted in traditionalism, with classic silhouettes, layered textures and a variety of finishes. I think that's very important when adding interest to a room," she says. "And I'll never do anything muddy or muted; bright, clear colors add a freshness to antiques that could sometimes be interpreted as being old-fashioned." Translation: Expect nothing stodgy on Hennessy's watch.
STORY: Kate Abney
Photo: CatMax Photography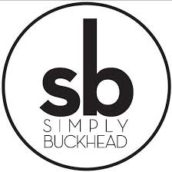 SimplyBuckhead
Simply Buckhead is an upscale lifestyle magazine focused on the best and brightest individuals, businesses and events in Buckhead, Brookhaven, Sandy Springs, Dunwoody and Chamblee. With a commitment to journalistic excellence, the magazine serves as the authority on who to know, what to do and where to go in the community, and its surroundings.