ICE HOCKEY PLAYER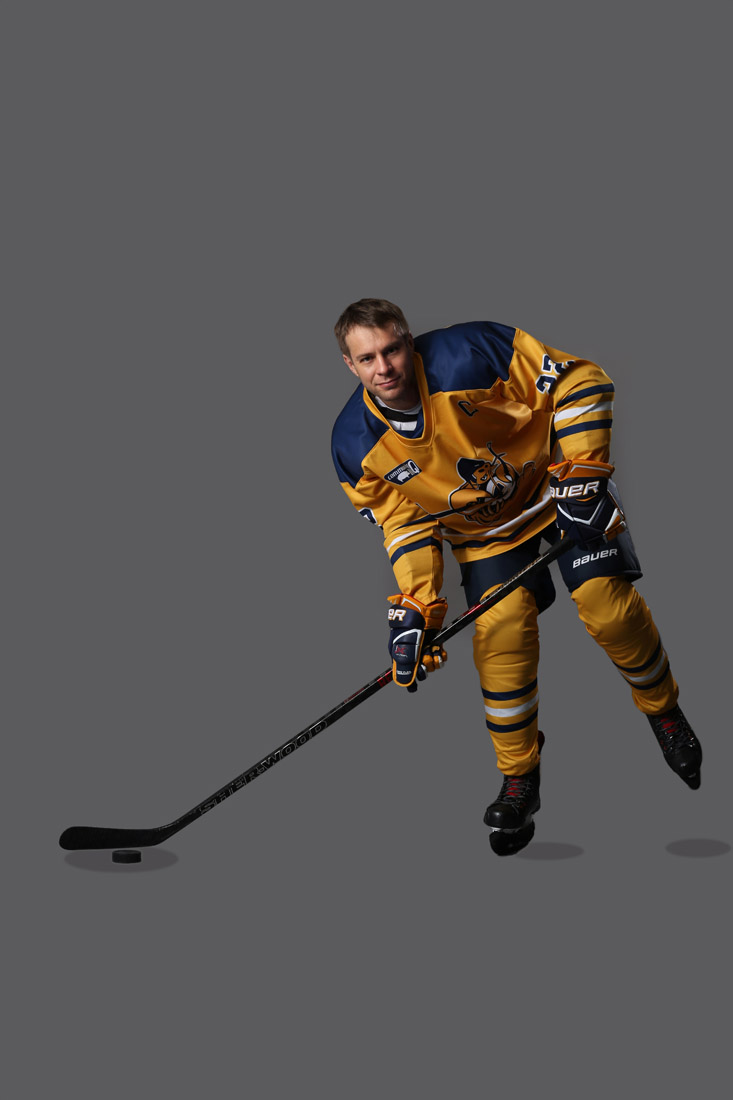 STORY: Ann Hardie
PHOTOS: Sara Hanna
On many nights when Atlantans are crawling into bed, Martin Marek is stepping out onto the ice. It's not unusual for the captain of the Crustaceans, Marek's handpicked team that competes in the Atlanta Amateur Hockey League, to have a game at 10:45 p.m. that will go until well after midnight. Factoring in the time it takes to shed the gear, drive home to Brookhaven and come off the adrenalin high, Marek won't get to sleep till after 2. Four hours later, he'll be back up helping the kids get ready for school and himself ready to go to work as a records coordinator at Southern Company Gas.
"One of the hardest things about the game is to be able to calm down and go to sleep at night," says Marek, who didn't rest at all the night he put the puck into the net for the first time. "But it's worth it. With hockey, you're either all in or you're out. And I'm all in."
It took Marek four decades to discover ice hockey—and to unleash his inner athlete. "I never really played sports," says the 45-year-old. "I never guessed I'd be doing this, not in a million years." And certainly not after his initial foray onto the ice. Marek laced up the skates for the first time three years ago with the thought of helping his young son, Andrew, who had signed up for hockey at the Center Ice Arena in Sandy Springs. As the boy hung on to the side of the rink for dear life, Marek asked himself, "How hard can it be?" He found out on day one in the beginner's class. "You know that scene where Bambi is on the ice? That was me," says Marek. "My nickname was Bambi."
He's come a long way since then. "For three years, I have been out here busting my butt, and it's finally beginning to pay off," he says. The competition isn't soft by a long shot. The Atlanta Amateur Hockey League has more than 90 teams around the metro area. Unlike Marek, who grew up in Norcross, many of the 3,500 players in the league are transplants from chilly parts of the country where learning to walk and learning to skate go hand in hand.
When he's not playing for the Crustaceans—who, by the way, were the 2016 champs of their division— Marek is scheduling games at Center Ice for the 700 members of his Facebook group who want in on a pickup game. Those contests can start as early as 6 a.m. Marek jokes that managing the group allows him to scout the best players for his team. "But really, I love the camaraderie and meeting like-minded individuals who love the thrill and the game as much I do."
Marek calls hockey a win, win, win. He has met a ton of friends and become a total health nut, which gives him a distinct edge. And there are just so many elements to the game that it keeps it interesting. "To me, hockey is like your first elusive girlfriend," he says. "You think you have her figured out, and then she throws you a curve."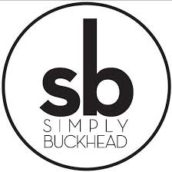 SimplyBuckhead
Simply Buckhead is an upscale lifestyle magazine focused on the best and brightest individuals, businesses and events in Buckhead, Brookhaven, Sandy Springs, Dunwoody and Chamblee. With a commitment to journalistic excellence, the magazine serves as the authority on who to know, what to do and where to go in the community, and its surroundings.