THESE RUNWAY BEAUTY TRENDS FRESHEN UP YOUR SUMMER STYLE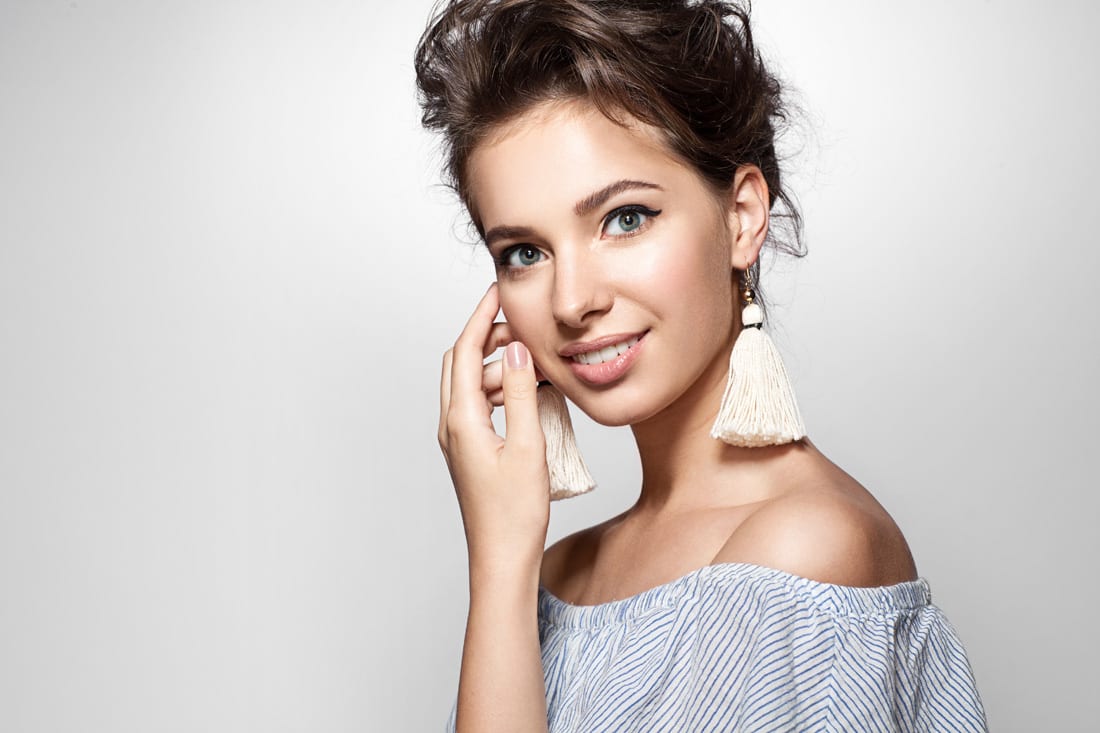 Makeup trends often tend to border on the extreme— just think back to the contouring craze. While over-the-top looks such as black lipstick can be fun for certain special occasions or events, on a day-to-day basis, most makeup wearers just want to look like an enhanced version of themselves. This is why the beauty trends spotted on this season's fashion runways are more exciting than usual—they're wearable looks! These modern twists on classics, such as the cat eye and red lip, are made to bring out your natural beauty. Here, Nikole Morrow-Pettus, cosmetic director at Van Michael Salon in Buckhead, gives us the scoop on summer's hottest makeup looks, along with helpful application tips.
Cat Eyeliner
The look: The cat eye has been around for decades and has seen many incarnations. Somewhere along the way, it became a classic. "I have clients from their teens up into their 70s who want the cat eye," says Morrow-Pettus. "It extends your eyes, making them look bigger and longer." This season, the bolder and the blacker the lines, the better.
How to apply: Choose a liquid, felt-tip liner, not a liquid liner with a skinny brush. Sweep the liner from the lash bed on the outer corner of your eye upwards to wherever you want it to stop, then bring it back down to the lid, creating a "V" shape. Next, drag it across your top lash line from the outside in towards your nose.
Red Lips
The look: The big push in red lips these days is a bright tomato or orange-red shade. Women of color, Morrow-Pettus points out, can pull off virtually any red hue, whether cool or warm. If you have olive or medium-toned skin, go for an orange-red. And if you're really fair, stick with a blue-red.
How to apply: Use one of the new lip stains, lip lacquers or liquid lipsticks that come with an elongated lip applicator that defines your lip shape. Then shade in the rest. "If you're a classic Tory Burch girl, go for a glossy sheen," says Morrow-Pettus. "If you're edgier or feeling more serious, then go for a matte look."
Twiggy Lashes
The look: This chunky-lash look is all about making your eyes pop on the top and bottom just like iconic fashion model Twiggy did in the '70s.
How to apply: Pick out a mascara that promotes length instead of volume. "It's going to have a wider-set brush so that the lashes go through a divot and create individual length. Volumizing is not Twiggy," says Morrow-Pettus. Apply one or two coats to your top and bottom lashes. Strategically placing individual false lashes to every other lash will further enhance this wide-eyed style.
Dewy Complexion
The look: This youthful style is all about an all-over sheen and skin that looks like it's glistening but not oily. Think glowing, luminous skin. And who doesn't want that? "I hope this trend never stops. I don't want to go back to matte powder faces," says Morrow-Pettus. "Even if you have bad skin, a sheen like this looks so much better than matte."
How to apply: To achieve a dewy face, apply an illuminating primer first, followed by a liquid mineral foundation. "I call it 'illuminating underneath the skin,'" says Morrow- Pettus. Another option, if you love your powder foundation, is to start with a priming spray, then apply an illuminating powder foundation, followed by a top spritz of your priming spray to provide extra sheen.
Color-Blocked Lids
The look: This bold eye shadow fashion, featuring anything from primary colors to the shiniest of metallics, is for someone who is very secure in their wardrobe and style. "The color-blocking look was popular in the mod '60s, and the '80s took it to another level. Now we're coming to the cyber version of the look," Morrow-Pettus explains. "It's an undone-done look that doesn't need to be perfectly applied or blended."
How to apply: Pick one bold color and use your fingers instead of a brush to apply the eye shadow, which helps keep the intensity of the pigment. Says Morrow-Pettus: "Swipe the color across the lids where your eyeballs are. Don't take it too high on the crease." Then, select a contrasting or complementary color to smudge under the eyes, right under your lashes.
STORY: Karina Antenucci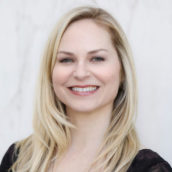 Karina Antenucci
Managing Editor and Wellness Columnist at Simply Buckhead. Blogger at Badass + Healthy.