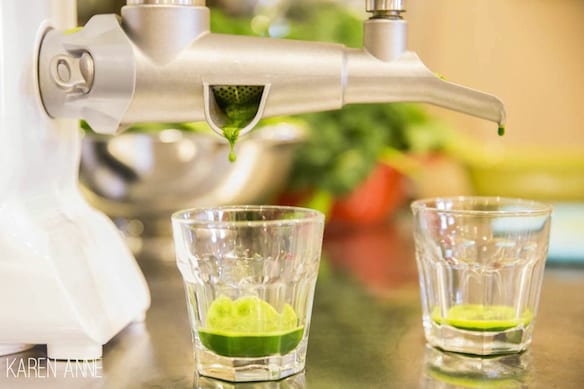 You celebrated. You overindulged. You wrote resolutions and are now poised to start the new year smarter and healthier. Post casserole season, taking advantage of Buckhead's various juice bars can be a savvy first step. "There isn't a specific profile of a person who would benefit the most from juicing," advises Julie Taube, local Registered Dietitian Nutritionist. "If you know that you're not getting enough fruits and vegetables in your daily diet, then juicing would definitely be a healthy addition." Taube reminds us that all of us should be devouring six to eight cups of fruits and vegetables a day. So if you know that you aren't coming close, juicing is a great way to squeeze in all of those daily requirements. "Variety is key," says Taube, noting that different fruits and veggies offer varying antioxidants and nutrients. "So juicing is a great opportunity to incorporate fruits and vegetables you don't normally eat into your diet." Just make sure you're getting fiber and protein, too, since you lose much of the roughage naturally found in produce when you juice it.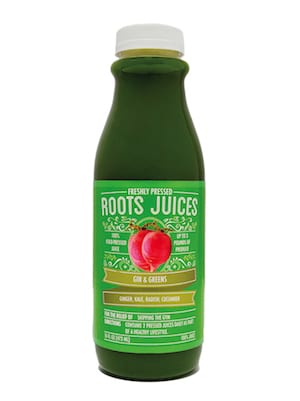 While Taube gives the green light on drinking juice as a complement to your diet, she's cautious regarding multi day cleanses or fasts (where your diet consists strictly of water and juice). "Going on a juice cleanse isn't necessarily a recipe for weight loss in some instances, you can actually gain weight. Instead, you need to look at what your goals are and what you want out of your fast. If you've been devouring a ton of junk food lately, a fast can be a good way to avoid those foods. At the same time, though, you can get similar health benefits by eliminating processed foods and eating a clean diet." If you do decide that a juice cleanse is the course you want to take, make sure you talk with your doctor first.
Ready to get your sip on? Here, a few Buckhead area juice spots share their juicing know how and get us revved up for a nutrient fueled reboot.
Arden's Garden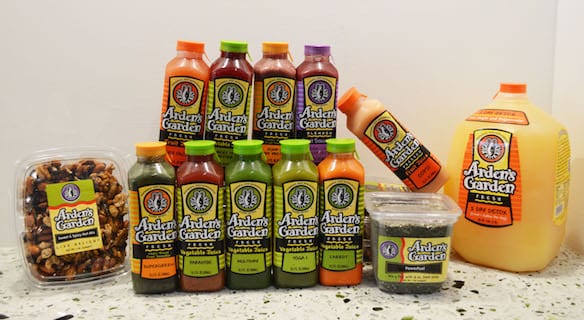 This 20 year old smoothie and juicing company has locations throughout Atlanta (including Buckhead) and has a prominent presence in major grocery store chains like Whole Foods, Kroger and Publix. Though there is a menu of suggestions at each of the stores, you can create your own blended juice and add in matcha powder, wheatgrass and extra nutri- tious supplements at your whim.
Juicy Secret: "Try juicing a rainbow of different fruits and vegetables," says owner Leslie Zinn. "The more diverse the colors, the better the mix of vitamins, minerals, antioxidants and phytonutrients."
Blend With: "Our favorite juicer is a Green Power juicer. It yields a very high quality juice and it will juice all sorts of fruits, veggies and wheatgrass (which is unusual)."
Drink: Go with the company's vitamin rich Complete Recovery juice this winter when you feel like you're coming down with a cold. Ingredients include apples, oranges, strawberry, bananas, echinacea extract and even royal jelly.
Arden's Garden (Buckhead) 3757 Roswell Road N.E. Atlanta 30342 404.844.4477
---
Juicy Jenny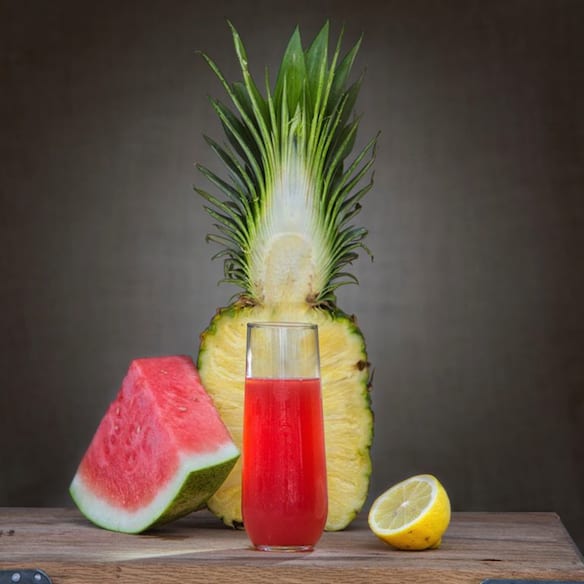 You know Jenny Levison first for her incredible soups and hearty salads at Buckhead lunch locales Souper Jenny and Cafe Jonah and the Magical Attic. Now the wellness minded restaurateur has a juice shop (just 33 steps from Souper Jenny!), where she serves a robust menu of cold pressed organic juices along with smoothies and a vegan lunch bar. Juices are pressed each morning and are ready for you to grab and go.
Juicy Secret: Levison recommends that newbies "go as green as you can tolerate and try juices with as little fruit as possible. This will give you the most health benefits."
Blend With: Levison prefers Vitamix for smoothies and the Omega series for juicing.
Drink: "I like to add coconut water to a green juice before or after a workout because it's ultra-hydrating." Levison suggests her store's Love Your Liver tonic after a weekend of too much fun (read: wine). "It's a great recovery and detox drink."
Juicy Jenny
56 East Andrews Drive, Suite 25A Atlanta 30305
404.848.1480 www.juicyjennyatl.com