MELANIE TURNER AND HER FAMILY ARE AT HOME IN THE PINK CASTLE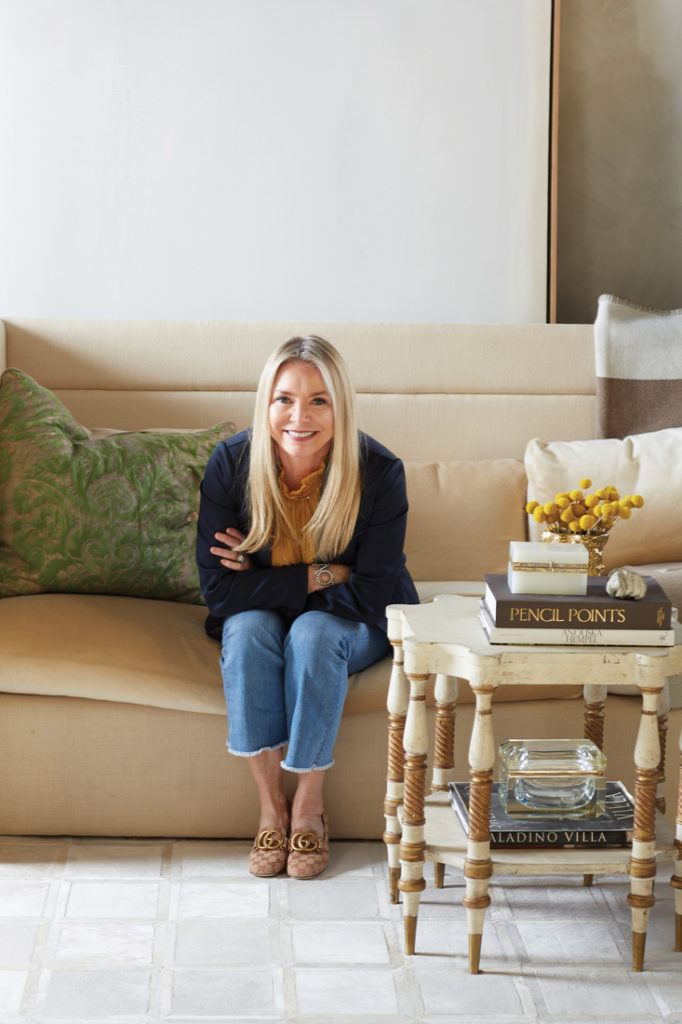 Melanie Turner had a vision of her daughter marrying in the ballroom of the Pink Castle, the Buckhead estate she and husband Stan Benecki bought in 2013, but Cydney Davis wed Jeffrey Mitchell at a villa on Italy's Amalfi coast in 2018. Turner says her painstakingly restored 1923 house designed in the 16th century Italian Baroque style "wasn't Italian enough" for her daughter.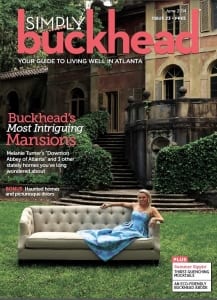 Instead, a niece from New York had the first family wedding in the house on Pinestream Road, though Turner held a post-wedding reception for her daughter in the great room and hopes to hold a baby shower for her there in May.
The Pink Castle is perfect for such celebrations because "the house is almost like another family member," Turner says. "It's got such a soul to it. We take very good care of her."
Turner was newly settled in the house when they—Turner and the Pink Castle—appeared together on the June 2014 cover of Simply Buckhead, "Buckhead's Most Intriguing Mansions." The Calhoun-Thornwell Estate, also known as Tryggveson, showed its history, its neglect from several years of vacancy and its potential.
Nearly six years later, the Pink Castle has a new roof, new landscaping, new plumbing, a new electrical system and central air conditioning for the first time. The walls were redone. The murals were restored. The planters outside were re-created. And the pink of the stucco, used by the original architects to make the house look 300 years old, was preserved.
Though Turner has run an interior design firm since 2010, and Benecki is a home developer, they didn't change the layout of the family compound, where a son in his 20s, a son who's a high school senior and, until recently, a niece have lived with them. They spend most of their time in the library and the kitchen. They eat in the dining room and play in the ballroom, which has a pingpong table when it isn't hosting arts events and benefits.
"When we have the next generation singing in the house, I just sit in the library, and I cry because it's exactly where we wanted it to be," Turner says.
As the third woman to own the house, Turner says her only significant change was moving the laundry room from the kitchen area to what was a maid's room by the second-floor bedrooms.
"The house has such a strong personality that I don't fight it. It looks good no matter what you do," Turner says. "I love this house. I want the house to be used."
She brings the same emphasis on beautiful, functional design to her clients. She sees a house as a business in which every part should work for the family. "You're not pigeonholed into one look. You can do everything," Benecki tells her.
"I just think I'm fearless," says Turner, who is at the helm of a 15-person firm. In addition to the main office in Buckhead, she has a location in Charleston, South Carolina, and Big Sky, Montana. She's also opening in Rosemary Beach, Florida.
Her design diversity will be showcased in a book coming out next year, a project that developed from her intention to feature the Pink Castle. Now she hopes a book about her storied home will be her second book.
"Every day I pinch myself," Turner says about living in the mansion. "All of our focus is on making sure that this house continues into the next hundred years and that it can be enjoyed by our family and friends and the community."
What from the past decade are you most proud of?
Building the business from scratch; we've worked really hard. I'm also proud of what we've done with this house.
Where do you see yourself in 10 years?
I see the business continuing to grow and being a grandmother. I love what I do. I don't see myself ever giving it up.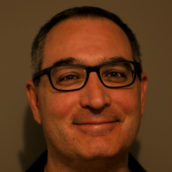 Michael Jacobs
Jack-of-all-trades writer covering almost anything but beauty and fashion at Simply Buckhead; fond of flamingos and sloths.