Brookhaven's Renee Bledsoe bakes and decorates shortbread treats for every occasion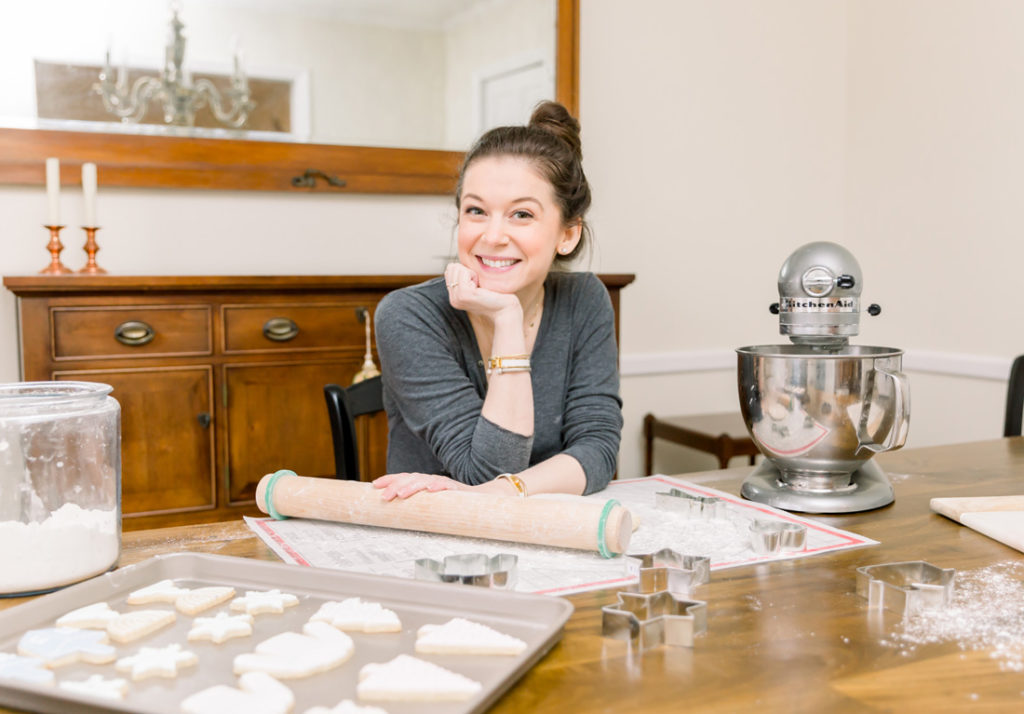 Renee Bledsoe is what industry folks call a "cottage baker," meaning she bakes out of her Brookhaven home and sells her iced shortbread cookies in more than 53 designs on Etsy. High Waisted Cookie, as her business is called, also hosts corporate workshops and cookie decorating bars for local companies, including Spanx.
Prior to starting her sweet enterprise, Bledsoe worked in corporate marketing and started a wedding planning app called EverlyWed. She later gave up the app in favor of working on High Waisted Cookie full time.
"It's a job but also a hobby," Bledsoe says of baking. "I enjoy things that I can do with my hands. It's really cathartic." Her cookies sell for $55-$100 per dozen, as each is hand-cut, baked and iced for occasions such as weddings, holidays and baby showers. Bledsoe may be baking her own shower cookies soon, as she and her husband expect a baby boy this month!
We spoke to her to learn more about her business and plans for the future.
How did you get into baking?
Growing up, I always made cookies with my grandma for the holidays. They were sugar cookies with rainbow sprinkles. In 2018, my little sister was getting married, and I wanted to do something special for her bridal shower, so I decided to make cookies. I used royal icing because it was a different medium, and you could do more with it. YouTube is the greatest thing in the world for someone like me because I'm a visual learner. I really enjoyed making [the cookies], and [soon after], friends and family started asking for them.
What's different about your cookies?
There's no egg in the cookie dough, and no raw egg white in the meringue [in the icing]. I put more vanilla in the dough than most people do. My cookies are softer than most shortbread—they're like cake cookies. There's a nice crunch when you bite in, but then they melt in your mouth. They're only about a ¼-inch thick.
How many cookies do you sell?
I cap myself at six orders a week, but that doesn't mean six dozen. Someone could order three dozen in one order. It usually takes about two to three weeks [to receive the cookies] from when you place your order. I need time to let the cookies dry before shipping them out.
What are your top sellers for bridal and baby showers?
Engagement rings, lips, champagne flutes and mini gem cookies for bridal. I try to personalize [the cookies] based on the theme, so I've done Eiffel Towers for a couple who got engaged in Paris and bowties for couples' showers or groomsmen gifts. That way, the guys can have something in their stomachs while they're drinking whiskey. For baby showers, I have onesies, and I've done penguins, ducks and sleepy bunnies. For gender reveals, the cartoon-y swimming sperm cookies with wide eyes always get a good laugh. It's my favorite shape. People put [my cookies] on top of cakes and give them as favors.
What have you learned since launching High Waisted Cookie?
There are so many things that go into cookie baking that people don't realize. You have to chill your dough before and after you cut your cookies to maintain shape because if your butter gets soft, it will spread, and the steam will release up instead of out. Making the dough is easy, but color mixing takes a really long time. My Hocus Pocus cookies for Halloween had 14 colors. It took two-and-a-half hours to mix the icing.
Why do you think your corporate cookie-making workshops are so popular?
I think people want to get off their computers and phones, be in a relaxed setting and learn something new.
What's your goal for the future of the business?
I would love to have a commercial kitchen with a workshop space at the front and offer it as an incubator when we're not using it. Who knows— maybe we'll have locations up and down the East Coast some day!
HIGH WAISTED COOKIE
etsy.com/shop/highwaistedcookie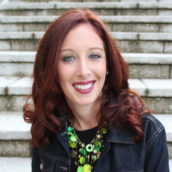 Carly Cooper
Foodie Tastemaker Columnist at Simply Buckhead. Contributing Editor at Atlanta Magazine. Restaurant Aficionado and Mother of Two.