Meet the fashionable mind behind Buckhead's newest bag boutique.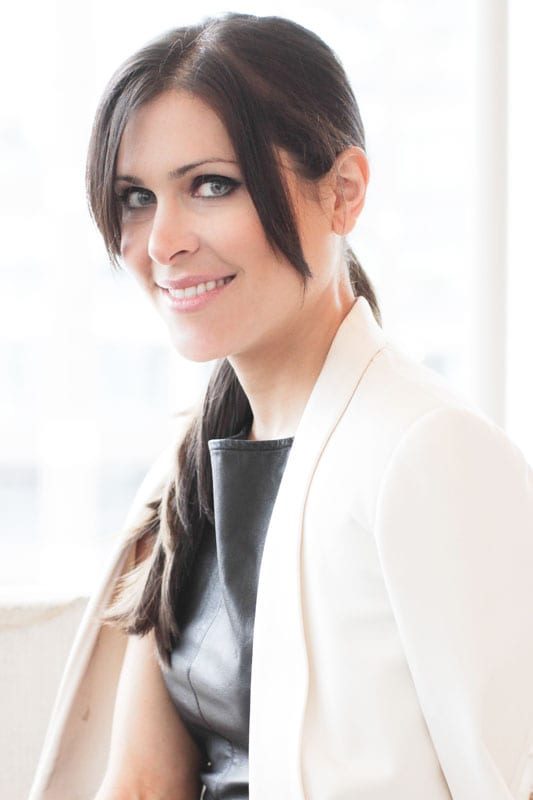 If you haven't discovered the concept store Bella Bag, grab your girlfriends and head to the shop—stat. Launched by Buckhead resident Cassandra Connors, Bella Bag is an online retailer that has been selling gently used, pre-owned designer bags since 2005. They launched their first showroom in 2012 and it's newly located within the Buckhead Atlanta complex. Connors, a New Jersey native, opened Bella Bag after realizing the gently used designer handbag market was really lacking. There was a gap in the way authentic luxury was bought and sold—traditional consignment shops required you to wait until the item sold to receive payment, and even then, it was at a low 50 percent of the price. Sites like eBay were inconsistent, and you'd never know what condition the item would be in when it reached your door. She realized this, after spending years developing an eBay business during and after her New York University college career, where she bought and sold designer fashion items. She thought there was no better way to help women and men everywhere afford the accessory of their dreams than a convenient marketplace that is consistent, safe and honest. Bella Bag, which sells purses from to Gucci to Goyard (swoon!), has doubled their revenue every year since 2010, proving Connors had the right idea. Here, she shares her Buckhead obsessions and the business that every woman is glad exists.
Tell us about the beginning—give us some history into how and why your business came about. I was basically a college student whose shopping habit incurred quite a bit of debt. So, as I started to walk down the path of consigning designer items to recoup some of my money, I realized how many problems there were in that industry, for both business owners and consumers. Since then, I have really worked to change that, and that's how Bella Bag came to be.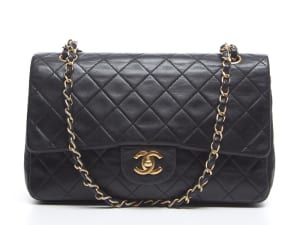 Tell us about your favorite bag. What do you carry every day? Or do you switch it up? I'm pretty traditional. I love to carry a classic Chanel flap. It's timeless, looks great with everything from cocktail attire to jeans, and it's an investment piece. Chanel frequently raises their prices in retail so we see customers actually receive more for their bags when selling to Bella Bag than they originally paid. It's a great choice because of that!
Talk a little bit about your new store in Buckhead Atlanta and why you decided to open your flagship location there. Bella Bag is very much a luxury brand and we understand how important it is to associate ourselves with the amazing neighboring businesses in Buckhead Atlanta to truly stand out and explain to consumers what it is we do.
What's a typical day like for you? I don't really have a typical day. One thing I'm truly grateful for is the flexibility that owning a business brings, as well as the incredible team we have at Bella Bag to support our mission. My days are all different and exciting, and I try to keep a great balance between work and family.
Do you travel much for Bella Bag? If so, where? Not an overwhelming amount, but Bella Bag also has a wholesale business where we supply our bags to other major companies, so I often travel to meet with the channel partners who are mostly located on the west coast and in New York. I also try to immerse myself in our biggest markets—New York City, Los Angeles, Houston, Dallas and the South Florida areas—from time to time to get a better understanding of who our customers are and how we can better serve them.
How do you find all the bags you sell? We receive our bags from regular women looking to trade or sell their own previous purchases and we also work with a few other incredible VIP sources to garner special pieces. That's our secret sauce, however, so that's all I'll say!
Do you have a business motto or statement to live by? My father always says, "This too shall pass." It's important to remember that in tough times, but also in great times. It will keep you a little humble and hungry.
When it comes to Buckhead, where do you like to eat, shop and hang out? I love to eat, shop and hang out right in my neighborhood at Buckhead Atlanta. I love the cauliflower at Gypsy Kitchen or having a glass of rosé with friends at Le Bilboquet. I also frequent Intermix and Scoop, La Perla and Theory … I adore the new development!
BELLA BAG
3065 Peachtree Road N.E.
Atlanta 30305
404.856.0626
bellabag.com
STORY: Olivia DeLong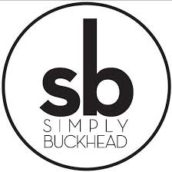 SimplyBuckhead
Simply Buckhead is an upscale lifestyle magazine focused on the best and brightest individuals, businesses and events in Buckhead, Brookhaven, Sandy Springs, Dunwoody and Chamblee. With a commitment to journalistic excellence, the magazine serves as the authority on who to know, what to do and where to go in the community, and its surroundings.