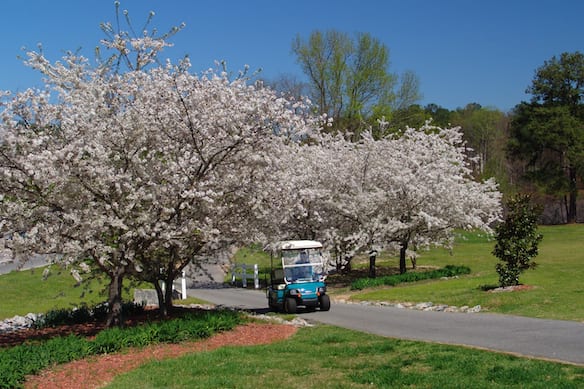 Taking it slow in Peachtree City
FEATURE: Kelly Skinner
It's an unusual experience when you expect nothing of a place and walk away smitten. Such was the case with my weekend jaunt to Peachtree City, the quiet community 20 miles south of Hartsfield-Jackson Atlanta International Airport. Don't be fooled by the name—it's not a smaller version of Atlanta, nor is it abounding with peaches. Overrun with golf carts and exuding the leisurely assured- ness of a resort community, it feels more like Boca than Buckhead.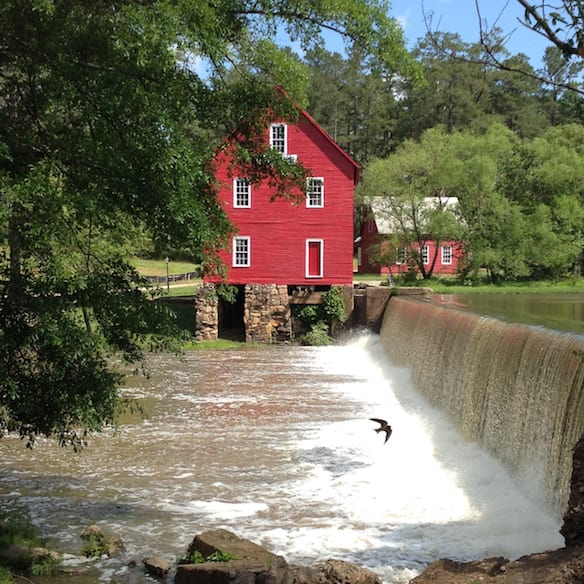 Founded in 1959 as a master-planned community, there is cer- tainly a Truman Show element to the place, with chirping birds and smiley neighbors interwoven into the community's landscape. The pace of life is slow, thanks in large part to the 90-mile network of golf cart paths. Everyone, and I mean everyone, has a golf cart that they use to get everywhere, which means minimal traffic on the main roads, cleaner air and insta-calm.

Food tends to dictate many of my travel choices, and I wasn't disappointed in Peachtree City's selection. Located near open-air shopping center The Avenue, Due South's neutrally dressed environs and rustic décor would look right at home on Atlanta's Westside. But the classic Southern dishes sent me straight back to my mother-in-law's rural Georgia kitchen (my standard for Southern cooking). The crispy fried green tomato stack drizzled with goat cheese and buttermilk ranch; deviled eggs with candied pepper bacon; and creamy Charleston she-crab soup momentarily cured me of my savory cravings. Another night, Georgia Shrimp Company blew me away not only for the seafood (I got the grilled trout with sautéed potatoes) but also for how large and busy it was on a Thursday night. Capturing the quintessential neighborhood seafood vibe, it doubles as a blues lounge. During my visit, I fell under local song- stress Toni Byrd's spell.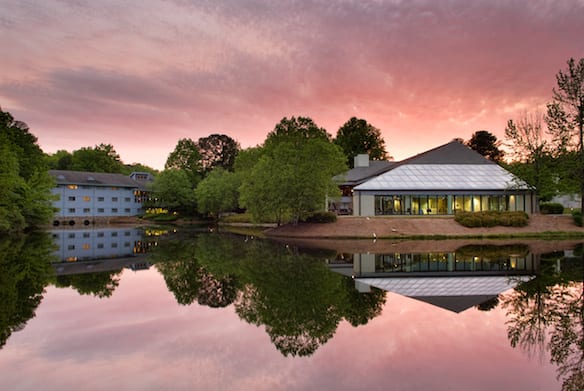 Coincidentally, I heard Toni again a few nights later when I watched her open for R&B legend and chicken and waffle queen Gladys Knight at the Frederick Brown Jr. Amphitheater, another place you absolutely must check out. Casually known as "The Fred," it's an outdoor amphitheater that regularly attracts rock 'n' roll legends from yesteryear—Michael Bolton, Styx and The Beach Boys are all recent visitors. Everyone drives their golf carts to the show, drinks wine and takes it easy. The ride back home beneath starry skies is a slow, peaceful one.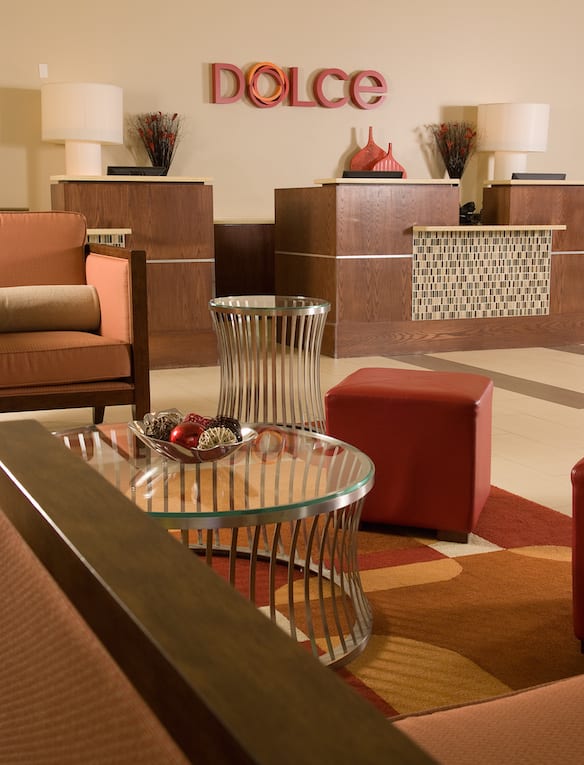 While in town, I made it a point to soak up the area's surging film scene. I hopped aboard the Southern Hollywood Film Tour and saw memorable locales from films and TV shows like Fried Green Tomatoes, Drop Dead Diva, Sweet Home Alabama and The Walking Dead. I'm still a newbie to the latter, but I was fascinated by seeing the familiar town of "Woodbury" in downtown Senoia—about 9 miles south of Peachtree City—as well as driving by the sprawling Raleigh Studios, where scenes from The Walking Dead and countless other flicks have been filmed.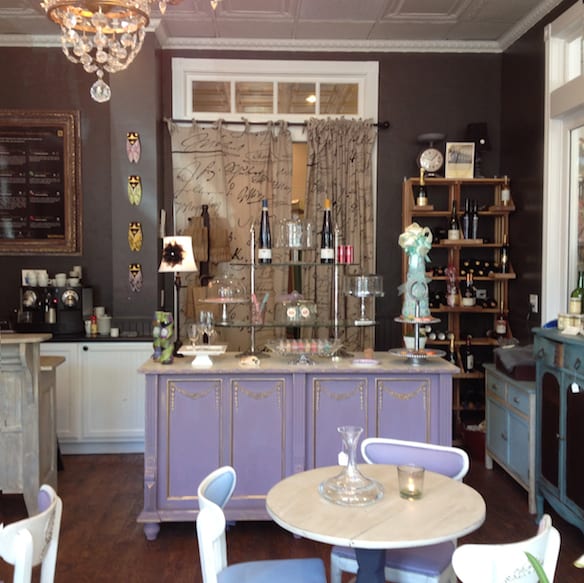 If you have time after the tour to browse the area's gift shops and eat at La Mesa del Sur in down- town Senoia, do it. I once again stuffed my face with incredibly rich, high-caloric food that I found ridiculously addictive. This time, the grub was South-by-South-of-the-Border, quite possibly my favorite food combo. Case in point: barbacoa brisket mac 'n' cheese. You music buffs and Zac Brown Band fans will be happy to hear that Zac Brown owns the place and that it's actually the restaurant of his music venue, Zac Brown's Southern Ground Social Club. Check the schedule and see a show after dinner.
Given its location near the airport, Peachtree City is a natural pick for conferences, business re-treats and the like, so you're at no shortage of hotels. I split my time between two massive properties, the Wyndham Peachtree Hotel and Conference Center and the Dolce Atlanta-Peachtree. Though they're both tailored to groups, I found my solo stay perfectly serene. Sprawling on my porch at the Wyndham drinking coffee and taking in the views of verdant golf courses, pristine pools, trickling fountains and extensive acreage was a morning pastime I could get used to.
Wherever you stay and whatever you do, slow down. Eat. Listen to some live music. Rent a golf cart. Then drive real, real slow. You'll return fat, happy and with the wind in your hair.
If you do go:
Eat.
Due South
302 Clover Reach Peachtree City 30269
770.629.5847 | www.duesouthptc.com
Georgia Shrimp Company
100 N. Peachtree Parkway, Suite 36 Peachtree City 30269
770.631.9114 | www.georgiashrimpco.com
La Mesa del Sur
18 Main Street Senoia 30276
770.727.9072 | www.southerngroundsocialclub.com
Do.
Frederick Brown Jr. Amphitheater
201 McIntosh Trail Peachtree City 30269
770.631.0630 | www.amphitheater.org
Southern Hollywood Film Tour
201 McIntosh Trail (pick-up is at the CVB, the same people who run The Fred) Peachtree City 30269
678.216.0282 | www.facebook.com/southernhollywoodfilmtour
Admission is $22.50 for adults; $15 for kids 4 to 12; $18 for students and seniors
Stay:
Dolce Atlanta-Peachtree
201 Aberdeen Parkway Peachtree City 30269
770.487.2666 | www.dolceatlantapeachtree.com
Wyndham Peachtree Hotel and Conference Center
2443 Highway 54 West Peachtree City 30269
770.487.2000 | www.wyndhampcc.com