Experience the Southern charm of Savannah's culture and dining scene during holiday festivities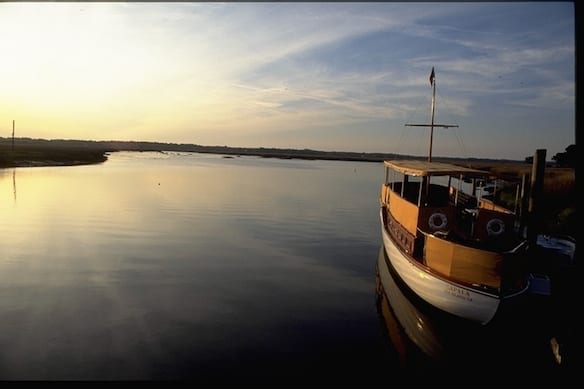 STORY: Alexa Lampasona
Pastel colonial town-homes shielded by rows of moss- draped live oaks, horse drawn carriages bowling along brick paved streets welcome to Savannah, where centuries old buildings contrast with modern structures designed by the Savannah College of Art and Design. If you're looking for a charming, Southern holiday retreat, this itinerary narrows down the must sees and dos. And if you happen to visit Dec. 5 and 6, you'll encounter a weekend full of holiday festivities, with arts and entertainment thanks to the city's annual celebration "Christmas on the River."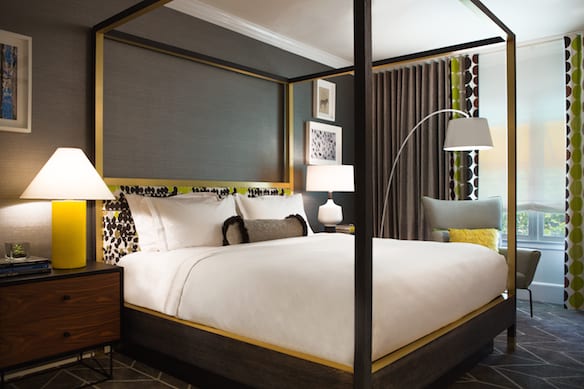 STAY
If you want to escape the bustling tourist crowds, stay farther from River Street and try Airbnb. With prices starting at $85 per night (not including cleaning fees and taxes), it's a deal for the location and you will feel more connected to the native culture living like a local within a residential neighborhood. For example, one Airbnb townhome is located just three blocks from Forsyth Park and one mile from River Street. The owner rents out his upstairs guest bedroom to couples. The worn wooden floors, the four poster bed and the fireplace are a nod to the pleasantries of Savannah.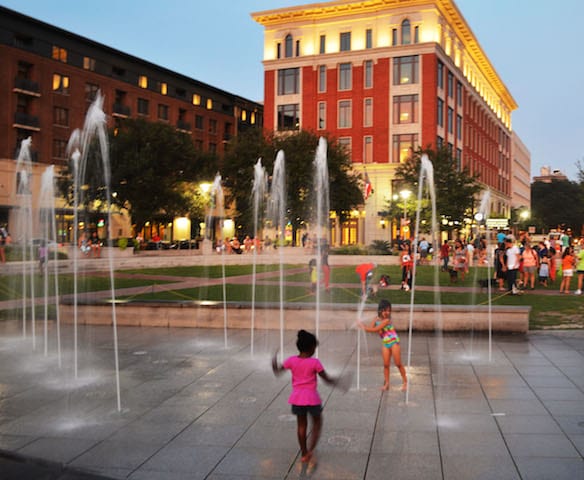 SEE
Prime sightseeing real estate begins north of Oglethorpe Street, where blocks are lined with parks, boutique shops and charming restaurants. For a shaded stroll under Savannah's classic oak trees, weave through the historical squares, small parks of green space sandwiched between city blocks. You will find 10 squares within a four-block radius between York Street and State Street, and Congress Street and Bryan Street. One not to miss: Reynolds Square, on Abercorn and St. Julian Street, is home to the worn statue of the Reverend John Wesley, known as the founder of Methodism. Also in this square is the iconic Olde Pink House. Although today it has been refurbished into one of Savannah's fine dining estab- lishments, rumors abound that this 1771 historical house is haunted.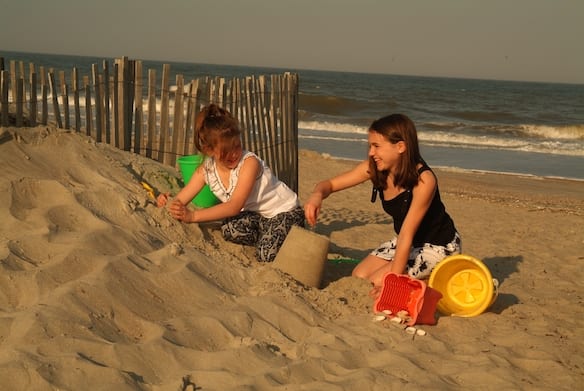 BEACH
Tybee Island, only 40 minutes from downtown, is Savannah's beach. November and December are its off-season, but despite cooler and breezier temperatures, there are plenty of activities off the sand. Plan your trip around the "Lights on for Tybee" annual lighting of the Christmas tree on Dec. 5, followed by the Tybee Island Christmas parade on Dec. 6. Decorated boats float along the shore, led by Mr. and Mrs. Claus.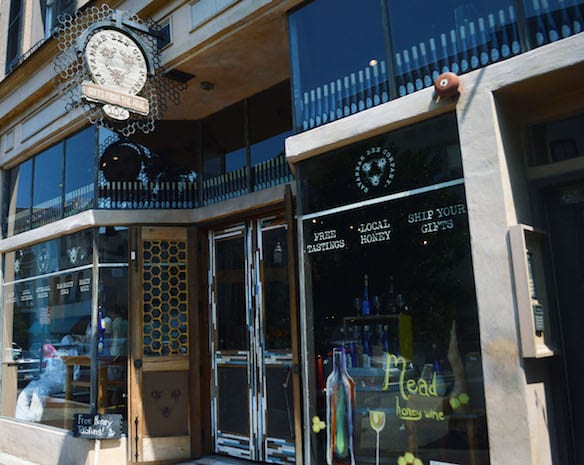 SHOP
If you have a sweet tooth for liquid gold, Savannah Bee Company is the place to get your fix. Every day, the flagship store on Broughton Street offers honey tastings, where an employee guides you through a sampling of the store's artisanal honeys and honeycomb. A favorite is the single origin raw tupelo honey, local to parts of North Florida and South Georgia, or the "Winter White," a creamed raw honey that is light in color, but thick and full of caramel and vanilla flavors. Don't miss out on the natural line of skincare products. Honey is an environmentally friendly, natural elixir. The Royal Jelly Body Butter smells heavenly and leaves your skin smooth and supple.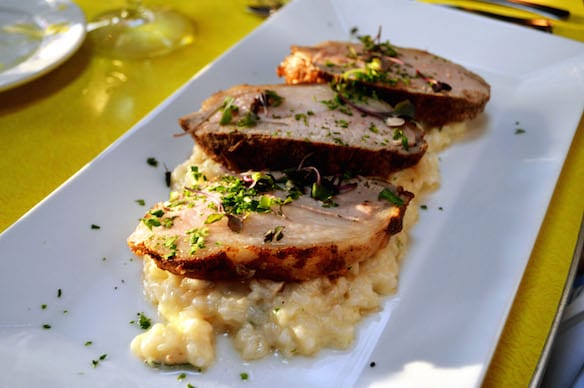 DINE
Savannah is seeing an increase in knowledgeable diners, which allows for more experimentation on restaurant menus. Daniel Reed Hospitality Group harnesses Southern cuisine, adds eloquent French influences and serves it up in their three Savannah concepts: Local11ten, SOHO South Cafe and The Public Kitchen & Bar. Executive Chef Brandy Williamson changes the menus at each location seasonally and each restaurant's design is an elegant interplay utilizing the restored facades of Savannah's historical buildings. Come to Local11ten to dine in multiple courses, with offerings that range from Prince Edward Island mussels and braised lamb belly to an 8-ounce filet mignon. Bridging the gap between fine and casual dining is SOHO South Cafe, a staple brunch and lunch gem, serving up "eggs Savannah" with a jumbo lump crab cake, poached egg and hollandaise sauce; creamy tomato basil soup; and a Southern style salmon croquette with sweet corn gravy. The open dining area boasts an arrangement of foliage and mismatched spindle chairs as well as live piano music performed Friday and Saturday nights and during Sunday brunch.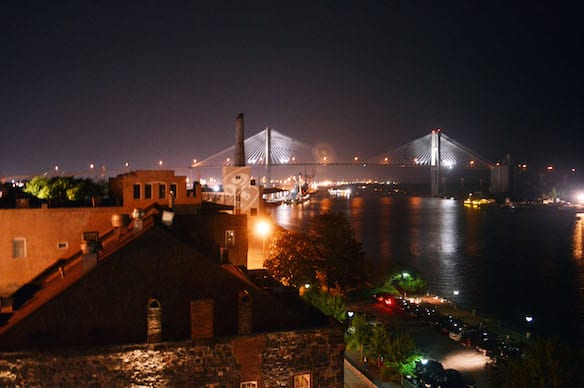 NIGHTLIFE
The atmosphere at the chic underground Jazz'd Tapas Bar hums with energy as soon as the live jazz starts. You can't beat a wine list that starts at $6.25 per glass, with options that are approachable and predominantly New World varietals. The fruity martinis are equally appealing at $9 each. Top Deck Bar, which opened earlier this year on the roof of the Cotton Sail Hotel, is a trendy rooftop bar that is sure to become a classic spot for the well heeled. On weekends, the room is abuzz with music. Young crowds linger inside around the whitewashed bar or at the balcony to view the Talmadge Memorial Bridge and River Street's holiday lights. Craft cocktails are the way to go and offer twists on the classics, such as the Top Deck mojito with açaí spirit and coconut rum, or GBG with gin, whiskey, ginger beer, lemon and maraschino liqueur.
If you go…
Stay.
Airbnb: www.airbnb.com
See.
Historical Squares: www.visitsavannah.com
Shop.
Savannah Bee Company: 104 W. Broughton Street | 912.233.7873 | www.savannahbee.com
Dine.
Local11ten: 1110 Bull Street | 912.790.9000 | www.local11ten.com
SOHO South Cafe: 12 W. Liberty Street | 912.233.1633 | www.sohosouthcafe.com
Nightlife.
Jazz'd Tapas Bar: 52 Barnard Street | 912.236.7777 | www.jazzdtapasbar.com
Top Deck Bar: 125 W. River Street | 912.436.6828 | www.topdeckbar.com
HOLIDAY EVENTS
Christmas on the River
Dec. 6 & 7: www.riverstreetsavannah.com
Lights on for Tybee
Dec. 5: www.tybeefortheholidays.com
Tybee Island Christmas Parade
Dec. 6: www.tybeefortheholidays.com