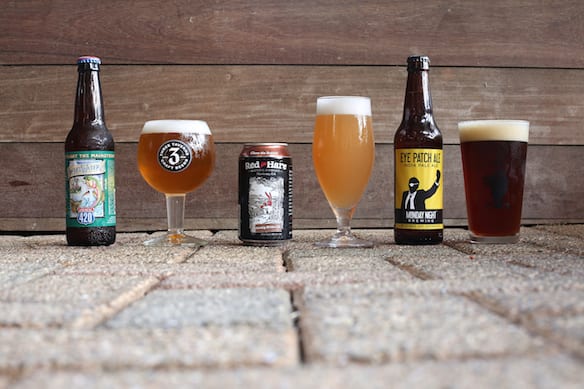 STORY: Jennifer Bradley Franklin | Photo: Sara Hanna
Raise a glass to Georgia-brewed beers
Beer accompanies many milestones, from football victories and birthday celebrations to the completion of a busy workweek. Here, we explore some of the standout beers that are brewed in Georgia and available right in our own backyard.
Watershed: 420 Extra Pale Ale by SweetWater Brewing Company ($5, bottle)
It's hard to talk about Georgia-brewed beer and omit SweetWater's 420. The brewery on the outskirts of Buckhead is now the South's second largest craft brewery and this is their signature brew. Guests enjoying the quintes- sentially Southern fare at Watershed will enjoy the hints of citrus and just a slight bitterness that make this a favorite for those who aren't ready for the full-on bite of an IPA.
1820 Peachtree Road N.W. Atlanta 30309
404.809.3561 | www.watershedrestaurant.com
Dantanna's: Single Intent Blonde by Three Taverns ($5, pint)
For a lighter-bodied beer, this one really shines. It's brewed in the Belgian Trappist style by Decatur's Three Taverns Brewery, has nice herbal notes (from French Strisselspalt hops) and an easy-to-drink mix of sweetness and spice. We like the idea of sidling up to Dantanna's bar and cheering on our favorite football team with this brew in hand.
3400 Around Lenox Road N.E. Atlanta 30326
404.760.8873 | www.dantannas.com
Smokebelly: Watership Brown by Red Hare Brewing ($5, can)
Just a tiny bit sweet, this canned brew is created in nearby Marietta. With a slight hop character and toasted malt notes that make it a little creamy, it's really the perfect pair alongside Smokebelly's barbecue and smoked meats.
128 East Andrews Drive N.W. Atlanta 30305
404.848.9100 | www.smokebellybbq.com
King + Duke: Atalanta Plum Saison by Orpheus Brewing ($6, pint)
Refreshingly tart, with hints of pressed plums and spicy French saison yeast, this pleasingly complex brew is by one of Atlanta's most talked about new breweries (opened in 2013 overlooking the Beltline). Because it's so nicely balanced, Atalanta is just right to drink all on its own while cozying up to King + Duke's cozy, bottle-lined bar.
3060 Peachtree Road N.W. Atlanta 30305
404.477.3500 | www.kinganddukeatl.com
The Big Ketch Saltwater Grill: Eye Patch Ale by Monday Night Brewing ($5, bottle)
Though it's not in its official title, this is an IPA (or India Pale Ale). However, for those new to drinking IPAs—which can have a reputation for bitterness—this one goes down easy. Its citrus and caramel notes, along with a touch of sweetness, make it a terrific pair with the seafood and poultry that peppers the menu at The Big Ketch.
3279 Roswell Road Atlanta 30305
404.474.9508 | www.thebigketch.com
Hearth Pizza Tavern: Oktoberfest by Red Hare Brewing ($5, pint)
What could be more perfect in autumn than Oktoberfest, brewed in the time- honored German tradition? This one is full of toasted nut essence, getting its distinct flavor from hops, yeast and malt imported from Germany. However, this seasonal goes as well with pizza (which you'll find plenty of at Hearth Pizza Tavern) as it does with bratwurst.
5992 Roswell Road N.E. Sandy Springs 30328
404.252.5378 | www.hearthpizzatavern.com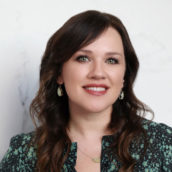 Jennifer Bradley Franklin
Senior Contributing Editor and Beauty Columnist at Simply Buckhead. Travel, Food and Design Writer and Author.