A comedian's podcast pursues happiness with money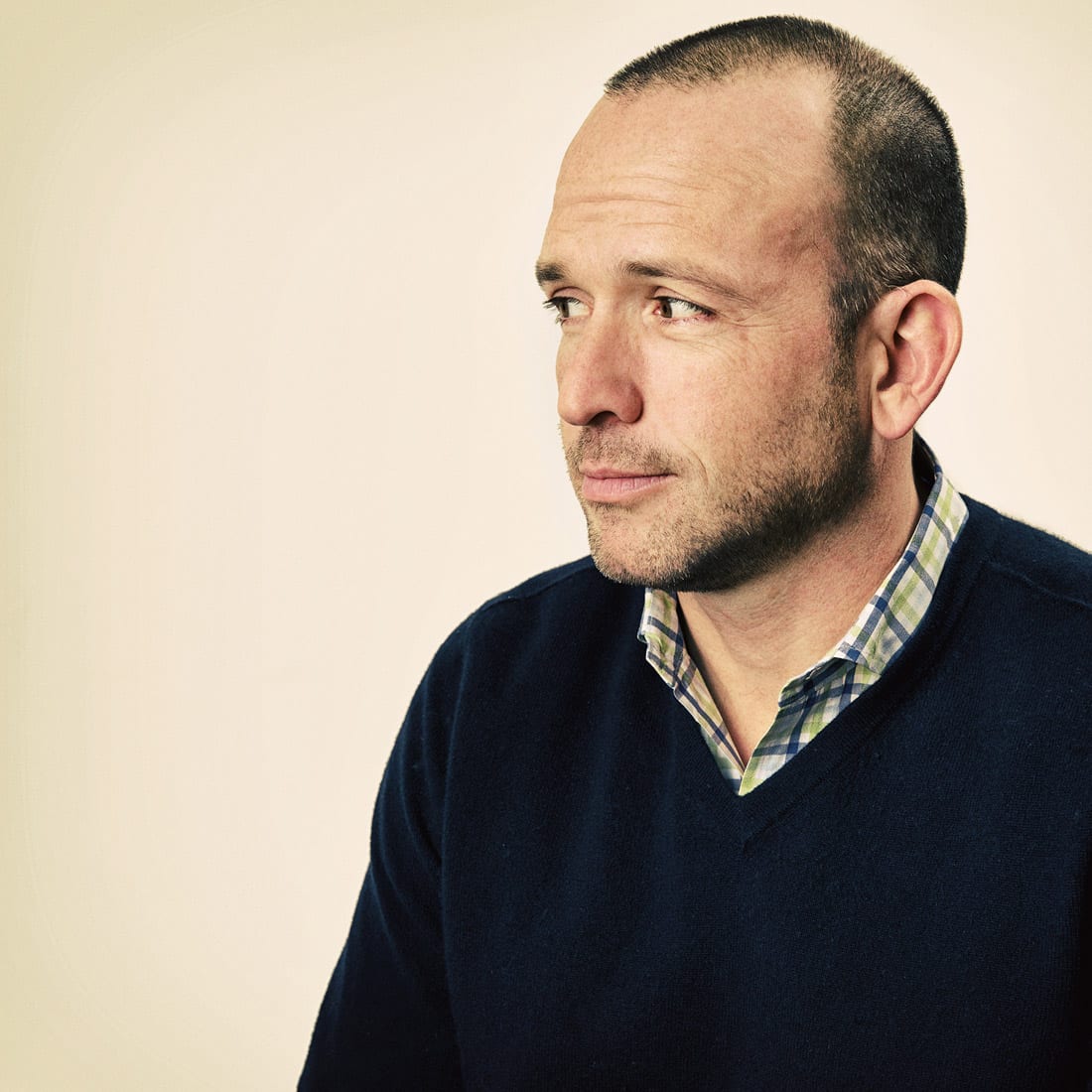 STORY: Michael Jacobs
Photos: Mike Carano
Being one of Facebook's first 250 employees seemingly resolved Paul Ollinger's lifelong stress over money. But after he left his job as the social network's vice president of West Coast sales after four years to pursue stand-up comedy in 2011, Ollinger confronted a disconcerting reality: "Money brings different problems into your life."
Those problems and the mistakes he made when he had some cash, starting with leaving Facebook without a plan, led the Brookhaven resident to launch the weekly Crazy Money podcast in February.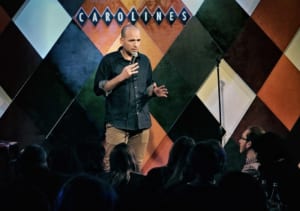 The show ponders the same financial worries as Ollinger's pending second book (his first was You Should Totally Get an MBA), including the false allure of early retirement. He says, "Human beings need struggle to feel valued."
He was 50,000 words into the new book, which he's shopping to publishers, when he realized that, amid countless podcasts about how to make or save money, no one was talking about how to be happy with money or what people should want from money. Besides, he says about podcasting, "Everybody else was doing it."
Ollinger's one-on-one interviews take a relaxed, conversational approach to financial concerns big and small. The occasional laughs come organically, as when comedian Adam Carolla recounts the lack of celebrity lifestyles when he was growing up in North Hollywood or when Carolla's former Loveline co-host, addiction expert Dr. Drew Pinsky, confesses his horror at the cost of hotel breakfasts. Pinsky and Carolla are friends of Ollinger's from his time in Los Angeles, where he launched his comedy career, but he says an amazing number of strangers say yes to the podcast when he emails them and explains what he hopes to accomplish. His guests have ranged from Brookings Institution economist Richard Reeves to Collective Soul frontman Ed Roland. He also interviewed his 92-year-old father, William, who shocked him and his siblings by claiming never to have been stressed by money.
Ollinger brings a curiosity to each conversation that's informed by research, including reading and sometimes rereading his guests' books. "Everybody's got a different story and comes at the topic of money in a different way. Listening to all these different perspectives has helped me understand what I want from it a bit more," says Ollinger, adding that traps such as overspending and keeping up with the Joneses seem universal. "Those kinds of things are in our control if we're conscious of what we want to accomplish."
Producing a one-hour podcast takes much more time than Ollinger anticipated, but his commitment to do 100 episodes before assessing the success of Crazy Money doesn't mean he's cutting back on his comedy career. The podcast is just a way to reach more people. "I love comedy. I don't want to stop doing it," he says. His home club is the Laughing Skull Lounge in Midtown, "a great 80-seat room that punches way above its weight," he says. Ollinger plays a lot of comedy festivals and appears in clubs across the country. One of his favorites is New York's West Side Comedy Club, where in December he recorded his first comedy album, Alive on the Upper West Side, which covered topics from data privacy to iPad protection around preschoolers. "I'm probably seven or eight years into it, depending on how you count it," Ollinger says of his comedy career, "and I feel like I'm just at the point where I'm really starting to say things that matter."
To learn more about the Crazy Money podcast and Paul Ollinger's upcoming stand-up dates, visit paulollinger.com.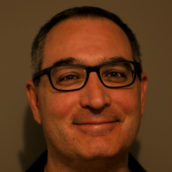 Michael Jacobs
Jack-of-all-trades writer covering almost anything but beauty and fashion at Simply Buckhead; fond of flamingos and sloths.