Pro golfer finds his way despite life's curveballs!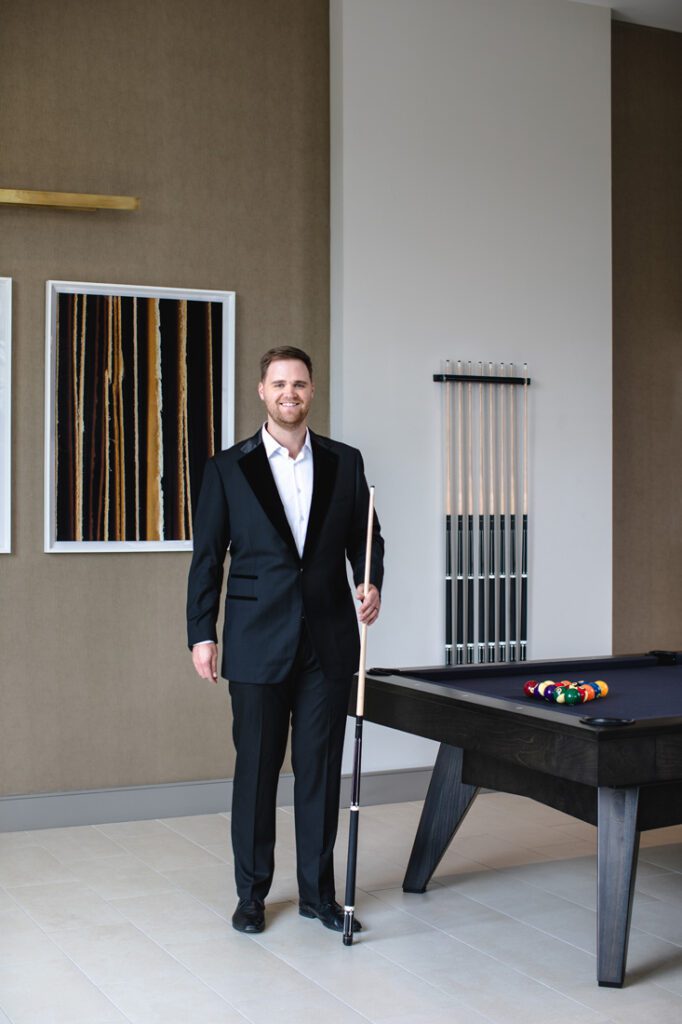 Londoner JJ Grey knew that he was really good at golf as early as 10 years old. Charting a path to become a professional golfer, he moved to Atlanta in 2012 to attend Georgia State University on a full golf scholarship. While there, he earned athletic All-America honors as a freshman and finished school with multiple Academic All-America honors.
"I went pro soon after graduating in 2016, and it's been a grind ever since," Grey says.
To fund the expensive sport early on, Grey caddied at golf courses around Atlanta. A couple of years later, he got a big break by gaining conditional status on the PGA Tour Canada. Soon after, he decided to take a year off work to take care of his newborn son, Theo, while his wife, Kitan Ajanaku, whom he met in college, finished law school. In the course of juggling family obligations, a part-time job and practice sessions, Grey confided in close friend, fellow golfer and college teammate Sam Asbury that he wasn't sure how much longer he could push for his dream. Unbeknownst to Grey at the time, Asbury had approached his father about helping Grey.
A week later, Asbury committed suicide, a tragic event that changed the trajectory of Grey's career. Touched by their friendship and with knowledge of Grey's struggles to get back on the tour track, his friend's parents, Kelly and David Asbury, decided to sponsor his golf dream for a minimum of three years.
With the newfound support, Grey earned full status on PGA Tour Canada for the 2020 season. Yet he received another blow to his momentum: When COVID hit, the tour was canceled. It was eventually rescheduled, and Grey was able to keep his tour card for the 2021 season. That success led to his earning status on the much larger Korn Ferry Tour, a series of 20 tournaments with three playoff events that serve as the developmental tour for the U.S.-based PGA Tour.
"I got to the final stage of qualifying for that tour, and then my daughter, Leona, was born three weeks early. I dropped my wife and daughter at home from the hospital and drove to Savannah. I played well and got high conditional status there," Grey says.
Last year, Grey earned a spot at the first Korn Ferry Tour event in The Bahamas, where he made the top 20 and received guaranteed status for the rest of the year.
This year, he has also qualified for the 2023 U.S. Open.
"It's something to look forward to. I'll be playing in a major," Grey says.
The rising star tries to stay focused on one day at a time, one round at a time and one shot at a time. "Focus on the journey, not the destination. I still tell myself that every day. Instead of comparing myself to a past me or imagining where I want to be, I keep doing something every day that gets me better."
Grey also is committed to the Samuel L. Asbury Foundation that he founded with David Asbury and several friends. This summer will mark the third golf tournament benefiting mental health and suicide-prevention charities such as The Hidden Opponent and We Stand Together, Inc.
@jj1393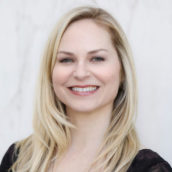 Karina Antenucci
Managing Editor and Wellness Columnist at Simply Buckhead. Blogger at Badass + Healthy.