FOUNDER, THE PLUS STRUT 5K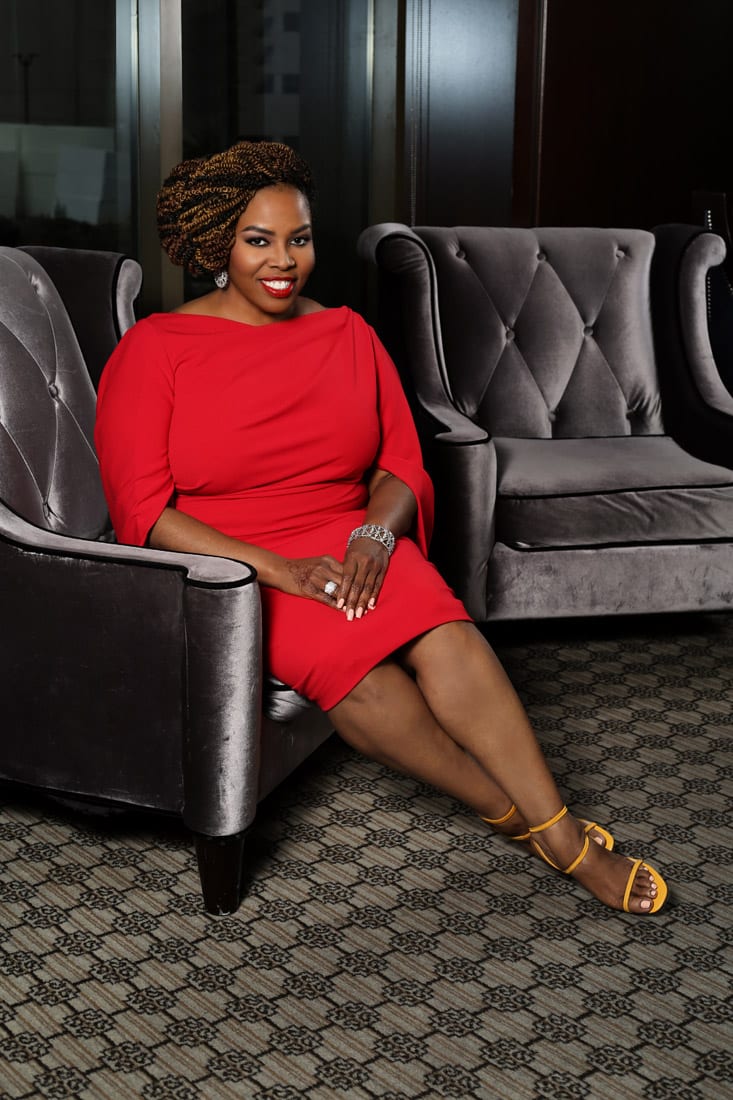 STORY: Karina Antenucci
Atrainer friend challenged Joy Tribble, a plus-size model and Atlanta radio personality of almost 20 years, to participate in a half marathon. When the friend forgot to register them both for the event, they ended up doing a 5K instead. "While there, everyone was very welcoming and kind, but I didn't see anyone who looked like me," says Tribble. "So I was concerned about being the last person across the finish line. I conjured up all these ideas in my mind. I thought, if I feel this way, other plus women must feel the same way."
Tribble began searching for active events, running groups and 5Ks that target women in the plus demographic. She discovered there was nothing out there. "In the last 8 to 10 years, there has been an uptick in the plus community in beauty and fashion in particular," says Tribble. "And while I thought all of that is great, there's more to being plus size than just being pretty. I'm smart, too, and active. There is a white space in the area of wellness." And so the idea for The Plus Strut 5K was born.
In the midst of planning for its third consecutive year, Tribble is now focused on the event full-time. The USA Track & Field-sanctioned 5K, which takes place at Chastain Park in Buckhead, is catching fire.
What feedback have you received from the women participating in the event?
It's more than I anticipated. I had my own dream and vision of what it would be like, but I had no idea of the impact it would make on the participants. Women sent me emails about their gratitude to finally have a place to feel safe in their own skin. One woman was inconsolable at the finish line and told me, "I always start things but never finish them, and this is something I was able to complete."
What's your ultimate goal with this event?
We want to be the premier fitness and wellness event for the plus community. We want to be the thing that women say is their bucket list item.
What are you excited about in the year ahead?
My sponsors are saying that they want me to take this on the road. Now, we're planning a ton for 2020. There will be lots of touring around the country. Somebody even said on Facebook, "How do we get this in London?"
What's the biggest obstacle you've faced in your life?
Fear has plagued me for years. The fear of failure, or success, maybe, but it's always been a thing. What I've been able to do now is take fear along on the journey. It doesn't go anywhere; I see that now. There have been a lot of things that have made me nervous about The Plus Strut, but I'm doing it anyway with fear as a wingman, I guess.
What's been your biggest accomplishment?
Not compromising on things I don't believe in. I've been fired from jobs for standing up for the right thing. People may say crazy things about you, but when I lay my head on my pillow at night, I know I didn't compromise my character or behavior.
What advice would you give to someone following in your footsteps?
Don't give up. Jay-Z said something when he was interviewed by Warren Buffet: "The genius thing that we did was that we did not stop." You're going to run into roadblocks. They're part of it. But you just can't stop.
Who do you believe is a Rising Star?
I can't think of anyone else—me!
WHERE DO YOU SEE YOURSELF IN FIVE YEARS?
I just don't know. I would have never thought a radio person would have become a race director. I want to make sure that I open every gift that God gives me. I want to impact the lives of others. I want to go on to the afterlife tired and empty.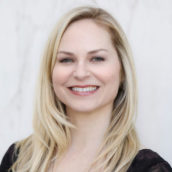 Karina Antenucci
Managing Editor and Wellness Columnist at Simply Buckhead. Blogger at Badass + Healthy.