Portofino, a neighborhood star for nearly 15 years.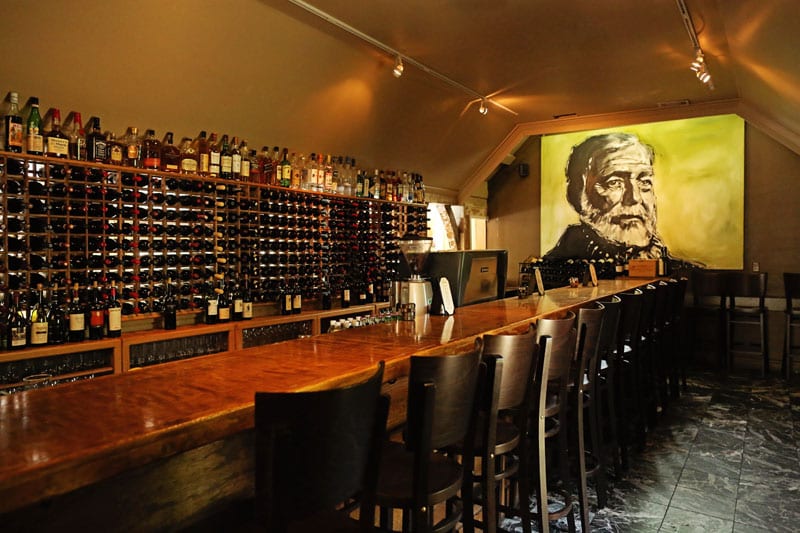 Well, first the bad news: I'm not going to Portofino this summer! (I've already written a letter to Sophia Loren telling her I won't be able to make it to the sunny celebrity hangout on the Mediterranean—il sigh.)
And now the good news: I've found a primo spot for feasting on the vibrant flavors of the Italian Riviera paradise right here in our very own Buckhead.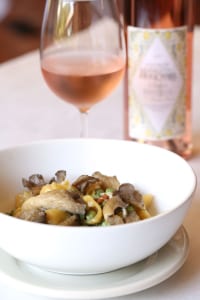 Yes, dear reader, that's me you see on the patio, lurking behind designer shades and peering at the menu of Portofino, the darling Paces Ferry Place bistro where executive chef Matt Marcus' earthy cooking evokes Liguria while staying smartly anchored in America. (And sometimes the American South.)
Sure, the ladies who brunch can nosh on a mound of fresh mozzarella and bright heirloom tomatoes drizzled with arugula pesto. The rest of us will want to twirl delicious fried artichoke hearts in tarragon aioli or spread flatbread with spinach and kale dip, then dig into a buxom bowl of rigatoni drowning in lamb Bolognese.
Owned by general manager Mike Anderson and partner George Tice, this neighborhood gem turns 15 in December. So forgive me if I'm tardy to the party, and please excuse me while I drift away on Marcus' wonderfully comforting, handcrafted food. After two memorable meals here, I've got it bad for this slightly-off-Paces Ferry slice of Italy.
So arrivederci, Isabella Rossellini and Roberto Benigni! Hello, Corn and Goat Cheese Agnolotti and Limoncello Cheesecake!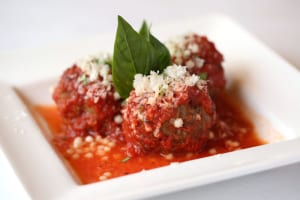 While I mull things over, I like to savor a fusion sipper like The Paces Ferry Place. It's an appealingly balanced, sweet-tart mixture of Woodford Reserve, limoncello, peach, bitters and ginger ale that's kinda reminiscent of an Old Fashioned. (It's worth noting here that the bar is well stocked with Italian-friendly reds, whites and summer rosés.) Then, it's on to the mandatory artichoke hearts—a ginormous portion big enough for three or four to share— and perhaps the veal-and-ricotta meatballs. (Come si dice "totally amazeballs"?) Lobster bisque, grilled octopus (served with chorizo, crispy fingerlings, red onion, sherry-vinegar gastrique and parsley) and a summer salad of watermelon and ricotta salata (with flowering kale, kalamatas and mint oil) also sound mighty tempting.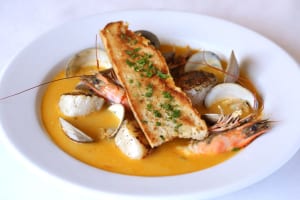 Of the pastas, we were crazy about the Boscaiola: little shells tossed with English peas, foraged mushrooms, pancetta and cream. (So rich and so darn good.) The Brodetto—a heaping bowl of mussels, clams, scallops and shrimp piled on top of tagliatelle in tomato-saffron broth, with grilled bread on the side—was also quite tasty. Any of the pastas can be ordered as a half-portion, which makes for a nice second course.
We liked the spaghetti tossed with bottarga (fish roe) and found that it tasted better after sitting for a while, so the pungent flavors could meld with the noodles. Another real keeper was the shrimp and polenta. A play on Southern shrimp and grits, this super-decadent dish was moistened with a tomatoand- shrimp broth, flecked with pancetta and topped with a farm egg. The kitchen was nice enough to divvy up both the spaghetti and the polenta into separate bowls for two to share without making a mess, and we—or rather I—sopped up every drop of the creamy-dreamy, Italian-style shrimp and grits.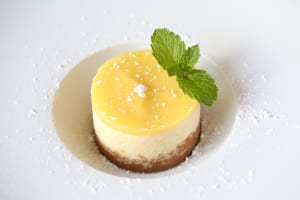 In true Italian fashion, Portofino is the kind of place where, if you pace yourself, you can indulge in three or four courses. So on the night I dined here with a friend, even after appetizers and pasta, I just had to try the hanger steak. Served on a puddle of cauliflower purée, with a side of crispy Brussels sprouts and bacon, it was an intensely satisfying and flavorful pile of juicy meat. Mangia, mangia! In the dessert department, pastry chef Deenie Anderson is a master of Italian inflected sweets, from gelato and budino to tiramisù. There's banana-and-white chocolate bread pudding and a decadent dark chocolate-hazelnut torte with vanilla bean gelato, nougatine and hazelnut sauce. Better than Nutella, and we couldn't stop till it was finito. Even lovelier, though, for summer is that divine limoncello cheesecake. Made with ricotta, cream cheese, lemon zest and the namesake liqueur, it sits on a graham cracker crust and is topped with homemade lemon curd, powdered sugar and mint.
So here's the dealio: In a city cluttered with Italian restaurants of every ilk, from marinara-heavy mom-and-pops to venerable institutions, it's as clear as the crystalline waters of Portofino that this place is a standout. Like Osteria Mattone in Roswell, like Colletta in Alpharetta, it finds its considerable appeal in the impeccable quality of the food and a vibe that is sophisticated without ever being stuffy. In a word: Superb.
PORTOFINO
3199 Paces Ferry Place,
Atlanta 30305
404.231.1136
portofinoatl.com
Prices: Soups, salads and antipasto, $7-$14.
Pastas, $18-$24. Entrees, $24-$29.
Recommended: Fried artichokes, veal and ricotta meatballs, house-made mozzarella, boscaiola, brodetto, spaghetti bottarga, shrimp and polenta, hanger steak, chocolate-hazelnut torte, limoncello cheesecake.
Bottom line: Exceptional Italian.
Editor's note: For this review, we made one lunch visit and one dinner visit to Portofino. Unfortunately, we learned at press time that the restaurant is eliminating lunch service and launching Sunday brunch this fall. But all is not lost: Many of the midday favorites are likely to remain.
STORY: Wendell Brock
PHOTOS: Sara Hanna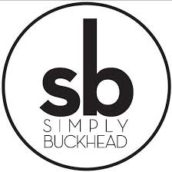 SimplyBuckhead
Simply Buckhead is an upscale lifestyle magazine focused on the best and brightest individuals, businesses and events in Buckhead, Brookhaven, Sandy Springs, Dunwoody and Chamblee. With a commitment to journalistic excellence, the magazine serves as the authority on who to know, what to do and where to go in the community, and its surroundings.