Imagine a digital time capsule that lets you send and receive texts, photos, videos and emails—in the future. That's Incubate: The Time Delay Messenger in a nutshell, and it all started when Founder and CEO Michael McCluney's friend had triplets.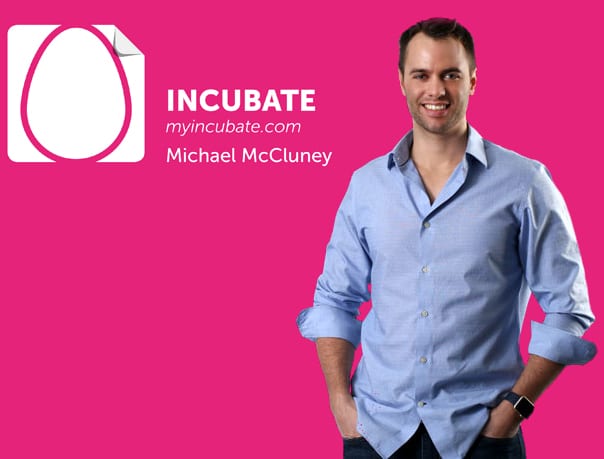 "He was losing his mind with 3-month old triplets," McCluney says. "I kept telling him he should capture some of the crazy moments and share them with his kids in the future when they would appreciate them." But the struggling parents' lives were far too crazy to even think about recording the antics of their new babies, let alone breaking the videos out when they were older. So Mc- Cluney decided he would create something that could.
The free app, which McCluney and his team launched in Atlanta Tech Village in March of last year, is simple to use and allows anyone to schedule messages up to 25 years in advance. Theoretically, grandparents can send their grandchildren messages for special holidays in case they aren't around. The program works even for those too young to have phones; parents can start an "Incubate Nursery" account for them.
McCluney says it's been particularly well received by members of the military. "They're able to leave messages for their families before they are deployed," he says. "These guys have no idea if they'll have access to communicative devices on holidays, so the app lets them know their families will get messages on these special days. We love this idea."
The only catch is both parties have to download the app. Users always know the total number of messages that are "incubating," but not who sent them or when they'll be delivered, McCluney says.
The app also tested particularly well in the bridal market. "We did a nationwide survey for the concept, and the wedding industry tested stronger than any other," McCluney says. "Brides want to be able to continually relive their wedding date." So the company recently launched a concept tailored just for brides and grooms: IncubateMyWedding.com. It allows them to invite guests to download the app, send them messages, and have guests who choose to download the app to send well wishes via text, voice, pictures or videos to the bride and groom at the date of their choosing.
While McCluney didn't want to discuss how many subscribers Incubate has so far, he did say the team has been successful in its current round of funding. "We are in a $500,000 round, and we've raised $280,000."
And if you're wondering what would happen to messages sent if Incubate ever dissolves, McCluney says they are working on a system with a third party that stores the messages separately so users will continue to receive them in future no matter what. Pretty cool.
Visit myincubate.com
STORY: Sarah Gleim
PHOTOS: Sara Hanna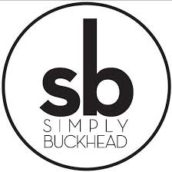 SimplyBuckhead
Simply Buckhead is an upscale lifestyle magazine focused on the best and brightest individuals, businesses and events in Buckhead, Brookhaven, Sandy Springs, Dunwoody and Chamblee. With a commitment to journalistic excellence, the magazine serves as the authority on who to know, what to do and where to go in the community, and its surroundings.