Having kids doesn't mean you can't spend a night dining out with the family.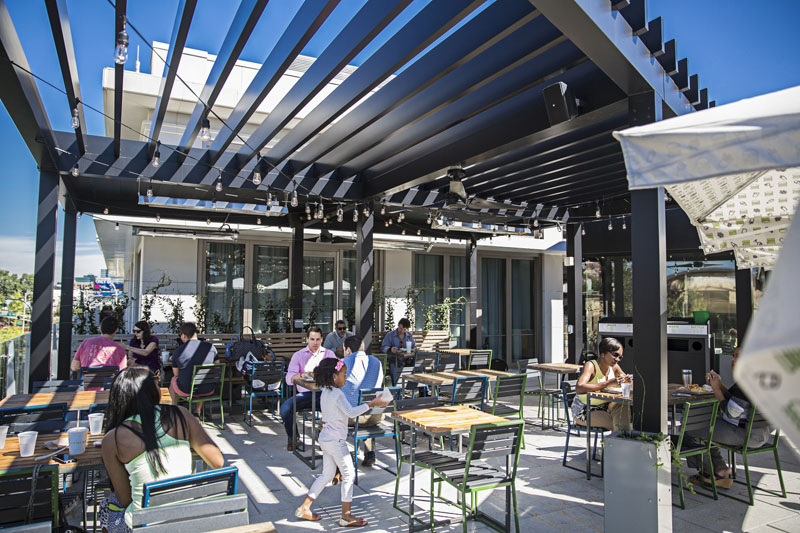 And it doesn't mean you have to limit those nights to pizza at Chuck E. Cheese's either. What's great about living in Buckhead is the selection of spots that are pretty darn good for mom and dad, and that cater to kids as well. These are four we think are worth a visit.
Shake Shack
Danny Meyer's famed burgers and flat-top dogs are ideal for the kids (even the grown ones). But let's get real. They're just the precursors to what we really go here for: the custard, shakes and "concretes." Give your kids a dog, and then let them build their own "concrete" with mix-ins like chocolate truffle cookie dough and peanut butter. You can chill with a ShakeMeister Ale or your own frozen custard shake like the Peachtree, a blend of custard, salted caramel and peach.
Shake Shack
The Shops
Buckhead Atlanta
3035 Peachtree Road
Atlanta 30305
470.809.9201
shakeshack.com
The Colonnade
If you want the kids to have a home cooked Southern meal like the ones you grew up on, hit The Colonnade. The space is always packed, but if you show up Monday through Thursday between 5 and 6:30 p.m., you can order from the early-bird menu and at least save a few bucks. The fried chicken is killer, and the portions are huge, so you'll leave with plenty of leftovers for lunch tomorrow.
The Colonnade
1879 Cheshire Bridge Road
Atlanta 30324
404.874.5642
Souper Jenny
What kid doesn't like tomato soup and grilled cheese? They're practically necessities growing up. Enter Souper Jenny Levinson and her super soups. She just reopened her flagship Buckhead restaurant at the Atlanta History Center. The funky new spot is a cross between a cafe and coffee shop, complete with outdoor patio and bookstore with a children's section that's more than twice the size of the former location at Andrews Drive. One thing that hasn't changed is the menu. You and your little ones can still get the soups, salads and sandwiches that have made Souper Jenny a go-to for years.
Souper Jenny
Atlanta History Center
130 West Paces Ferry Road
Atlanta 30305
404.237.7687
souperjennyatl.com
Pig-N-Chik BBQ
You have a lot of options when it comes to barbecue in this town, but only Pig-n-Chik lets kids under 12 eat for half price. Hit this favorite Sandy Springs joint Monday, Tuesday or Wednesday, and you can pig out on ribs, pulled pork or brisket while your kids fill up for almost nothing. Every other day of the week, the kids' menu is super cheap—nothing on it costs more than $6.
Pig-N-Chik BBQ
4920 Roswell Road
Atlanta 30342
404.255.6368
pignchik.net
---
ATLANTA FOOD & WINE FESTIVAL RETURNS
The Atlanta Food & Wine Festival comes back to Midtown for the sixth year in June with several new elements.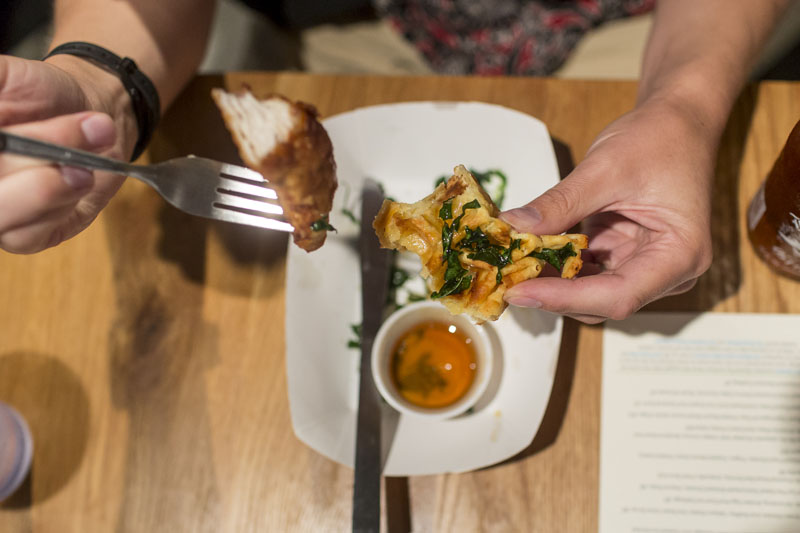 The Learning Experiences will be held again at the Loews Atlanta Hotel, but the popular Tasting Tents have changed. "We moved the Tasting Tents to the Promenade at Piedmont Park," says festival co-founder Elizabeth Feichter. "It has a grassy area and fountain, and gives us more opportunity for cafe space." The Friday tents also will be open from 6:30 to 9:30 p.m. and will include live local music. Look for Mims Bledsoe of Pie Shop, Zeb Stevenson of Watershed, Nick Leahy of Saltyard and more Buckhead faves who'll be cooking their goods at one of the three tent days. The biggest draw could be the pop-up vineyard on 14th Street across from the Four Seasons. It's the first one ever built in the U.S. and it will be used for special events. "We are moving the vines from North Georgia and re-planting them," Feichter says. "It will also remain open for about six weeks after the festival, and we will continue to have events there."
The 2016 Atlanta Food & Wine Festival runs June 2 through 5. Tickets are available online at atlfoodandwinefestival.com.
---
FOOD NEWS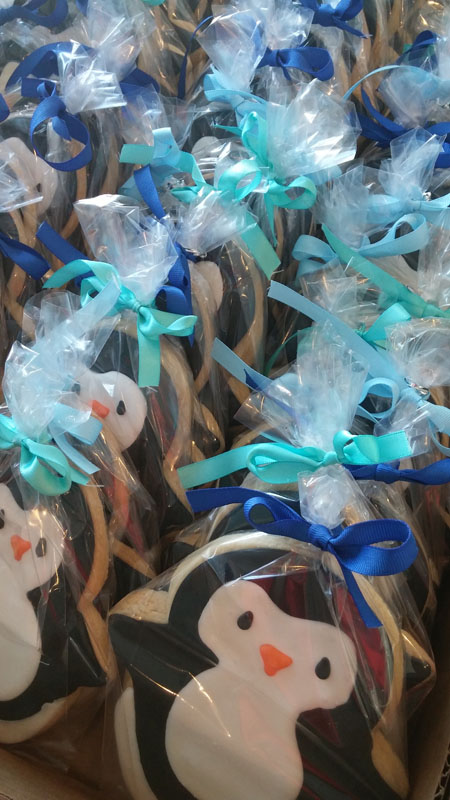 Mae's Bakery in Buckhead has been named the official bakery of the Georgia Aquarium. Guests of the aquarium can purchase homemade baked goods, including cookies and cupcakes, from either the Café Aquaria or Seaside Delights concessions. The sweet-treat shapes will eventually include everything from adorable African penguins to sea lions.
Mae's Bakery
2770 Lenox Road
Atlanta 30324
404.565.0938
maesbakeryatl.com
Two Buckhead restaurants have added Sunday brunch to their menu options. Portofino's new brunch menu includes a selection of Italian-American specialties from Executive Chef Matt Marcus from 11:30 a.m. to 2 p.m. The Southern Gentleman's Executive Chef Matthew Ridgway's Sunday brunch menu, available from 11 a.m. to 3 p.m., features entrées such as Maryland deviled crab sandwich, pimento cheese-Dixie bacon omelet and smoked trout rillettes.
Portofino
3199 Paces Ferry Place
Atlanta 30305
404.231.1136
portofinoatl.com
The Southern Gentleman
The Shops Buckhead Atlanta
3035 Peachtree Road
Atlanta 30305
404.939.9845
thesoutherngentlemanatl.com
BY: Sarah Gleim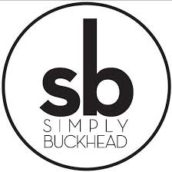 SimplyBuckhead
Simply Buckhead is an upscale lifestyle magazine focused on the best and brightest individuals, businesses and events in Buckhead, Brookhaven, Sandy Springs, Dunwoody and Chamblee. With a commitment to journalistic excellence, the magazine serves as the authority on who to know, what to do and where to go in the community, and its surroundings.